Text
When it comes to taking care of manual, boring processes with robotic process automation (RPA), there's no limit to what you can automate. Here we've compiled 50 different RPA examples to get your wheels moving as you consider new automation ideas. If you already have ideas for what you can automate, these resources can help you make them happen. If you're just starting to explore what's possible with RPA, take these ideas and evaluate how processes currently run in your organization.
Sharepoint Automation Examples
Image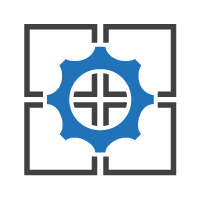 SharePoint plays a key role in keeping your organization synchronized with content management, collaboration, and search. However, it can be a chore to manage. RPA helps businesses keep SharePoint updated and access information without manual effort. 
More about SharePoint automation >>
Data Scraping Automation Examples
Image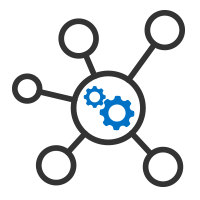 Using traditional methods, data extraction can be complicated. RPA helps bridge the gap between unsctructured data and business applications. 
Business solutions for scraping data from PDFs 
Automate data scraping for web and more 
More about data scraping >>
Web Automation Examples: Browser, Website, and More
Web automation can help with a variety of tasks, primarily reducing repetitive actions taken in a web browser. RPA takes care of automated navigation, input, extraction, and more.
5 tips for automated web testing 
4 use cases for web browser automation 
Automate website monitoring in less than 10 minutes
Browser automation: automate website actions like clicks or data extraction 
Sample workflow: Query Access database & call a web service 
More about web browser automation >>
Automated Reporting Examples
Image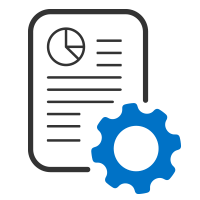 Manipulate data and automate reporting across your applications with RPA to analyze the data instead of spending all your time pulling and parsing it.
Sample workflow: SQL Query DB & FTP upload Excel report 
RPA for reporting wire transfers
More about automated reporting >>
Application Automation Examples: Microsoft, CRM, ERP
Applications that house and process key information for your business have a lot of manual processes connected to maintenance and use. Microsoft applications, CRM, and ERP systems have ample opportunities to streamline with RPA.
How to do CRM automation 
ERP automation ideas for every business function 
9 Microsoft application tasks you should be automating 
Go beyond basic macros with spreadsheet automation 
Streamline your SAP processes with workload automation and RPA 
Advanced Excel automation for the enterprise 
More about Microsoft automation >>
Scripting Automation Examples
Languages like Python and PowerShell can sometimes be replaced with RPA. In other cases, you can automate the scripts themselves to solve business problems more efficiently.
Scripting languages you can automate: Python, PowerShell, and more! 
Compliance Automation Examples
Compliance requires error-free record keeping and lots of maintenance. RPA helps organizations control their data and automate tasks to make it easy to both maintain and prove compliance.
Control your data for seamless compliance 
How and why to automate GDPR compliance
Email Automation Examples
Image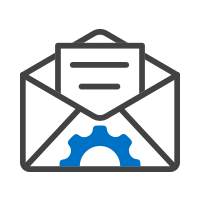 Email takes up 28% of the average office worker's day, but it doesn't have to. Automate the boring stuff in your email inbox so you can focus on the tasks only you can do. 
Easy email automation 
3 helpful ways to use RPA for email 
More about email automation >>
HR Automation Examples
Every employee that joins or leaves your organization means work for HR. The onboarding processes can be a lot smoother with RPA, however, with multiple processes that can be triggered upon hire or departure.
How to get started with HR automation 
More about HR automation >>
Cloud Automation Examples
Image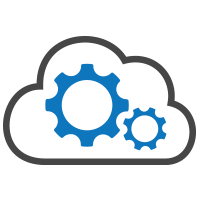 It's important that all your infrastructure remain connected for your business to run smoothly. RPA can be deployed in the cloud to connect to and centralize your systems and applications.
More about cloud automation >>
Desktop Automation Examples
Automate the boring stuff for individual employees. Robotic desktop automation provides tons of ways to reduce the burden of everyday manual tasks.
Using RPA software to perform desktop interactions 
Miscellaneous Automation Examples
Don't See Your Process?
There are thousands of ways to automate the boring stuff at your organization. Schedule time with an RPA expert to learn how Automate can solve the problem. 
TALK TO AN RPA EXPERT