Image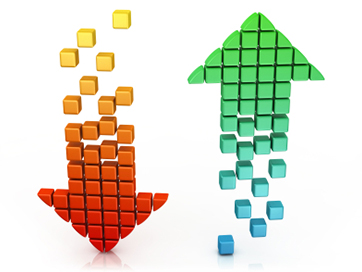 Workload automation has been around for more than 50 years, and it's still a mainstay of the data center. Because IT enables competitive advantage, workload automation has had to evolve from simple job scheduling on a few mainframes to broader processes that incorporate many platforms and applications. In this context, solutions such as Automate Schedule have emerged to provide workload automation that can be easily and economically managed from a Web interface for tasks running across all platforms.
Workload automation: DevOps and better infrastructure management
Workload automation is vital to collaborative development and testing methodologies such as DevOps, as well as the management of IT environments that may incorporate cloud computing in addition to legacy assets. Enterprises need automation to deliver services quickly and eliminate bottlenecks, but they also need a specific flavor of it—one that accounts for growing dependencies across both physical and virtual infrastructure and delivers benefits to teams across the organization. To that end, a modern WA suite may include features like:
Event-driven scheduling
Advanced job and task scheduling options
Analytics for smart forecasts and historical analysis
Role-based authentication and security
Intuitive graphical UI
As a response to the pressures of big data projects, integration of new hardware and software, and support for mobile devices, formulating an effective workload automation strategy is more important than ever. Automation is essentially a way to do more with less, freeing up IT personnel and line-of-business workers alike to devote more time to critical tasks.
For example, the success of DevOps—collaboration between development and operations teams—depends on the power of workload automation to make IT infrastructure easier to utilize. WA helps eliminate silos that arise in part from too many discrete manual management responsibilities from one team to the next. It goes beyond scripts or job scheduling in isolation and, instead, affects business strategy at large.
"Automation technology has matured beyond manual job scheduling and scripted procedures to genuinely be able to deliver full workload automation—the replacement of not just tasks, but complex roles with end-to-end dynamic automata," Terry Walby of IPsoft told TechRadar. "[T]he increasing use of virtual and cloud-based resources make the potential of automation even greater, and its use even more relevant."
Additional trends in workload automation: Hypervisor integration and self-service portals
With IT becoming increasingly virtualized, it makes sense that WA is often integrated with platforms such as Microsoft Hyper-V and VMware vSphere. A 2013 Enterprise Management Associates study reported that such integration allows for better movement of workloads based on resource utilization and performance requirements. While half of the firms hadn't connected workload automation to a hypervisor as of last year, we can expect more of them to do so as the virtualization revolution marches on.
Another trend to keep an eye on is the rise of cloud-style self-service portals. These utilities may be integrated with IT process automation software to provide enhanced configuration and orchestration capabilities.