Media
Image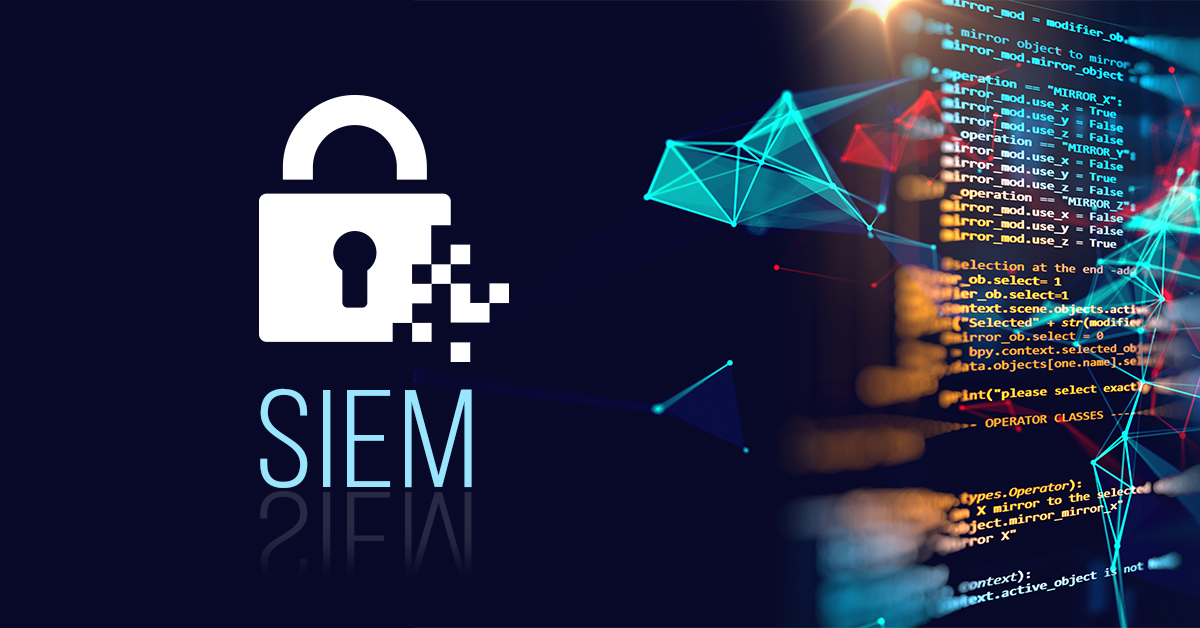 Text
SIEM—or security information and event management—is a software category that aims to give organizations helpful insights into potential security threats across critical business networks through data normalization and threat prioritization. This is possible via a centralized analysis of security data pulled from a variety of systems, including anti-virus applications, firewalls, and intrusion prevention solutions.
SIEM software relays actionable intelligence that enables you to manage potential vulnerabilities proactively, protecting your business and your customers from devastating data breaches. Think of it as a lens that sharpens your view across the big picture to help you focus your team's efforts on where they can have the most impact.
A Brief History of SIEM Tools
Gartner coined the term 'SIEM' (pronounced "sim") in a 2005 report called "Improve IT Security With Vulnerability Management." The term brings together the concepts of security event management (SEM) with security information management (SIM) to achieve the best of both worlds. SEM covers the monitoring and correlating of events in real time as well as alert the configuration and console views related to these activities. SIM takes this data to the next phase, which includes storage, analysis, and reporting of the findings.
Why Does SIEM Matter?
It's no secret that security threats are increasing, and they can come from both internal and external sources. One rapidly rising concern is that of employees who accidentally misconfigure security settings in a way that leaves your data vulnerable to attack. To address these issues, IT organizations have put various systems in place to protect against intrusion and a host of different threats.
The downside of these safeguards is they generate so much monitoring data that IT teams are then faced with the problem of interpreting it all to pinpoint actual problems. In fact, the volume of security data flowing to understaffed IT security groups is largely useless unless it can be quickly analyzed and filtered into actionable alerts. Given the reams of data in question, it's no longer possible for organizations to use manual analysis to handle this job. This is where SIEM solutions step in.
With SIEM software, IT professionals have an effective method of automating processes and centralizing security management in a way that helps them simplify the difficult task of protecting sensitive data. SIEM tools gives these experts a leg up in understanding the difference between a low-risk threat and one that could be determinantal to the business.
Data Normalization Is Key
Having security data flowing into this centralized view of your infrastructure is effective only when that data can be normalized. This means that despite thousands or millions of inputs coming from different systems and sources, everything can be put into a common format ready for the SIEM solution to conduct its analysis and correlation. This takes the workload off your team and enables them to leverage a streamlined view of activity and potential concerns.
Key Capabilities of a SIEM Solution
The SIEM solutions available today share commonalities which are important for your operations. You'll want the ability to:
Centralize your view of potential threats
Determine which threats require remediation, and which are simply noise
Escalate issues to the appropriate security analysts who can take fast action
Include context for security events to enable well-informed fixes
Document detected events and how they were remedied in an audit trail
Show compliance with key industry regulations in an easy reporting format
SIEM's Role in Regulatory Compliance
SIEM software gained popularity with large businesses working to comply with the Payment Card Industry Data Security Standard (PCI DSS). In addition, it has highly useful applications in helping you meet regulations for the EU's General Data Protection Regulation (GDPR), Sarbanes-Oxley (SOX), and others. These laws require organizations to have mechanisms in place to detect threats and resolve them quickly. This means you have to know what's happening in a wide-reaching IT infrastructure that could span on-premises, cloud, and hybrid environments.
A SIEM solution is key to getting the right kind of insight in place to monitor data and act quickly for threats determined to be cause for alarm. When all this activity is captured in a detailed audit trail, auditors can see your organization is taking the necessary steps to protect its data.
Examples of SIEM Software in Action
SIEM tools can be used to detect any number of security threats, including the presence of ransomware, unauthorized data access, failed login attempts that fall outside standard login issues, and unusual spikes in bandwidth. Whether these threats come from internal or external sources, the software is able to send a prioritized alert notifying your team of a potential issue that should be investigated quickly.
As security threats continue to evolve, SIEM solutions will become critical components in providing organizations with a secure environment for their data. What SIEM capabilities are most important to you? Let us know in the comments below.
Want to streamline your security?
Event Manager will help pinpoint the real threats to your business. Get a personalized demonstration from a software expert.
REQUEST A DEMO