Companies continue to embrace digital transformation to navigate the post-pandemic climate. From economic uncertainties to an ever-shifting job market, IT automation tools are helping organizations meet the moment. And as automation solutions - and strategies - have evolved, we wanted to take the pulse of our users and get a snapshot of the state of IT automation and what's top of mind as they head into 2023. 
The results are in! And they paint a fascinating portrait of how organizations are increasingly turning to multiple IT automation tools - and new technologies like artificial intelligence and machine learning - to champion automation, expand their footprint, and meet business challenges. 
Media
Image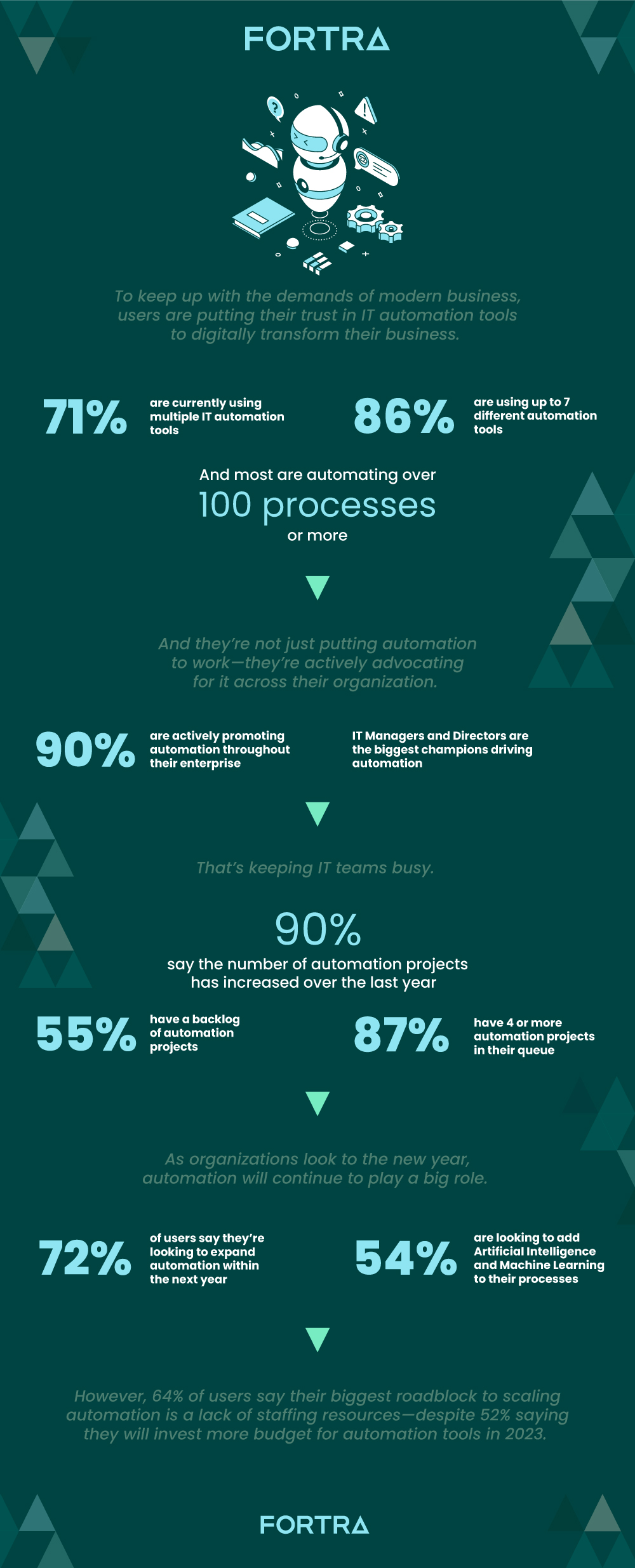 Want to Learn More About How Fortra's IT Automation Solutions Can Help Transform Your Business?
Talk with an expert about your company's unique needs and challenges to see what our solution can do for you.
CONTACT US