Determining the Best Processes for RPA
Text
Wondering how to get started with robotic process automation (RPA)? It's important to determine which processes to automate, which to skip, and how to get the most out of your RPA strategy. The best processes for RPA are simple projects that will have a big impact on your organization. Look for high-volume, repetitive processes that take up time you could be spending on more value-adding activities. Think about processes like report generation and distribution, employee onboarding, or claims processing.
Take a look at these resources on how to get started with RPA:
RPA Self-Assessment
To get going on your RPA journey, we've created a handy tool to help assess your current processes and determine the best way RPA can benefit your organization.
TAKE THE ASSESSMENT
RPA Use Cases
Text
Sometimes just seeing how others are leveraging automation can help jumpstart your own journey. Looking for examples of how organizations are using RPA? Check out these RPA use cases: 
Left Column
Processes to Automate
A series of short videos demonstrating popular use cases
Middle Column
Real-World Success Stories
A series of short videos on how various organizations use RPA
Right Column
Begin Your RPA Journey
A series of videos to help you start your RPA journey
The Robotic Process Automation Toolkit
Equip yourself with the proper tools to keep your automation journey moving in the right direction—including our easy-to-use ROI calculator and guidance on best practices for effective workflows. 
Real-World Examples of RPA Implementation
See how real organizations like yours are putting RPA to work—and seeing big results. Check out these customer success stories:
Media
Image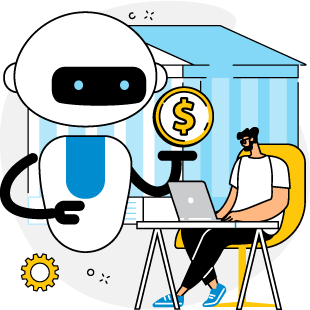 Text
RPA helps banks, credit unions, and other financial institutions meet the demands of modern business while ensuring accuracy and maintaining regulatory compliance.
Media
Image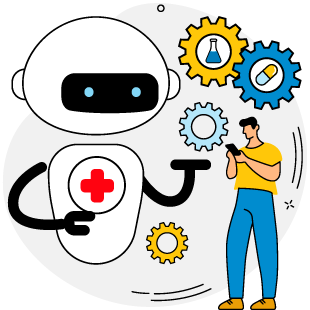 Text
With critical medical data there's no room for human error or operational delays when moving files, connecting applications, and syncing patient records. That's why RPA in the healthcare industry is critical to improve the efficiency, accuracy, and security of your processes.
Media
Image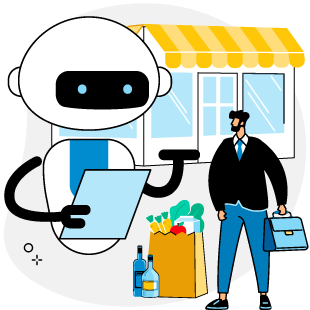 Text
RPA in Business
No matter what your business does—from publishing to food and beverage—RPA transforms your critical processes to help your company save time, money, and grow.
Media
Image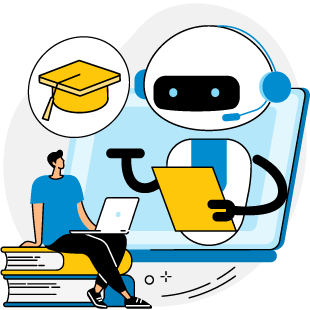 Text
RPA in Education
RPA bots help your educational institution by handling administrative tasks that take up valuable time and resources so your students can remain the top priority. 
Media
Image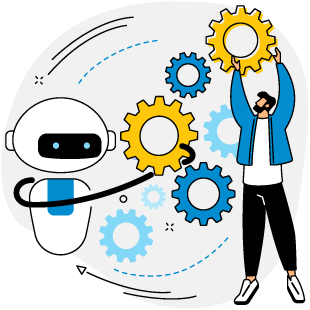 Text
RPA in Infrastructure
RPA software takes the pressure off your team so they can focus on providing the critical infrastructure—from energy to telecommunications—that your customers need. 
Need Help Bringing Your Automation Ideas to Life?
Chat with an automation expert to get moving on your RPA journey.