Managed Security: Real-World Defense in Depth
Put Fortra on Your Team
Media
Image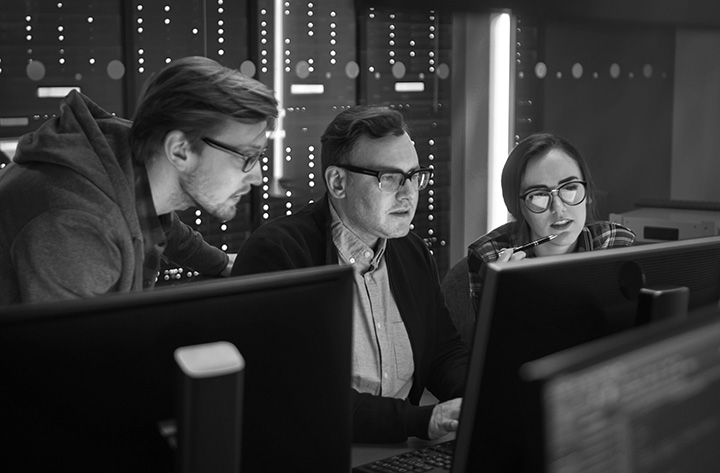 Text
It's a tough landscape out there, and it's only getting harder to defend. Today's complicated threat environment demands the best of us, and at Fortra, we've always found that we're better together. Our managed security services draw from our experiences working closely with organizations just like you. We iterate upon and continuously evolve our solutions to fight the problems SOCs are facing every day, and we want to partner with you on your cybersecurity journey.
Fortra offers you continuous oversight—24 hours a day, 7 days a week, 365 days a year—so there's never a moment you're not protected. In the face of rapidly evolving security threats, we help you stay on top of the latest changes in the security landscape. And when advanced threats appear, we assist you with best-in-class technologies run by Fortra experts. Fortra managed security services is here to beat your expectations by working alongside you to solve your organization's security challenges and fortify your environment against sophisticated global threats. Trust Fortra to have your back, be in your corner, and be your relentless ally in the fight against cybercrime in a changing modern era.
Get Expert Assistance with Today's Evolving Security Challenges
Elevate your security posture while decreasing your operational burden.
Minimize the Chances of a Successful Attack
Leverage security experts to monitor your security configuration, data movement, and threats.
Save Time and Improve Efficiency
Gain skilled expertise with fast onboarding and immediate value.
Increase Productivity
Lighten operational burden to allow security staff to concentrate on other mission-critical tasks.
Confidence in Compliance
Keep up with frequently changing compliance regulations and easily provide auditors with evidence.
Fortra's Managed Security Services Offerings
Fortra's portfolio of managed security services improves your security posture with robust solutions.
Ready to Get Started?
When you're up against world-class cybercriminals, you need best-in-class cybersecurity solutions. Let Fortra power your journey to a simple, comprehensive cybersecurity strategy.
Partner with our extensive portfolio of managed cybersecurity solutions and outlast the competition.
CONTACT US
Explore Managed Security Services Resources
Get Started
Meet your business goals with help from the experts. Let's talk about what you need and how we can help.
CONTACT US