Your first step is to fill out this form.
Then let our eGuide take it from there.
Media
Image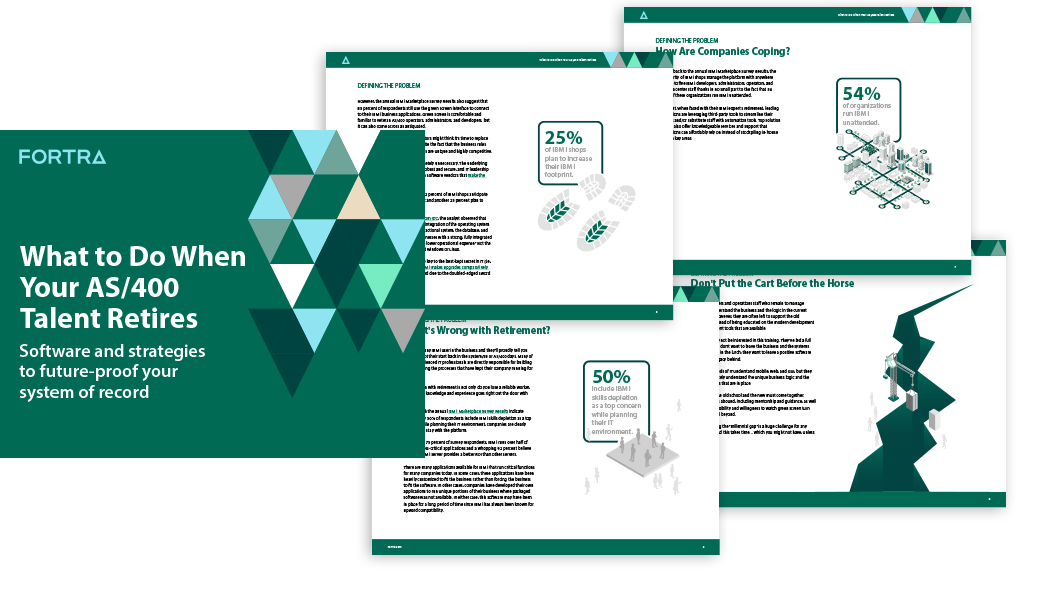 Text
Just because your AS/400 hero is about to ride off into the sunset doesn't mean your IBM i is done for. See how to survive—and thrive—in a post-retirement data center.
Complete the form to access the guide and learn:
Why IBM i skills depletion is a top concern
How leading organizations are coping
Where automation will make the biggest impact