Fortra, the new face of HelpSystems.
Text
Fortra is committed to working with partners to deliver superior security and automation software solutions and services. Our partners are an extension of our sales organization and, as a result, they play a critical role in our go-to-market strategy and activities. Simultaneously, our goal is to offer a program that is simple and valuable for partners.
Fortra strives to provide its reseller partners with accelerated incentives to actively market and generate revenue associated with Fortra products.
When prospective partners apply for a tiered reseller partnership with Fortra, they will be assigned to a partnership level in scale with their revenue generation capabilities.
Channel Solution Groups
Text
The Fortra portfolio is stronger together. That's why we support our partners in selling key solution groups to help their customers solve their toughest cybersecurity problems.
Identity & Access Management
Infrastructure Protection
Partnering with Fortra
Text
Our global network of trusted partners enables us to increase our reach and connect with new organizations seeking to improve their IT and security operations. As a Fortra partner, you represent the value of our brand every time you introduce our solutions to customers.
Our solutions work together for better efficiency and integration. By helping your customers solve their security and automation challenges you become a go-to trusted advisor – one that helps them simplify administration, reduce overhead, and remove the complexity of working with multiple vendors. Our partners are essential to our strategic growth initiatives, helping us build customer loyalty and generate long-term success.
Channel Program Options
Referral Program:
These partners earn a commission when they refer customers to Fortra.
Value-Added Reseller (VAR) Program:
These partners resell Fortra software and services and provide support. The three partnership levels are based on annual sales commitments and achievement of certification requirements.
Authorized Partner: Entry-level partner that receives standard sales and marketing benefits.
Gold Partner: Mid-level partner that provides level 1 customer support. They receive elevated sales and marketing benefits.
Diamond Partner: Top-level partner that provides level 1 and 2 customer support. They receive advanced sales and marketing benefits.
Image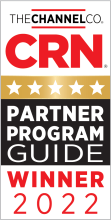 Image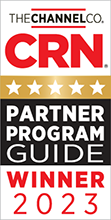 Text
Distributor Program:
These partners resell and support Fortra software and services to their resellers. They receive advanced sales and marketing support.
Managed Service Provider (MSP)/Managed Security Service Provider (MSSP) Program:
These partners provide Fortra solutions to their customers within their service offerings.
Starter Package: Partners receive standard sales and marketing MSP/MSSP program benefits with no upfront annual revenue commitment.
Growth Package: Partners receive standard sales MSP/MSSP program benefits and advanced marketing support with an upfront revenue commitment.
Learn more about each program in depth in the Channel Program Overview.
Interested In Learning More About The Fortra Channel Program?