Text
Curious about what your fellow IT professionals think about the state of cybersecurity and the risk mitigation challenges we face at every turn? Get the visual scoop below with high-impact graphics from the recent study Fortra conducted. More than 650 IT and cybersecurity professionals from around the world gave their input for this important survey, which reveals the most pressing cybersecurity concerns and the strategies in place to mitigate them. Here are the resulting statistics:
Ransomware and phishing lead the pack when it comes to the top
cybersecurity risks teams face today.
Media
Image

Text
Multi-factor authentication, cybersecurity education and training, and strong network security are the strategies respondents would most like to implement in the next 12 months as part of their cybersecurity risk mitigation strategy.
Media
Image

Text
Over 65% have difficulty balancing cybersecurity controls with business efficiency, and 46% struggle with insufficient cybersecurity skills and staffing.
Media
Image

Text
When it comes to compliance and regulations, a majority of survey respondents adhere to PCI DSS, followed by SOX and the European Union's GDPR.
Media
Image

Text
For those who must comply with the GDPR, 67% of respondants are well underway with their compliance efforts, while 17% have not started preparing.
Media
Image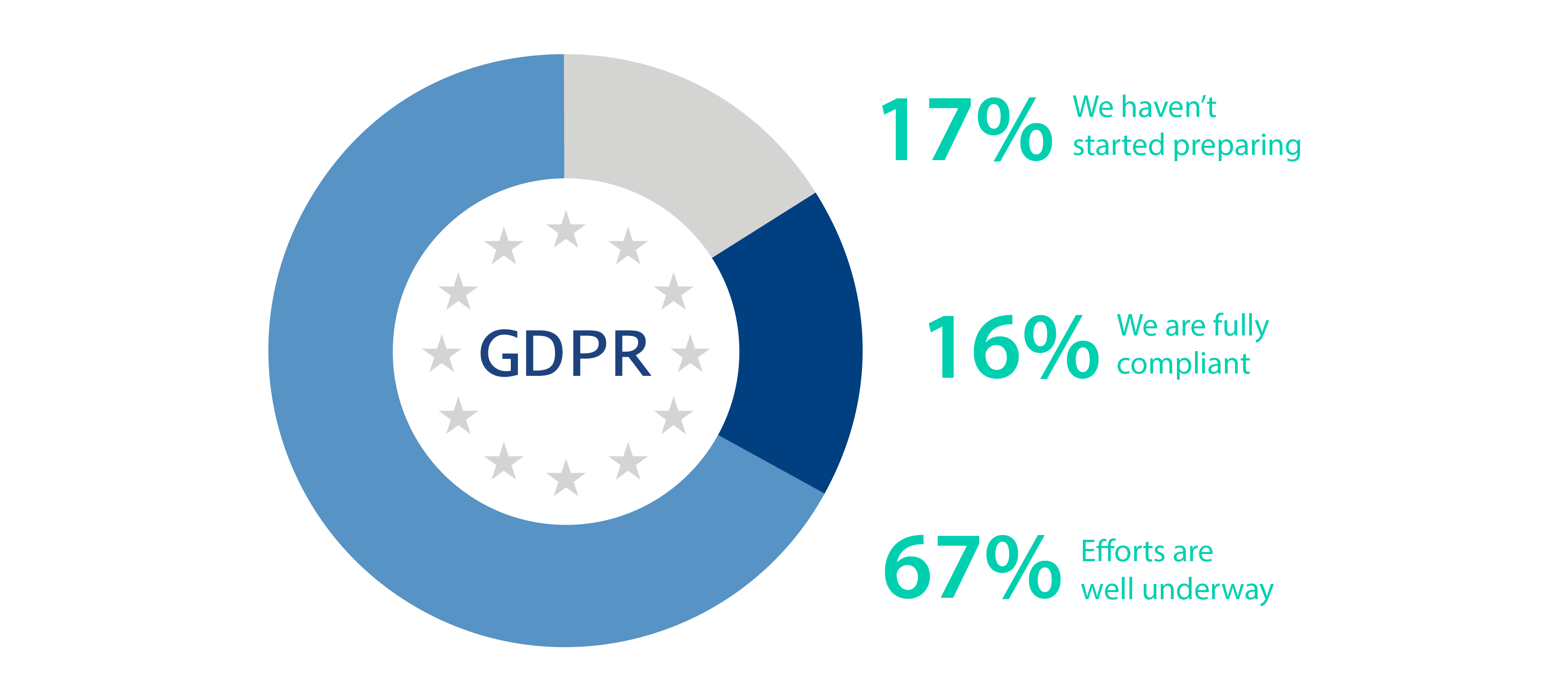 Text
Almost half of respondents rely on managed security services to help manage their security efforts in some capacity, while 21% are interested in exploring this option in the future.
Media
Image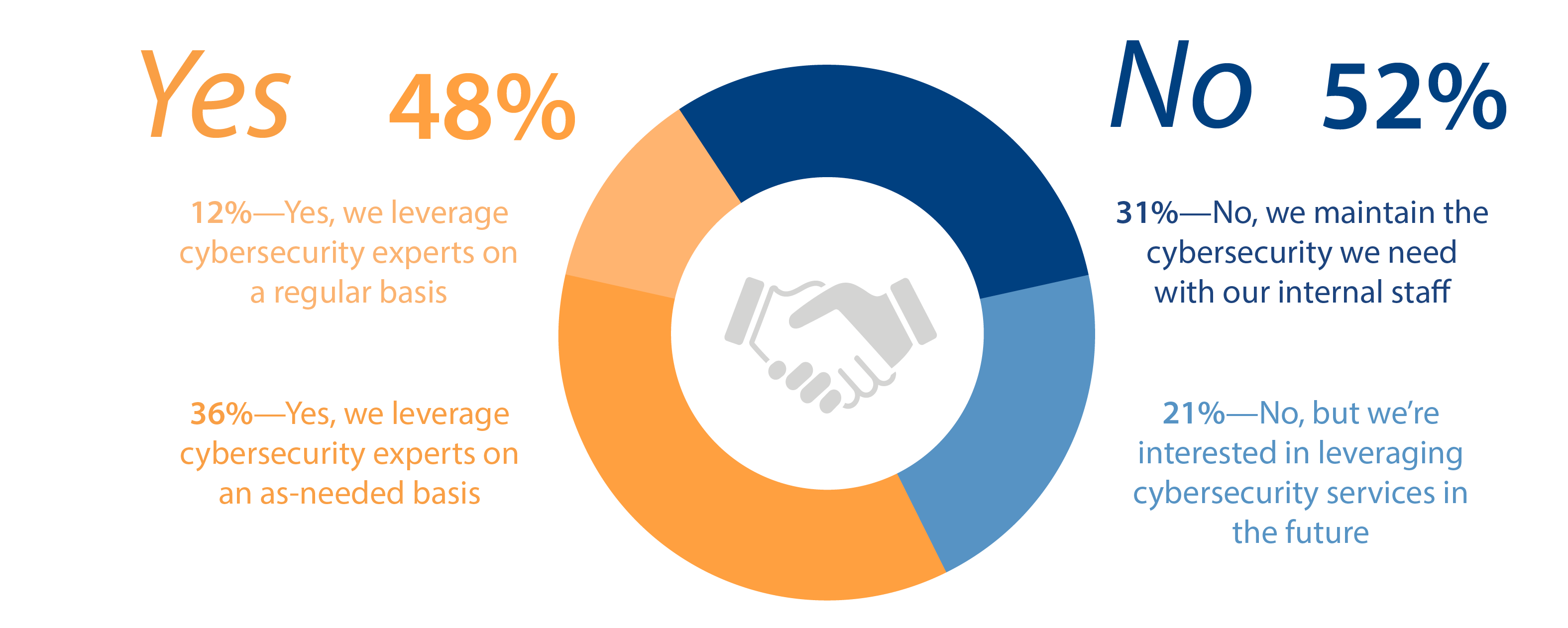 Text
Most feel their management team considers cybersecurity to be "extremely important" or "very important."
Media
Image

Text
While most survey respondents reported having a cybersecurity team in house, a combined 46% said they lack these vital resources.
Media
Image

Text
Most reported having 1-25% of their core computing infrastructure in a third-party cloud, typically Microsoft Azure, Amazon Web Services, or Google.
Media
Image