Can I pay this?
It's the rallying cry of AP Specialists. They, like you, just want to pay their invoices. But turn after turn, they are met with obstacles and slowed down. Maybe the invoice doesn't match the PO. Perhaps it got lost on someone's desk.
All in all, a day in the life of an AP Specialist before AP automation involves a lot of chasing and a lot of waiting. In fact, the job description might as well read:
Chase invoices
Try to match them with POs
Wait for approvals
Deal with bottlenecks
Wait to pay
After AP automation, life gets easier. The system takes care of all the tedious, time-consuming tasks that used to fall on AP specialists. Instead of wondering Can I pay this?, an AP Specialist actually gets to pay invoices—and pay them on time.
See how you can make AP lives easier with AP automation.
Media
Image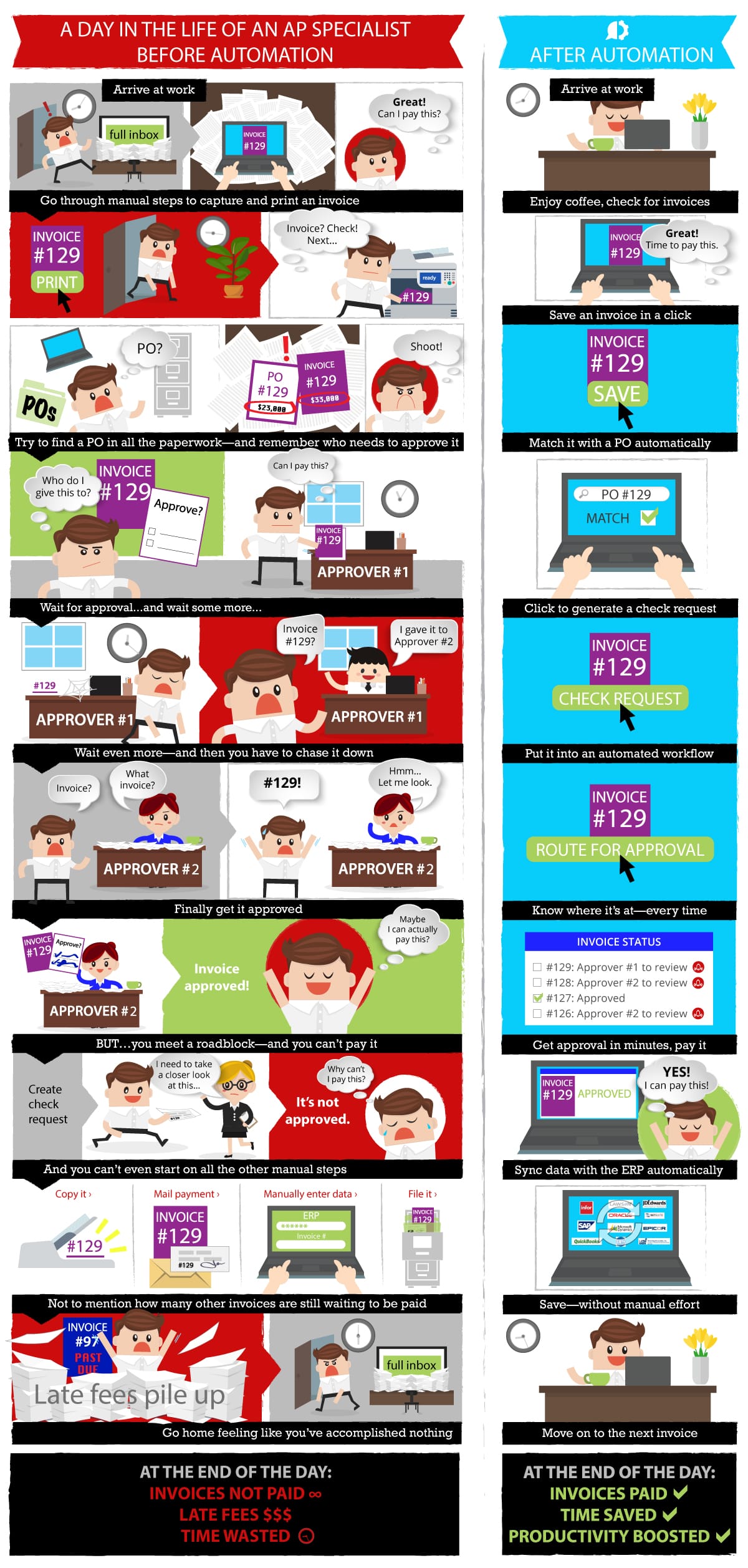 Improve the Lives of Your AP Specialists
Request a demo of AP automation software today. 
REQUEST A DEMO