Image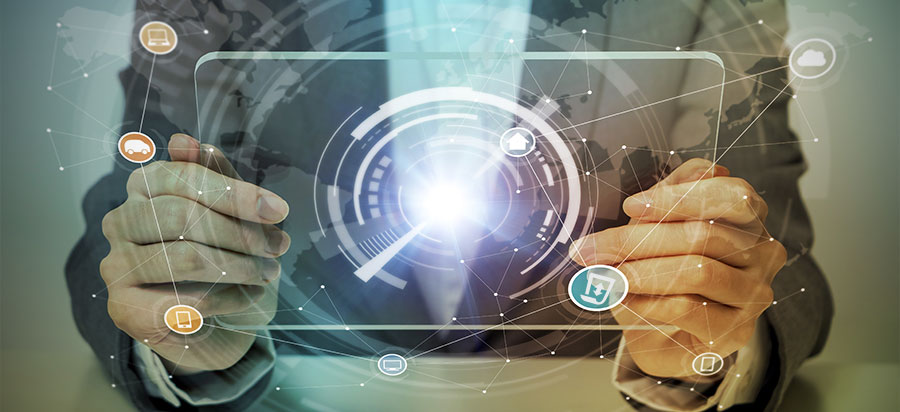 Digital transformation is everywhere today. And it affects practically every area of business—including your documents.
As your organization evolves, your documents need to evolve too.
Why Does Digital Transformation Matter?
Digital transformation is the future. There's no way around it. Your organization is only going to digitize more and more—especially if you move into the cloud.
Why?
Digital transformation can radically change your business. It can drive business growth. And it can boost efficiency among your employees.
But it's not something that can be done overnight. Digital transformation takes time to do right.
McKinsey recommends considering four things before your digital transformation:
What digital means for you
How urgent the digital transformation is
What the right plan is
How you will set up your environment
These recommendations apply to transforming your organization's documents, too. Here's how.
What Digital Transformation Means for Your Documents
The biggest driving factor for a digital transformation of documents is the ability to access them anywhere. As organizations grow and add locations (and employees) around the world, you need a way for them to be able to come together to work on documents.
And that doesn't just mean scanning paper documents in as digital documents. It means having a plan for storing documents and making them available to everyone who needs them.
Shared drives may seem like a quick and easy spot to throw your digital documents in. But these aren't maintained. They will turn into a digital graveyard—and no one will be able to find anything. Plus, access can be an issue for employees in remote locations.
Digital transformation means taking your documents to the next level.
To do it the right way, you need a more sophisticated system for storing your documents—one that can scale out across your locations and give you access to documents anywhere, anytime.
Then, it's time to consider the automation factor. Your digital transformation is going to require more than just digitizing paper documents. You'll need to create a plan for your electronic documents, as well.
Chances are, most of the documents you receive today are electronic to begin with. You can use your digital transformation project to add automation for capturing documents—so you don't even have to think about it.
Finally, digital transformation means thinking about ways to take manual steps out of your processes. Automating data capture can be a good way to unearth additional employee time savings.
How Urgent is the Digital Document Transformation?
Undoubtedly, digital transformation could make a huge difference for your documents. But how urgent is it for you to put them through a digital transformation?
That depends on your company. Is there a mandate for digital transformation? Where are you at today?
Typically, companies are in one of three stages with a digital transformation (according to McKinsey):
Well-versed pros
Just dipping their toes in the water
Not started yet
The urgency of transforming your documents will depend on where you're at with digital transformation in general. If you've incorporated digital transformation in other areas of your company, a document transformation might be the next step.
On the flip side, if you haven't started with digital transformation, your documents might be a good gateway project.
What's the Right Plan?
Once you know how urgent the digital transformation is, you can get to work on a plan.
Digital transformation, like a software implementation, requires the right people, processes, and tools to get right.
So, as you work on your plan, make sure you have the right people involved throughout your organization. And don't be afraid to use them to get others on board.
Then you can work on the logistics of digital transformation. Assess your documents today—are they paper, digital, or both? Analyze your processes—are they manual or automated? Once you know your current state, you can prioritize and plan for your future state of digital transformation.
How to Set Up Your Environment
The cloud is an inevitable part of any digital transformation. More and more environments are becoming mixed, with cloud, on-premises, and off-premises software.
In fact, Gartner predicts that soon (by 2018), 50 percent of enterprises will manage documents using a hybrid architecture.
When planning your digital transformation for documents, consider where it makes most sense to keep them. Is your environment transitioning to the cloud? Then a digital transformation might be the ideal time to put your documents there, too. If you're keeping most things on-premises, your digital transformation should factor that in as well.
Transform Your Documents Today
Let's talk about your documents. In your free consultation, we'll focus on your path to digital transformation and figure out where your documents fit in.
SCHEDULE A CONSULTATION