Text
Fortra Security Services (formerly SkyView Partners) provides software and services that help you simplify and automate your security administration tasks and solve your compliance challenges.
The threats to your data grow every day—and so does your to-do list. It can be difficult to prioritize your security projects, especially if your organization is on the IBM i platform and you don't know how to make the most of its built-in security features.
Fortra Security Services is here to help.
Whether you need time-saving security software that helps you reduce errors and improve efficiency or you need expert assistance, the Fortra team can help you find the solutions that solve your problems.
Image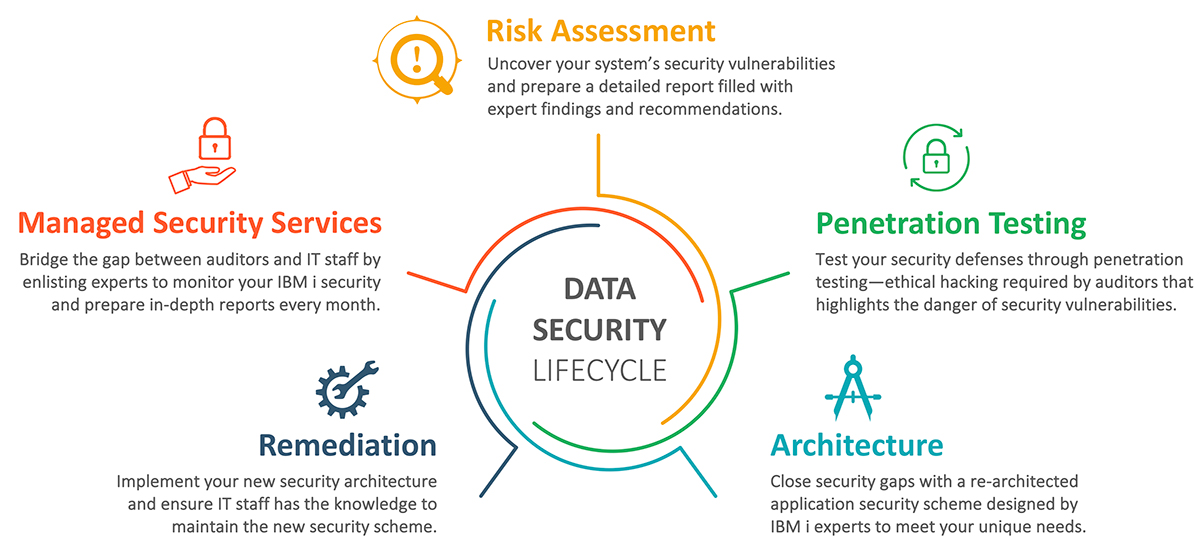 Text
Learn more about our world-class security service offerings for IBM i, AIX, and Linux: