Companies rely on technology for virtually every function of business.
Today's IT teams needs to be more strategic than ever before in order to keep up with a company's data needs in an increasingly fast-paced and remote work world. There's tremendous pressure on IT departments to stay current with new technologies, ensure that systems are secure, support application development, and provide business end-users what they need for secure connectivity. 
Moreover, they need accurate and timely data for decision making. By implementing Sequel Data Access, IT decision makers can provide the business with affordable, secure, and flexible ways to deliver business intelligence and reporting for IBM i, along with data that may be in other databases. 
Here are the top five reasons IT decision makers choose Sequel Data Access software: 
1. Better Business Intelligence
Image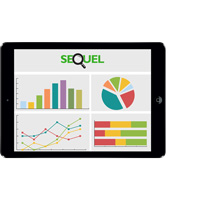 Finding a way to modernize data access is a key challenge for IT teams working on IBM i. Business users and decision makers want clear, easy-to-understand interpretations of data—they need and want to better understand the full picture and have some control over what data they see and how they see it. 
Sequel Data Access solves this challenge with its intuitive dashboards, drilldown analysis, pivot tables, Microsoft Excel integration, and more. Sequel Data Access can also run against live or staged data—if real-time data is needed, that is easy for Sequel Data Access. 
2. Flexible Data Distribution
Image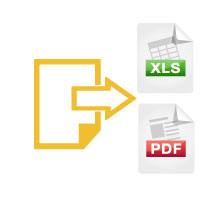 IBM i IT teams know that distributing data no longer means simply creating a spooled file report. Business users want data in formats they understand—and having business users do things like rekeying data into Microsoft Excel to work with data is inefficient and risky.
With Sequel Data Access, data can be easily, efficiently, and securely distributed via scheduled jobs, FTP, email, and on demand using the multiple interfaces available through Sequel Data Access. The data can be distributed in PC files like Microsoft Excel, PDF, custom formats, etc. 
Since today's business users rely so much on Microsoft Excel, Sequel Data Access provides many opportunities to output to Excel, download to Excel, and pull data from within Excel—all the functionality is built directly into Sequel Data Access, and it can be set up quickly and securely. 
Image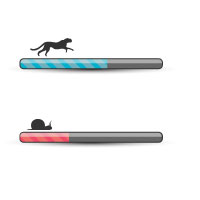 3. Faster Queries and Reports
Many IT teams struggle to keep up with changing data access requests and reporting tasks. The challenges vary, sometimes providing data in a new way to a CFO. It could be replacing a dated report delivery environment at the organization or providing data to a shipping facility on large monitors. It could be changing reporting to include data from multiple database types in a single report. Older data access tools, like Query/400, lack the power and flexibility to help IT address these situations in a fast and timely manner.
With Sequel Data Access, IT staff and even business users can produce results more quickly than relying on older tools and manual processes. Sequel Data Access eliminates multi-step queries and makes it easy to create formatted reports in less than half the time it takes to write an RPG report program. It also provides the output options and user environments to optimize how data is accessed and delivered.
Image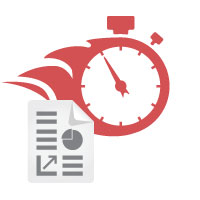 4. Productivity Booster
Most business now run short-staffed, and IT management is constantly looking for ways to boost productivity in the department.
Sequel Data Access makes it possible for IT teams to deliver better results in a fraction of the time programming or using manual processes would take. Sequel Data Access can be installed within an hour, relies on security already in place or provide security set up, and supports standard SQL writers or less-knowledgeable technical and business users.
Features like the run time prompting built into Sequel Data Access can give business users the ability to change variable information at run time, so users don't have to go to IT each time a change is needed. Plus, users can choose their output at run time—without waiting for coding from IT. 
Sequel Data access can even integrate with 5250 menus for easy integration into IBM i "green screen" applications. Sequel Data Access even provides a scripting language that is akin to CL for program functionality that can be run from command lines, scheduled jobs, Windows, and web. 
As a result, Sequel Data Access makes data access and reporting easier for everyone and gives IT teams the productivity boost they need.
Image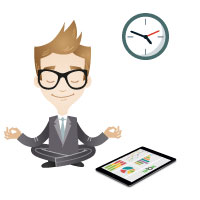 5. Easier Access for Business Users
Business users want "self-service", on-demand access to their data. Older query tools made this an insurmountable challenge, but with Sequel Data Access it's easy for IT to give business users access to data in secure environments. Business users can work with Sequel Access from within Microsoft Excel, Windows environments, or via Sequel Web Interface. All of this is built right into Sequel Data Access. 

Thanks to Sequel, business users are empowered and IT managers are unencumbered—it's a win-win.
Sequel is Here to Help
Every business is unique, and every IT manager faces a unique set of challenges every day. Whether the biggest burden on your IT department is a short-staffed team or the need to modernize IBM i data access—Sequel Data Access is here to ease your burden and help you meet the challenges of today's fast-paced business world head on. 
What's Your Reason?
Find out. See how Sequel will help your IT department in a free personalized demo. 
REQUEST A SEQUEL DEMO