Text
Ready to start your business intelligence (BI) trial?
That's great. Trying out the software is the best step you can take to making an informed decision. But before you get too far along in the trial process, you need to create your list of must-try features.
Your list should include something for everyone involved in business intelligence—the IT person, the everyday user, and even the C-suite executive.
When it comes to trying Sequel Data Access, there are five things that our future customers recommend trying before buying.
1. Create a Query from an Existing Query or SQL
This isn't your first time querying or reporting on data. Whether you used Query/400 or manual programming in the past, you've gathered historical data—and you don't want to lose it.
Use your trial to see how easily you'll be able to import and convert your existing queries or use SQL to create new queries. Once the query is converted, you can schedule it to run, instantly email the results in Excel, immediately view in a browser, chart and graph the data on the fly, and even place the data on a dashboard. 
Monitor how well your imported queries translate. Did all the data carry over? Are you able to do everything you need to do with that existing query? 
If you struggled in the past to keep track of countless, nearly identical queries that differ only in selection criteria like region, department, and date range? Add flexibility with a run time prompt for dates and other criteria. Run time prompts allow on-demand entering of changing information like date ranges, lists of customers, products, orders, etc. They help you stay organized by allowing different users and departments to run the same views, but return unique, tailored results. 
When you're trying Sequel Data Access, you'll be able to experience how quick and painless the query conversion or creation process can be. It's a click to import your query (or queries), and then you can do anything you want with the data. You'll be able to see the benefit right away.
Text
2. Access Your Data Quickly from a Browser
As your organization grows, so will your users' need for data access. Conventional wisdom would dictate that users didn't want to be tied down to their desks to check in on data, but now remote work has turned into a long-term strategy. They want constant access, whether they're working from home, travelling for an important meeting or doing a presentation in the board room.
Plus, not having to maintain software at the PC level and allowing secure browser access to critical data to remote employees is a big benefit to IT departments.
Use your trial to test the flexibility of the software. Are you able to provide mobile data access from a web browser?
In your Sequel Data Access trial, you'll get access to the web interface. There's nothing extra that you need to install. And you can use the web interface on any mobile device. That removes the barrier to data access. Additionally, it makes your environment a lot easier to maintain.
Test it out on every one of your devices during your trial.
Text
3. Get Your Data in Microsoft Excel
During your trial, find out how easy it is to get your data in Excel.
You (or users at your organization) are probably used to analyzing data in Microsoft Excel spreadsheets. It's easy to do, but you wish there was a way to export a data query to Excel without copying and pasting or rekeying. And it'd be ideal if you could retrieve data in Excel itself.
During your Sequel Data Access trial, you'll be able to explore your options for working with data in Excel. You can display, export, and email results from both GUI (Viewpoint) and browser. 
First and foremost, you should try exporting your data to Microsoft Excel. You can do this easily in the graphical user interface (GUI). All you need to do is select your query, click "save results," and select "export to Excel." That's all it takes.
Feel free to take your Excel exploration a little further during your Sequel trial. You can test out emailing query results to another user. You can even try using an Excel Add-In to access your Sequel data without leaving Excel. 
Image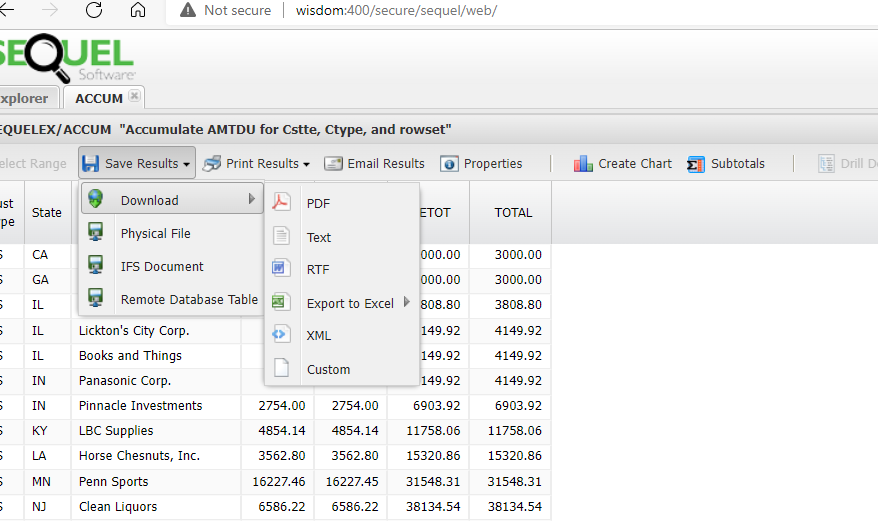 Image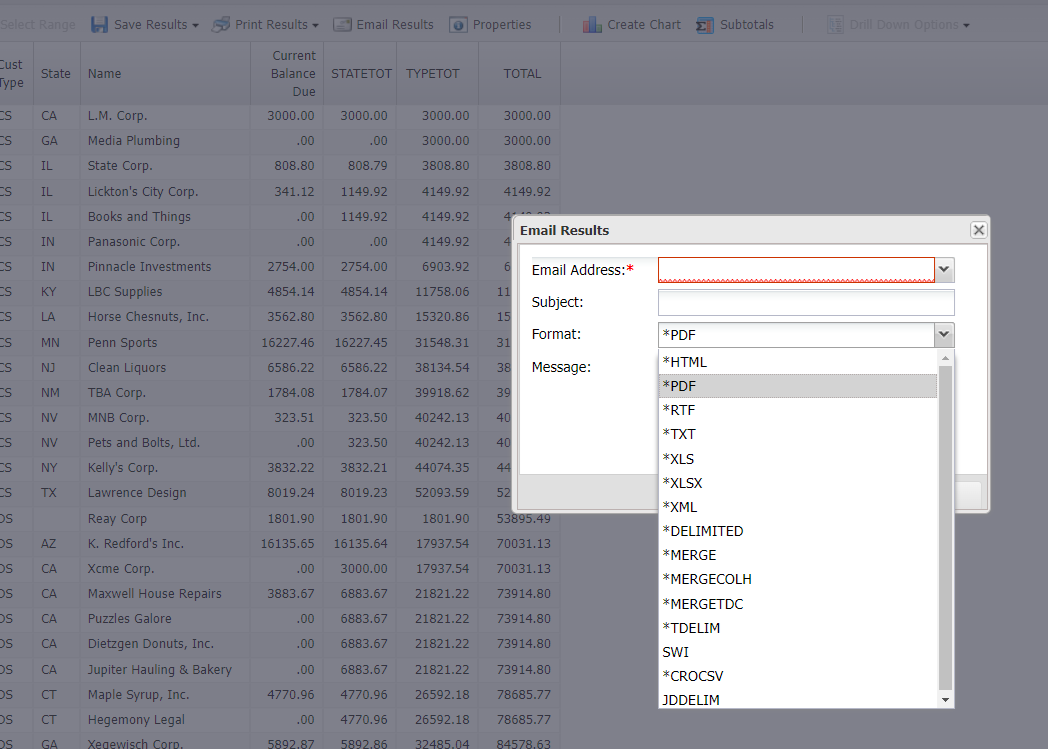 Text
4. Run a Query on Your IBM i Db2 and Remote Data
Sequel Data Access is built with Db2 in mind, but it also allows you to work with all your other business data that lives on your network like Oracle, MySQL, Microsoft SQL Server and any other Type4 JDBC Driver compatible database. To truly do business intelligence, you need to be able to get your data from everywhere. 
During your BI trial, test the software's ability to access remote databases. And question, is it an add-on feature? Or is it a built-in capability?
Many customers are surprised by Sequel's built-in ability to access remote databases. Grabbing data from Microsoft SQL Server (or any other database) is just as easy as querying data on IBM i. And there's no extra cost for accessing these remote databases. 
Try querying one database—or all of your databases—during your trial to get an idea of the performance you can expect.
Text
5. Create a Dashboard
Dashboards are everywhere these days—and they're a must for meeting the needs of business users and decision makers alike. That's because dashboards help you translate data into information.
Use your business intelligence software trial and try creating a dashboard yourself. Time how long it takes and how easy it is to create.
When you try Sequel Data Access, creating a dashboard will be straightforward. All you need to do is click and drag to customize the dashboard to your needs. You can add elements like charts, graphs, and action buttons. Pretty soon, you'll have an attractive, easy-to-understand dashboard.
Once you try creating a dashboard, be sure to share it with business users or decision makers. Have them test it out and determine if dashboards can answer their requests for data. Dashboards can display straightaway or through the Viewpoint GUI. 
If you want to learn more about what types of dashboards are at your fingertips, page through our Sequel Dashboards Lookbook. 
Try Sequel Data Access Today
With Sequel Data Access, it's one step to get your data—not multiple. So try Sequel Data Access on your data today. And see for yourself how easy it could be for anyone to do business intelligence on IBM i.
START A FREE SEQUEL TRIAL