PRODUCT SUMMARY
Text
Solutions
The IT processes that power today's businesses are increasingly complex and time-consuming—and they must run continuously. Since downtime puts your business at a disadvantage, attempting to manage critical systems and applications manually simply isn't sustainable any more. Automation puts control back in your hands. With the right IT operations management and infrastructure monitoring tools in place, your IT team can give your business the competitive edge by streamlining processes, improving scalability, and staying a step ahead of performance issues.
Image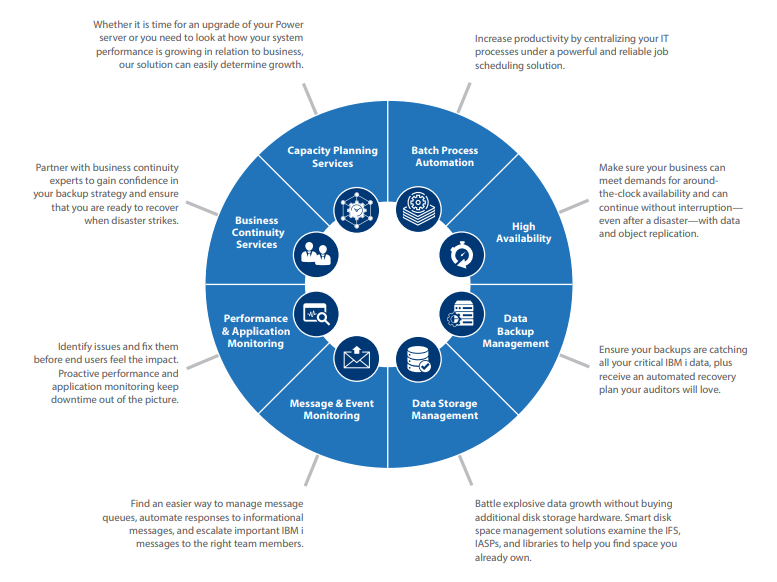 Software
Managing a data center is never easy—there are staffing, technology, and regulatory issues to consider. With Robot monitoring, analysis, and automation software, you can position your existing IT resources for growth and keep your hardware and software running consistently. As your solution for exceptional automation, Robot services go beyond software. From automation assessments and training to exclusive research and committed product development, your investment in Robot software is as much a consulting partnership as a commercial one.
Image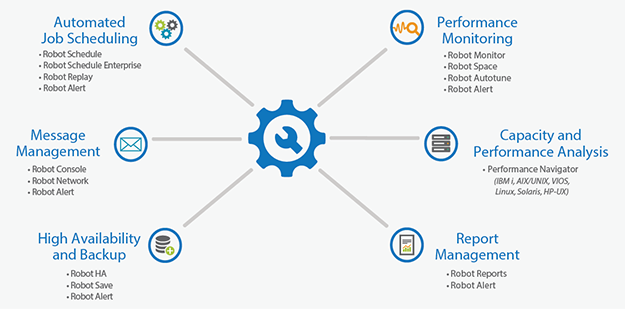 Get Started
Find out how Fortra automation and monitoring solutions can give your business an edge.