Are data requests taking up too much of your time?
They don't have to. Download this guide to see how.
Media
Image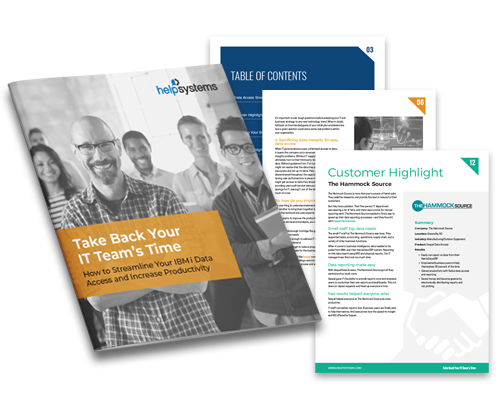 Text
For businesses today, access to data is essential to both technical users—like your IT team—and business users. However, being able to quickly access information from your IBM i and remote databases and present it in an interpretable way is not always so easy.
It can be a time-consuming drain for you and your IT team, especially your programmers. Worse yet, if IT becomes the bottleneck to getting important data, it can frustrate your business users, affect the efficiency of your organization, and slow the ability of business users to meet business demands.
These articles are fast reads full of insights that will help your IT team take back control of BI, satisfying business users and bringing quick ROI to the company. Read on to learn:
Top data access strategy mistakes to avoid
Key benefits you should receive from your business intelligence tool
Important tips for smarter data access on IBM i
Complete the form to access the guide.