Don't Let Disk Space Management Slow You Down
Media
Image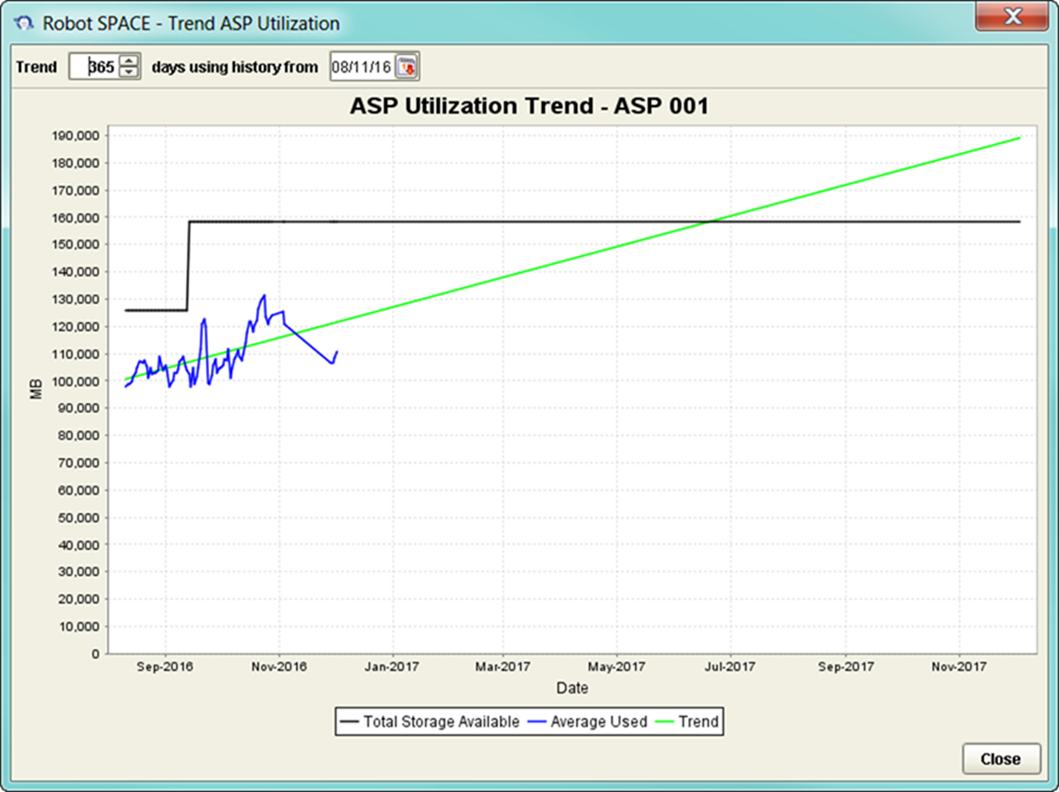 Text
Fortra Professional Services offers a managed service to assist you with IBM i disk space monitoring and analysis. This service utilizes our tools to monitor disk thresholds and collect disk space data.
Our Professional Services team analyzes the data and presents a monthly report detailing recommendations for immediate remediation, areas that require further investigation, and disk space areas that have no issues.
This managed service is available as a one-year subscription and includes the following components.
In this figure, the ASP trend indicated that this partition would max out of memory by January 2017.
The collections also indicated new growth due to new application installations on this LPAR.
As a result, memory was added to accommodate the new application requirements and future growth.
Installation Discussion and Implementation
Our consultant will work with you to ensure the necessary tools are successfully installed, that temporary subscription license keys have been entered, and that the tools are properly configured. Prior to setup, our consultant will lead you through a pre-installation discussion to determine:
What are your main disk space concerns?
What software do you already own from Fortra?
Who should be notified of critical disk space thresholds?
How do you prefer Fortra to retrieve the collection data?
Automated Data Collection
Text
Following installation, data collection begins. Alert notifications also begin for exceeded thresholds. After one week—sooner if a critical disk threshold is exceeded—our consultant will evaluate the data for items requiring remediation.
Continued Data Collection and Analysis
For the duration of your subscription, data will be transferred to Fortra on a weekly basis for analysis. Our consultant will compile the data and provide a monthly report, including:
Outstanding items that require attention
Areas that need investigation
Summary of areas with no issues
Annual Summary of Services
Text
In addition to the monthly reports, we will include an annual summary of this service. Along with the summary will be a report with recommendations based on best practices.
Get Started
Do you know the status of your IBM i disk space? Let our experts dig into the details for you. You'll save time on administration and money by maximizing existing storage.
CONTACT OUR SERVICES TEAM