You're ready to move on to modern business intelligence software for your IBM i. All business intelligence software systems will give you some level of access to data. Only the best will provide the added benefits and features connected to accelerating decision making and programmer productivity.
Sequel is the premier BI solution for IBM i, providing real-time data and easing the burden on IT. Here are the key features beyond data alone that Sequel can provide your organization:
 
1. Ease of Installation and Set up

Software download and installation should be quick and easy. Traditional data access and BI solutions have a reputation for being complicated and drawn out, taking a long time to reap the benefit.
With Sequel, all interfaces are installed, configured, and typically ready to go within an hour. This includes email integration, browser interface configuration, and PC client installation.
 
2. Vendor support and training availability
When evaluating a toolset, an often-overlooked item is the ability of the vendor to really support their tool both from a technical perspective and user support areas. Nowadays, calling a company and getting immediate assistance from a live person is unusual, and it can be frustrating when immediate answers are needed. With that said, it is also necessary to have multiple ways to contact technical support in businesses where there are multiple time zones and even multiple countries to consider.
Training is also important as an option. While it may not be always used, vendors should be able to provide training and services when required.
Sequel is backed with the full arsenal of support and training Fortra provides, including phone, chat, and email support. Users also can enroll in a training course or access the robust knowledge base.
Image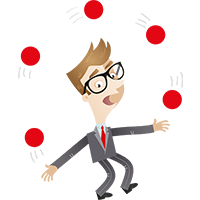 3. Scalability and the ability to get data quickly—no matter the database (IBM i and remote databases)
Traditional IBM i data access tools struggle to scale. They might be fine for running one query every now and then, but they aren't sufficient for the business intelligence needs of most organizations today.
Business users and decision makers want information and they want it fast. Switching to Sequel helps your IT department get the data quickly. Plus, Sequel makes it easy to translate data into relevant information for those who requested it. Business intelligence dashboards, for example, display data visually. Anyone can look at it and immediately understand what it means.
With Sequel, you'll meet the pressing business intelligence needs of today, tomorrow, and years to come.
4. An easy way to convert your existing queries
Don't waste your time reinventing the wheel. IBM i organizations have spent decades creating queries. Preserve your investment like countless IT departments have when they switched to Sequel. Why? Because Sequel makes it simple to convert existing queries from Query/400. You can convert queries in the green screen if you prefer to write commands. Or, you can convert queries in the graphical user interface (GUI) if you prefer to navigate an intuitive interface. Either way, it's fast and easy and you can start getting more out of your existing queries from day one.
5. Self-service data access for all users
Users don't need to be technically savvy to use Sequel. As a result, you can expand access to Sequel to business users and decision makers across your organization. They can use the friendly GUI or a familiar browser to dig into the details of the data. Empowering users with data is a great way to ease the burden on IT. Allow non-technical users to run queries for themselves or simply present them with data in a dashboard or web portal, whichever works best for your organization.
Of course, expanding data access is not a requirement of Sequel. You can choose to empower your users or you can decide to limit data access to your IT team. Many businesses have justifiable concerns when it comes to self-service data access. They wonder:
Will users somehow gain unauthorized access?
Will they see something they shouldn't?
Will they somehow alter the data and compromise its integrity?
It shouldn't be a risky business to offer self-service data access. And with Sequel, the risks are mitigated. Access can be restricted to only those who need to see the data, so your average business user won't see something she or he shouldn't see. While users can work with the data, they won't be able to alter it and your data will maintain its integrity.
6. The power to set user access levels and secure data
A big concern for any IT manager and department is security. Providing business users access to data can be daunting. It is a given these days that business users expect to be able to access data while on the go at any time of day or night. But you need your IBM i data to be secure.
Sequel adheres to IBM i security best practices—so your mobile data access is just as secure as your GUI and green screen. You can require users to log in with a valid IBM i user ID and password. Plus, you can even require the application to observe all IBM i object-level authority. If you do not have your IBM i object security set up, Sequel also provides additional options for setting up security.
When it comes to keeping your data secure, Sequel has your back—no matter what.
Image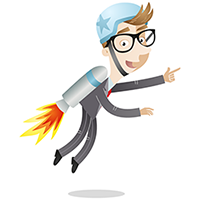 7. The ability to easily create executive dashboards
Dashboards are an excellent way to give business users and executives access to data. And building a dashboard doesn't need to be a chore. Sequel makes it simple with drag-and-drop tools and snap-to-grid functionality. All you need to do is select which set of data should fuel the dashboard and determine which elements should be represented on a dashboard.
Your IT department can build dashboards and deliver them to users. Or you can empower users to build dashboards themselves. The data is updated in real-time. Building a dashboard—even if you do have to build it yourself—is a solid investment for the long-term. Dashboards help your executive team to be proactive and make important business decisions fast. The result is a significant return on your investment (ROI).
8. Access data on the go with mobile functionality
In today's mobile world, everyone expects information to be at their fingertips. However, traditional data access tools create barriers to immediate, accessible data.
One of the biggest benefits of Sequel is that it removes that barrier. How exactly? Sequel offers truly mobile data access. Sequel's browser interface, Sequel Web Interface (SWI), is accessible on any device (phone, tablet, or laptop) and in any browser (Internet Explorer, Safari, Chrome, or Firefox). Business users can launch SWI and immediately dial into their data. This means that they will be able to make decisions immediately, whether they are in the office or not.
Image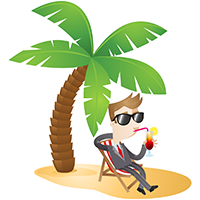 9. How much time will we save by switching to Sequel?
There are endless ways to save time by accessing IBM i data with Sequel. For one, Sequel is much faster than the traditional methods for IBM i data access. Query/400, SQL programming, and the like can slow you down. And when data access is slow, it doesn't take long for the requests for data to pile up.
By switching to Sequel, you'll save time by accessing data faster. From there, the time-savings increases exponentially. Faster access to data leads to faster reporting and minimal (or no) wait times. Instead of being stuck with an endless pile of data access requests, your IT department will have a clear backlog.
10. So, is Sequel right for my IT department?
The best way to find out if Sequel is right for your IT department is to see it in action. Request your live, personalized demonstration of Sequel today. After just 30 minutes with the Sequel experts, you'll have your answer. And you'll know exactly how Sequel will help you meet the IBM i business intelligence needs of your organization.