Image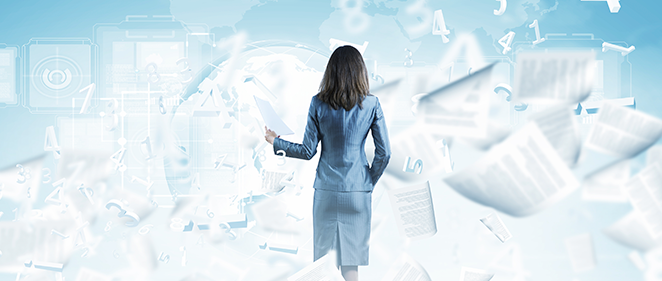 By now you've already heard how document management can help you manage important information, avoid security threats, and grow your business. But what if you could supplement your existing document management solution with an automation software that helps you further streamline your processes and maximize the productivity of your organization?
Automation software and document management software have a lot in common, and when used in conjunction with one another, can have a huge impact on your day-to-day processes. They both replace manual, redundant processes—like hunting down an invoice for approval, or launching tasks to keep your network up and running at all hours of the day—with automated, digital ones.
What to Look for in Automation Software
A solid automation software should be able to integrate and automate disparate applications and technologies that drive your business. What's more, it shouldn't require you to write code—making it easy for everyone in your company to use and deploy the technology. Automate is one such solution, designed to automate key processes and launch business-critical tasks to keep your operation running smoothly.
Automate allows you to create, manage, and deploy tasks without writing code using pre-built components called actions, which are used in a drag-and-drop fashion and configured by the user to create a managed task. These managed tasks can then execute in response to some event. Essentially there's no need to learn programming language or be able to write a script. This allows each individual user or department to quickly create automated tasks without having to get outside assistance from developers.
Automate can read from files and write to files, integrate with third party applications, and kick off event-based triggering, which means that managed tasks kick off automatically. Automate can monitor your machine and watch for your set conditions to take place—when they do, those managed tasks you configured using the easy-to-use drag-and-drop actions automatically run.
Achieving Document Automation
Using automation software allows you to further streamline your document management efforts by creating automated business processes. This leads to something called document automation, a comprehensive set of solutions that replaces the burden of manual processes with a centralized, automated approach to information management.
By using these two solutions together, you can:
Capture and publish documents to SharePoint
Use OCR to extract information and route incoming documents
Capture email from any mail system and use content to launch business processes
Prepare business documents for check-in to Webdocs
Easily integrate line-of-business data into the document management capture process
Automate and Webdocs can work especially well with application integration and cloud integration. You can use these two products to transfer files and interface with SharePoint or any other third party application or web browser. Many organizations use SharePoint for document and team collaboration; with document automation you can retrieve uploaded documents for processing or capture to Webdocs, pull documents off servers, or integrate with SharePoint lists or workflows.
Whether you work in HR, the financial sector, healthcare, or any other business, streamlining your document management efforts even further by implementing an automation software to kick off those crucial tasks gives you peace of mind that things are running as they should even when you aren't around to monitor them. See where document automation can take you—streamline your document management efforts by creating automated processes with Automate.  
Get Started with Document Automation Today
Request a demo to talk to our automation experts about how to achieve your document automation goals.
REQUEST MY DEMO