Text
With so many options and vendors in the high availability (HA) marketplace today, deciding which solution is the best fit for your business can be tricky.
Before you begin your search, you need to be very clear about your HA/DR goals. What are your recovery time and recovery point objectives? What is your ideal availability percentage? Price goes up as your RTO and RPO gets shorter, and your hardware and software needs may feel the impact as well as.
Determine how granular you need to get. Put together a documented list of what you'd like to replicate, including applications, spooled files, and IFS objects you may wish to run on your backup system. Remember that the more you're moving over, the bigger your network bandwidth, communications lines, and backup machine need to be.
Determine whether a high availability solution is right for you.
Image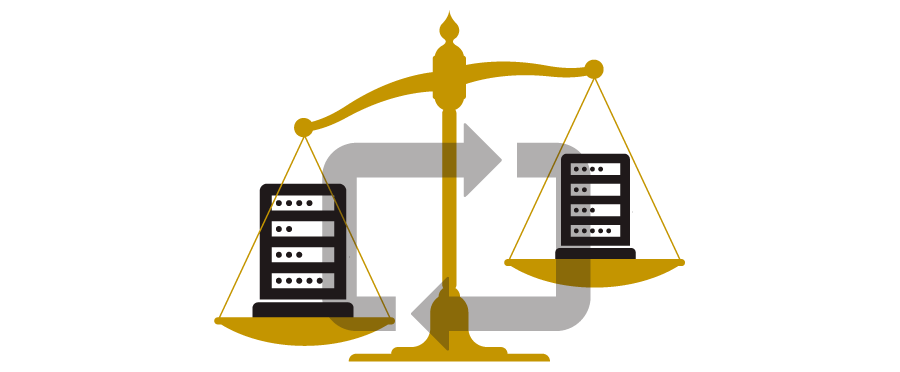 Text
When you enter the evaluation process, be sure you have a satisfactory answer to these six questions before taking the next step:
1. How can I justify a high availability solution?
New software offerings and hardware options are putting HA within reach for more people. Your justification should be proportional to the cost of your downtime and the total cost of ownership (TCO).
To determine the cost of downtime, estimate the average cost of planned and unplanned downtime to your business per hour. Then estimate how many hours of downtime you hope to avoid following implementation. Multiply these hours to reflect an acceptable ROI time period (3 years is standard) to find your maximum budget. Now, that doesn't mean you should pay this much for an HA solution, it just means that it doesn't make financial sense to pay more.
To determine your TCO, be sure to take into consideration the following expenses: software licenses for both production and backup systems, annual maintenance fees, additional hardware, additional communications bandwidth, additional administration costs, maintenance fees for additional license keys from application vendors, time and effort to test role swaps, and facility costs for the backup system if it is located remotely (recommended).
2. How much performance and bandwidth do I need?
There's a good chance you don't really need to process 300 million journal transactions per hour (JTPH) per library. Most small to midsize environments generate less than 10 million JTPH at peak times. Generally speaking, one megabit of communications bandwidth can transport one million JTPH when using remote journaling in asynchronous mode, so you don't want to overdo it, but you do want to keep some wiggle room.
Select a tool that won't drag down your production environment performance. Keep in mind that some application workloads are faster to apply than others. Some applications that create and remove a lot of little objects are taxing on most HA solutions. Be prepared to spend some time optimizing these environments.
3. What are the essential features I should look for?
Most software-based high availability solutions have a similar feature set. The important thing here is that the tool you choose must minimize ongoing administration. If an HA solution requires more than 30 minutes of attention per day, it may be too complicated.
The right HA solution also needs to make it easy to test and perform role swaps regularly, receive notification when new things appear on the system, compare data on the other system through audits and monitoring, and add objects to be replicated. Ideally, self-healing processes should occur automatically, so your team doesn't have to monitor the solution manually.
4. Should my HA solution support remote journaling?
Remote journaling is built into the DB2 for i database, available on all IBM i systems. In remote journaling, a local journal on production first captures images of changed data records and stores them in the sequence they occurred in a journal. Next, a remote journal on the backup system is attached to the local journal and it becomes a real-time copy of the local journal. Any journal entry captured in the local journal is instantly transported to the remote journal.
Many tests have shown that transporting data changes using the remote journaling method is highly efficient and reliable. It uses less overhead and transports data faster than the traditional technique of only using the local journal.
The advantage of local journal-based transport is that it's possible to implement more flexible filtering on production, which can further reduce communications bandwidth requirements and can be useful in some environments.
5. How quickly can I get through the initial trial and deployment?
Your trial experience is indicative of your ongoing use of the tool. Does it take minutes, hours, days, or even weeks to get up and running? With something as critical as high availability, you should be able to get set up in hours, not days. Look for a solution with a default configuration that provides a great foundation. Professional services from the vendor can also help you get up and running quickly.
How knowledgeable and responsive was the vendor support team during your evaluation period? Determining how long your business can go without access to certain data and applications can help you map this to the level of vendor support required for your specific environment.
6. Is the vendor investing in the solution with regular enhancements?
The only constant in IT is change. The most reputable vendors will be part of industry programs that offer advance information about upcoming operating system versions, releases, and technology refreshes so they can work ahead to provide HA solutions in or around new functionality and features that will later reach the user community.
As IBM releases new object types and enhancements to journaling, your vendor needs to be on top of these. Your vendor also needs to understand how high availability is impacted when new changes to current regulations hit the market and develop features that can help you pass annual audits.
Get Started
24/7 business demands 24/7 system and application availability. When you're ready to avoid downtime—be it planned or unplanned—Robot HA is the fastest, easiest, most affordable way to establish high availability at your organization.
REQUEST A DEMO