Consolidated compliance monitoring and reporting across Power servers

Simplify IBM i Report Generation
IBM i compliance reporting shouldn't be the most complex part of compliance. Simplify the task of generating reports across your iSeries systems. Compliance Monitor consolidates audit and security data from multiple systems into a single report, saving your shop time and money.
Meet Auditor Requirements
Give auditors the information they need without the expense or risk of developing homegrown reporting applications. With an easy-to-use web interface and flexible filters, you can define and display the data exactly as auditors require.
Improve System Health
Turn mounds of IBM i data into useful reports that help system administrators identify opportunities to improve system security with our compliance monitoring software.
We were able to get the product installed and up and running quickly, and we were able to start producing reports right away.
Gavin Inman, Interdivisional Database Administrator, Stryker Medical and Stryker Instruments
Amplify the Security Benefits of Your iSeries Compliance Efforts with Policy Minder
Image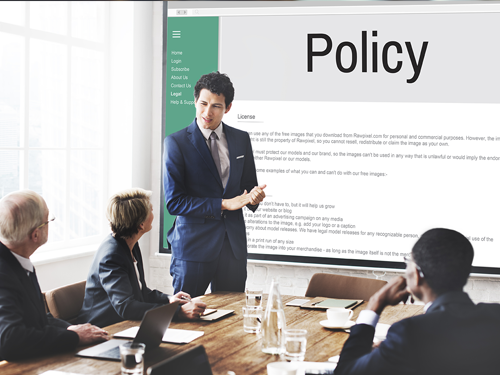 Meeting regulatory requirements can be overwhelming. Your IBM i servers contain hundreds of configuration settings, with applications containing dozens of libraries and thousands of objects. You need to dig into that data to evaluate system values, verify that security policies are being followed, and fix anything that's outside of iSeries compliance. If you're tackling this job manually, however, it can be difficult to know where to begin.
Along with the simplified audit reporting that Compliance Monitor provides, a complimentary solution called Policy Minder can help you define and enforce your corporate security policy. While Compliance Monitor provides the ability to report on system values and compare security data, Policy Minder can verify that your security policy is being followed. If items are found to be out of iSeries compliance, the built-in "FixIt" feature can remedy them automatically.
Explore Compliance Monitor Resources
Available Services for Compliance Monitor
Media
Image
Text
Consulting
When you're short on time or expertise, our consultants help get you up and running to make sure your project is done right.
Get Started
Simplify your audit reporting with Compliance Monitor. Schedule a software demo to see for yourself.
REQUEST A DEMO
Want to secure your IBM i?
In just 10 minutes, find out where your IBM i security currently stands with a free Fortra Security Scan. We'll evaluate your system's vulnerabilities and suggest steps you can take to protect your critical data. It's quick and easy, with no obligation to you.
Get a free Security Scan