Proactive MQ monitoring across the IBM i environment

Take Manual Tasks Off IT's List
Automated monitoring of bottlenecks, stuck messages, excessive queue depths, and other critical IBM MQ (WebSphere MQ, MQSeries) elements saves IT time, allowing experienced IT staff work on higher-priority projects.
Start Monitoring Right Away
You can install and deploy MQ Manager within your business in minutes. In addition, ready-to-use templates help you implement standard monitoring rules right away.
Get Mobile Dashboard Access
Manage your IBM MQ alerts on the go by pairing MQ Manager with Enterprise Console and taking advantage of free Apple and Android apps.
If There's a Problem, You'll Be the First to Know
You can rely on MQ Manager to proactively monitor the performance and availability of your IBM MQ application server and raise alerts whenever a threshold is breached. MQ Manager also has a grace period feature that acts as buffer when short-lived bottlenecks or exceptions would otherwise trigger an alert. The software continuously:
Monitors essential MQ processes
Proactively checks for impending problems
Triggers alarm notifications if problems are found
Image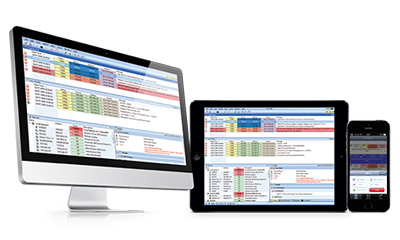 Explore MQ Manager Resources
Guarantee Your Data Delivery with Automatic MQ Monitoring
Proactively monitor all the critical elements of your MQ application server
Queues and queue managers
Get Started
Find out how MQ Manager helps you monitor the most crucial metrics of an IBM MQ environment. Learn more about MQ Manager in a live demo.
REQUEST A DEMO