Convert Your RPG Source Code to Modern Free Form Syntax
Text
RPG Toolbox  will modernize your RPG source code with the most up-to-date free form syntax available for your IBM i release. The conversions can be performed from IBM's RDi development environment, PDM or from SEU. The flexibility of the RPG Toolbox allows you to convert entire source members or just blocks of source code within a member.
With RPG Toolbox, developers can watch how the old source code is translated into the most modern syntax available, dramatically reducing their learning curve and accelerating development efforts.
Image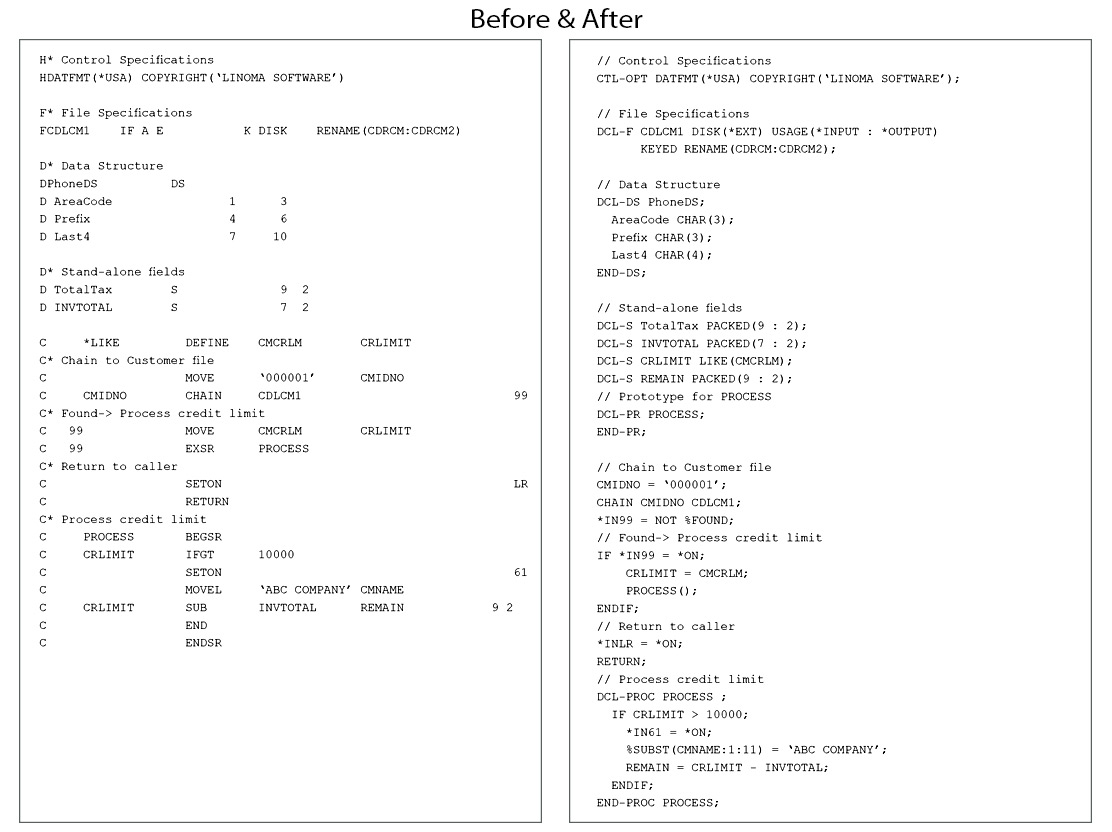 We successfully converted our entire banking application (over 13,000 RPG programs) using RPG Toolbox. RPG Toolbox addressed all our conversion requirements and is by far the most robust RPG conversion utility we tested. We recommend it to all our clients.
Darrell Priddy, Solutions Architect, Fiserv Inc.
6 Users to Put on Your Security Watch List
Media
Image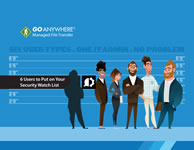 Text
Most IT teams have processes in place to deal with security threats like malware, spam emails, and brute-force attacks. But while these processes provide relief of mind and protection from external data breaches, it's not always outside hackers you have to worry about. Learn how you can take steps to improve your business processes and stop internal threats and weaknesses from becoming a serious security problem. 
Key Features

The RPG Conversion Wizard allows you to modernize your RPG source code with the most up-to-date syntax and style available for your IBM iOS release.

The Clean RPG Source (CLNRPG) command can remove unnecessary code from your programs. Declutter unused work fields, subroutines, prototypes, key lists, parameter lists, and more to make your programs more efficient.

RPG Toolbox includes two unique programming tools: SEU PLUS and RDi. SEU PLUS gives you access to 70+ new line commands and function keys, and the plugin for RDi helps modify and update your RPG source code.
Get Started
Find out how RPG Toolbox can help you improve the productivity of your software developers. Start your free trial today by creating an account in our GoAnywhere customer portal.
FREE TRIAL
Are you a current RPG Toolbox customer?
Current customers can download the latest version of the software in the GoAnywhere customer portal.
To do so, log in, navigate to "Product Downloads," and select product "RPG Toolbox."
DOWNLOAD LATEST VERSION