Why Traditional Data Access Tools Just Can't Cut It
Media
Image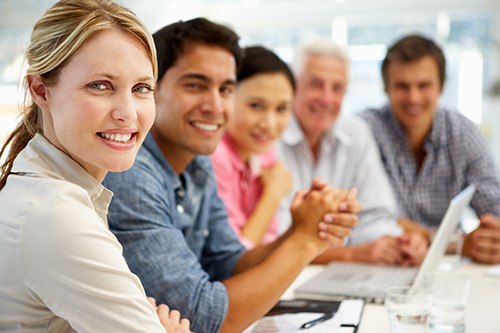 Text
Are you still using Query/400? Or are you manually writing and running queries in SQL or RPG? How's that really working out for you?
These methods of accessing IBM i data were great, once upon a time. But the times have changed.
The truth of the matter is that businesses today need more than just the same-old data access. Here's why.
So much depends on data.
IT needs to gather data from IBM i—and even remote databases—to understand business operations. Everyone else wants data to gain insight into trends and opportunities. But when it comes to accessing data on an enterprise-level, traditional methods are failing.
Query/400 can't keep up. And you have only so many programmers who are skilled in writing queries themselves. As a result, it's up to IT to use technical know-how to gather the data your organization wants.
The problem is, IT has a lot on their plates. They can't get to every request for data the minute it comes in. So they wind up being the bottleneck and everyone else winds up waiting.
Data access shouldn't be this difficult. It's time to take it to the next level with an enterprise data access solution.
Who Needs Enterprise Data Access?
Any organization that needs fast, easy access to IBM i data—without the constraints of traditional tools.
IT departments who need a complete data access toolkit to meet their growing needs.
Executives who need critical business data from IBM i and remote databases now.
Business users who are tired of waiting for data, instead of acting on it.
Get Data Faster with Enterprise Data Access Solutions
Make it easy for IT and everyone else to get data and turn it into usable business information.
Eliminate the IT Bottleneck
Boost productivity across your organization by empowering business users and executives with their own data access. You'll finally be able to alleviate the burden on IT and get key information into the hands of those who need it. All it takes is the right enterprise data access solution.
Give Flexible Options for Data Access
The traditional green screen is great for IT and technical users. But everyday business users struggle to understand it. They want data access in formats that make sense to them. You need flexible options for accessing data, including via a browser or a graphical user interface (GUI).
Take the Temperature of Your Business
Executives need data in order to take the temperature of the business. With an enterprise data access solution, data can be delivered in formats that make it easy for executives to spot trends and assess the status of your business.
Stop Depending on Programmers
Make it possible for the everyday user to develop and run queries—without waiting for a programmer to write a program. You'll get the information you need when you need it, without delays.
Ensure Accuracy with Integrated Data
Whether your data is on SQL Server, DB2, or other systems, use an enterprise data access solution to access it all from your IBM i. Plus when you integrate data across your company's databases, you will ensure the accuracy of your data.
Deliver Data Faster
Deliver data in in-demand PC formats faster than ever before. With the right enterprise data access solution, you can export data to flexible formats like Microsoft Excel in mere minutes. Now, your users can make real-time business decisions quickly.
An enterprise data access solution is so much more user friendly. I don't have to write RPG code to do what needs to be done. Plus, Fortra's GUI is much better than the old IBM Query/400 green screen.
Cameron Glenn, Senior Accounting Officer, MainSource Financial Group
Learn More About Enterprise Data Access
Sequel Data Access Makes It Easy
Text
Sequel Data Access delivers top-notch enterprise data access to users working on IBM i. With Sequel, it's easy for any type of user—IT, executive, or business—to access, analyze, and distribute data exactly the way they need it.