What Is IT Infrastructure Automation?
Media
Image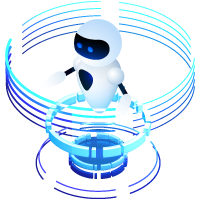 Text
Infrastructure automation is about replacing manual processes in increasingly complex IT environments. When it comes to hardware, software, operating systems, networking components, and document and data storage across on-premises, cloud, and hybrid IT environments, automation is crucial to maintaining uptime, keeping costs down, and ensuring access to the right data and information at the right time.
Identifying Opportunities for Infrastructure Automation
IT management gets complex, and IT infrastructure automation simplifies by replacing manual monitoring, optimization, data access, and other processes, allowing you to free IT team members from tedious but necessary tasks, like:
Identifying overprovisioning so you can reclaim servers, cloud instances, or virtual machines
Troubleshooting spikes in CPU, disk, or memory that degrade performance and cause downtime
Monitoring, filtering, escalating, and providing a consistent response to messages
Backing up the system or replicating objects in real time
Failing over to and running from a disaster recovery (DR) box during an emergency
Writing queries across multiple data sources and distributing reports to decision makers
Measuring network bandwidth or mapping all of your devices across your ever-changing IT environment
Routing paper documents throughout your organization or manually gathering data from forms and entering it into your ERP
Identifying Your IT Infrastructure Automation Needs
Media
Image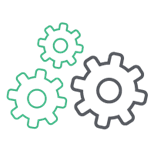 Text
It's getting harder for IT to keep up as complexity and risk of downtime increase. Virtualization and application modernization are impacting performance. Preserving historical knowledge of systems and processes gets more difficult as experienced staff exits and new employees take their place. And to top it all off, many tools intended to help are outdated, can't keep pace with growing business needs, are too expensive, or are difficult to use.
Infrastructure automation solutions exist to simplify and streamline IT processes. Monitoring solutions provide visibility into your networks, systems, and applications to mitigate risk and help with troubleshooting. HA/DR solutions preserve your irreplaceable business data and give you peace of mind that you'll be ready to recover when disaster strikes. Performance and cost optimization solutions ensure uptime without heavy lifting while helping you slim down IT costs. Business intelligence solutions deliver helpful data where it's needed. And document management solutions remove paper from processes to streamline document and data delivery.
IT Infrastructure Automation Solutions from Fortra
Fortra intends to simplify IT processes, and our infrastructure automation portfolio features best-in-class, intuitive solutions capable of supporting every IT environment, including IBM Power Systems running IBM i.
Image
Performance and Cost Optimization
Ensuring uptime and availability requires data and actionable steps. This and cost optimization are continuous, making solutions with automation baked in a necessity.