Manual processes are inefficient. And inefficiency is costly.
Text
The manufacturing and distribution industries have paper-laden, manual processes. Manual processes require more time, making your business less efficient than it could be. To improve your processes, you need to change the way that you handle manufacturing documents in order-to-ship, AP, and other processes.
Left Column
Order-to-Ship
Create quote. Capture order into system. Process order. Send orders to warehouse. There's a lot that goes into order processing and fulfillment. Manual processes add steps (capturing signature, scanning signed documents, rekeying data into your ERP system) that slow you down. Being slow means processing fewer orders, having fewer customers, and often generating less revenue.
Middle Column
Shipping
There are countless ways a document can get lost or slowed down in shipping processes. Not only are warehouses often separate from distribution centers, but confirming delivery and ensuring that the correct documentation exists with manual processes is a pain and leaves room for error. Documents are lost and orders are delayed, which does not make for happy customers.
Right Column
Accounts Payable & Accounts Receivable
Getting signatures and keeping documents moving is harder when processes are manual. When you need to pay a bill (without incurring late fees) or send an invoice to a customer, you can't afford to be slow. When you can't find an approver or a paper document gets lost, you can't pay the bill (much less receive early payment discounts) or get paid (much less provide top-notch customer service).
All Documents—And Their Storage System
Media
Image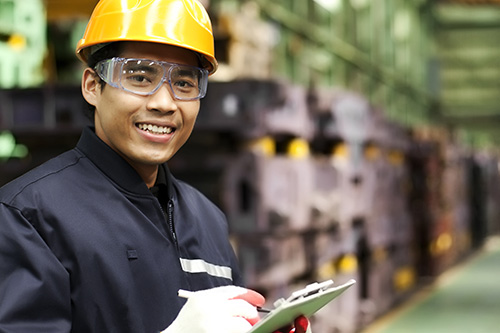 Text
Your documents may already be electronic, but if your processes are manual, you're still going to be behind.
You might think time-consuming processes when it comes to documents are just the status-quo for manufacturers and distributors. But your company can stay competitive, simplify processes, and improves efficiency by implementing a document management solution tailored to your needs.
See a Document Management Solution for Manufacturing and Distribution in Action
Schedule a personalized demo to see how Webdocs Document Management can bring together all the pieces in your business processes to save you time and money.
Stay Competitive with a Manufacturing Document Management Solution
Take the paper out of your processes. Find the right document management solution for your company. Then simplify the way you handle everyday tasks, so you can focus on manufacturing and distributing products—and make customers happy.
Lightning-Fast Order Processing
Create quotes and orders quickly and manage them digitally. Defining a workflow in your document management system will automate routing and ensure orders are processed as soon as they are received. Order processing just got a whole lot faster.
Ship Products Efficiently
Make your customers happier. The sooner your customer receives an order, the better. With a solution to manage your documents, you can simplify your shipping processes. It's easy and quick, whether you ship right from the warehouse or need to transmit an order to a distribution center. You can still print any documents you need, but they'll always be accessible from digital storage.
Dock Door Signing Made Easy
It's standard protocol for manufacturers and distributors to get customer signatures when delivering an order. With digital document management you can get that signature easily and save it into your system. If someone at your warehouse needs to confirm delivery, they can do so instantaneously.
Instant Document Approvals
Manual document approval takes way too long. Speed up your processes by allowing people to approve documents when they aren't at their desk. Keep documents from getting lost by routing electronically. And increase visibility into whether or not your documents have been approved. Get your valuable time back and still get the approvals that you need.
Simple Document Storage and Retrieval
Fortra makes document management simple. When all documents are stored in an electronic document management system, any document can be easily retrieved in one quick search. All of the stress and chaos of trying to manage paper documents disappears. Whether you need to prove compliance or just reference a document, we can help.
Sync All Your Business Systems
You undoubtedly have multiple business systems where you manage customer information. So it's essential that you don't have to waste time updating multiple systems. Whether you use an enterprise resource planning (ERP) or customer relationship management (CRM) system, Fortra will work with you to make sure all information is accessible from one spot.
With the old website, it might take 5–10 minutes to retrieve a document. Now, it's nearly instantaneous.
Rick Odegard, IT Technical Support Manager, Appvion
Go From Order to Fulfillment Faster Than Ever
Find out how manufacturing document management will help your business. In your free, personalized consultation, we'll discuss your processes for creating, managing, and approving documents.
SCHEDULE A CONSULTATION