Left Column
Image

Save hours of labor-intensive report creation and analysis
Middle Column
Image

Pass compliance audits with ease by giving auditors the information they need.
Right Column
Image

Harden system security by identifying out-of-compliance settings.
What is Compliance Reporting?
Text
Compliance reporting is the act of presenting information on a company's systems to prove that those systems comply with government regulations or industry standards.
Reporting Shouldn't Be the Most Complex Part of Compliance
Text
Complying with cybersecurity mandates like PCI DSS, SOX, or even your own internal security policy is difficult enough. But proving your system is compliant can be the most time consuming and difficult part of the process. Auditors will hound your team until they get the information they need—and failing an audit can cost your organization big time.
All banks are audited for security and compliance, and this software helps us maintain the level of security that auditors like to see. The audits include complete analysis of areas related to disaster recovery, business continuity programs, and documentation. We use Fortra software to survey those areas and highlight where we're at risk of falling out of compliance. The reports clearly illustrate to bank management where we stand and identify where we to we need to tighten things up."
Assistant Vice President and Computer Operations Manager, Bank of Stockton
Make Your Life Easier with Automated Reporting
Media
Image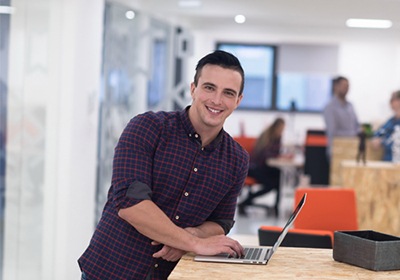 Text
Preparing the reports auditors and compliance officers require can take your IT team hours or even entire days. When you automate the reporting process, you eliminate the possibility of human error and your team can return to all the other critical tasks on their plates.
Automated compliance reporting also translates into greater control over cybersecurity. When creating compliance reports is fast and easy, you can report more frequently. This gives you the ability to identify security risks and out-of-compliance settings in a timely manner—before a problem occurs.
Whether you're required to comply with a security regulation, industry standard, or your organization's internal security policy, user-friendly compliance reporting is the difference between stressing over a compliance audit and approaching an audit with confidence.
Create the Reports Auditors Need in Less Time
Prove Your System is Compliant
Spend Less Time Generating and Reviewing Compliance Reports
Best Practices for Audit and Compliance Reporting for Power Systems Running IBM i
Sarbanes-Oxley, HIPAA, PCI, and GLBA have placed increased emphasis on the need to adequately secure critical data stored in IT systems.
Organizations around the world are implementing a tighter set of controls over the...
READ MORE
Compliance Assessment
Identify security risks on your IBM i that typically indicate out-of-compliance settings. You'll get an overview of the vulnerabilities on your system, and our security experts will help you understand how to address the problems.
ASSESS MY COMPLIANCE
Compare Compliance Reporting Solutions