Privileged user management for system administrators

Protect Sensitive IBM i Information
Giving too much system access to the wrong users can lead to catastrophic data corruption and loss. Limit the risk with privileged access management software. Powertech Authority Broker for IBM i protects corporate assets and audits user access in real time for maximum system security.
Control User Privileges
Security best practices recommend limiting the number of privileged user accounts, but having too many user profiles with special authorities is one of the most common security lapses uncovered in IBM i audits. Give users the access they need to do their jobs—without giving too much.
Capture IBM i User Activity
Maintain a record of everything a user does when they swap into a privileged profile. Using award-winning screen capture technology, Powertech Authority Broker for IBM i provides system administrators and IT leaders with an unparalleled view of user activity, helping to safeguard sensitive IBM i data.
Save Time and Resources
Developing user management tools in-house can be incredibly time-consuming. By comparison, implementing Powertech Authority Broker for IBM i is quick and easy, saving you time and internal resources.
Establishing security processes is an evolving, long-term balancing act. What we don't want to do is make something so secure that our employees can no longer do their jobs. Authority Broker has given us the power to grant a specific authority level for a specific job at a specific time, which was exactly what we were looking to do.
Jim McDaniels, Assistant Vice President and Computer Operations Manager, Bank of Stockton
Command Privilege Management with Powertech Command Security for IBM i
Image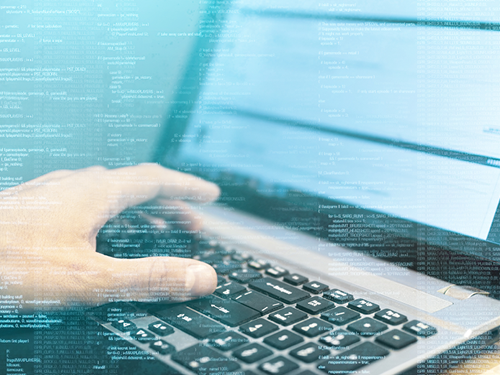 Nothing would happen on the IBM i without users executing commands, but a command-based system poses unique risks. While some commands are harmless if available to anyone with a user profile, others could cause significant damage or security issues if misused. Securing the system requires a solution that prevents users from performing tasks outside of their normal job responsibilities.
Just as Powertech Authority Broker for IBM i helps you manage user access and monitor user activity, Powertech Command Security for IBM i gives you the ability to monitor and restrict command usage. Allow or prevent commands from being executed based on the situation, and notify administrators when select commands are issued. Having control over certain commands helps administrators maintain a secure system and prevent inappropriate command usage.
Explore Powertech Authority Broker for IBM i Resources
Available Services for Powertech Authority Broker for IBM i
Consulting
When you're short on time or expertise, our consultants help get you up and running to make sure your project is done right.
Image
Get Started
Lessen the risk of data loss and corruption with privileged user management software. Find out how Powertech Authority Broker for IBM i can enhance your system security when you request a demo.
REQUEST A DEMO
Want to secure your IBM i?
In just 10 minutes, find out where your IBM i security currently stands with a free Fortra Security Scan. We'll evaluate your system's vulnerabilities and suggest steps you can take to protect your critical data. It's quick and easy, with no obligation to you.
Get a free Security Scan