Image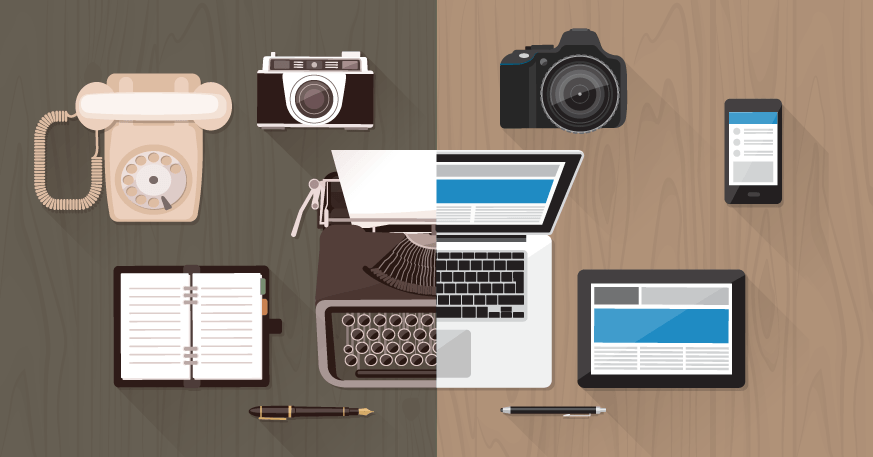 It's time to move on. Need an OmniForm replacement to modernize your data capture and forms management?
OmniForm used to be top-of-the-line. But that was over 20 years ago, when manual processes for scanning forms, rekeying data, and printing filled-out forms were the forms management norm.
A lot has changed since then. And OmniForm has passed its support expiration date—and so has Windows XP, the last operating system to support the software.
Today, organizations are looking for a solution that will help their forms management processes be more efficient. So, how do you go about replacing?
There are three key areas to consider when looking for a replacement.
1. Simplify Data Entry
OmniForm made an initial effort to streamline data entry by enabling an ODBC connection for pre-filling fields. However, there is still too much manual effort involved in the process.
For instance, you would need to set up an ODBC connection in order to take advantage of the pre-filling option. However, that connection doesn't integrate data across all of your business systems. So data might be updated on a form, but it still won't translate to the actual database where it is stored. The next time a form is pre-filled, the information might remain out of date.
On top of all that, ODBC data retrieval time is painfully slow. You might even be stuck waiting for ODBC to transfer the data just as long as you would have been re-keying the data.
Streamline Data Entry
Streamlining data entry is essential to making sure your fillable forms solution is efficient. One-way and two-way matching capabilities are an easy way to boost efficiency in your fillable forms.
The pre-filling option technically falls under the one-way matching category, but it's a highly manual process. Integrated forms can automatically pre-fill—without waiting for a slow ODBC retrieval.
And when the forms are integrated with your systems, the data can be verified to ensure complete accuracy. With two-way matching, the forms can update data back in your system if it changes. That way, you can ensure the data will be accurate the next time you need it.
Mobile-Enable Your Forms
Mobile-enabling is another way to boost efficiency. This is especially true for organizations who employ delivery drivers, field service workers, and salespeople who need to take orders on the go. And it's absolutely essential for the manufacturing and distribution industry.
Mobile forms are not an option with OmniForm. Employees on the go are left with no choice but to have the customer or vendor fill out a paper-based form. The form then needs to be scanned and the information needs to be rekeyed later. It's an inefficient process.
Mobile forms make your employees on the go more efficient, being able to capture key customer data and vendor data back into their systems automatically.
It's time to upgrade and make mobile forms a priority for your organization.
See an Omniform Replacement in Action
Text
2. Solve Your Whole Forms Management Problem
Truly successful forms management has two components: capturing data on fillable forms and using that data to drive other documents.
OmniForm creates barriers to successful forms management. There isn't an easy way to take the data captured and turn it into key business documents. You'd need another software application for that, and even then, the transfer of information would be tricky and manual.
From Input to Output
With the right solution, there is no need for manual data transfers or data entry. Data can be automatically captured into the back-end where it can be immediately used for document creation.
For instance, you might want to pull customer information from fillable form onto an invoice. With the right solution, you can easily pull data in and create that invoice quickly.
Plus, you'll be able to electronically and automatically output the invoice via email or FTP. You'll keep the entire forms management process digital from start to finish. And you'll save paper and, consequently, save money.
Manual work doesn't need to be a part of your forms management process any longer. A complete solution will automate a considerable amount of your processes.
3. Make Compliance and Records Retention Stress-Free
Maintaining compliance and retaining forms and documents is a must at any organization, especially with new regulations for privacy and data security like GDPR being put in place. But the work that goes into retaining forms and documents doesn't need to be manual or difficult.
In the past it was up to the organization utilizing the tool to implement a manual process in order to retain forms for compliance purposes. That taxes your employees, and manual retention processes can be difficult to enforce.
As a result, organizations who depend on OmniForm are often stressed out when it comes to compliance and retention.
There are two key components to stress-free compliance and retention: automatic archiving and versioning.
Automatic archiving is necessary to ensure that your forms are retained for future use.
Versioning ensures that you have every version of a form at your disposal should you need it in your quest to prove compliance.
When both automatic archiving and versioning are in place, there's no need for you to worry about forms retention. Cue stress relief.
Change the game with web-based fillable forms.
It's time to face the facts that OmniForm fillable forms are no longer supported. There has never been a better time to move on, and there are way better tools to choose from.
Your forms game is about to change entirely with:
Fast and easy data entry
Complete forms management, from input to output
Stress-free compliance and retention
Efficient processes
And so much more
Ready to replace OmniForm Fillable Forms?
Choose a data capture and forms management solution that makes your processes a breeze. With Webdocs Forms Management, you can capture data on fillable forms and manage them efficiently. See it for yourself.
REQUEST A DEMO