Route electronic forms, automatically deliver reports, and manage output
Text
Never be constrained by document format or delivery method again. With electronic document creation and delivery from Webdocs Creation & Delivery, get secure document delivery, simplify form generation, and speed up workflows to boost productivity.
Key Features
It's time to modernize forms creation and delivery, and our guide can help you get started.
GET THE GUIDE
Automated Document Creation
Text
Image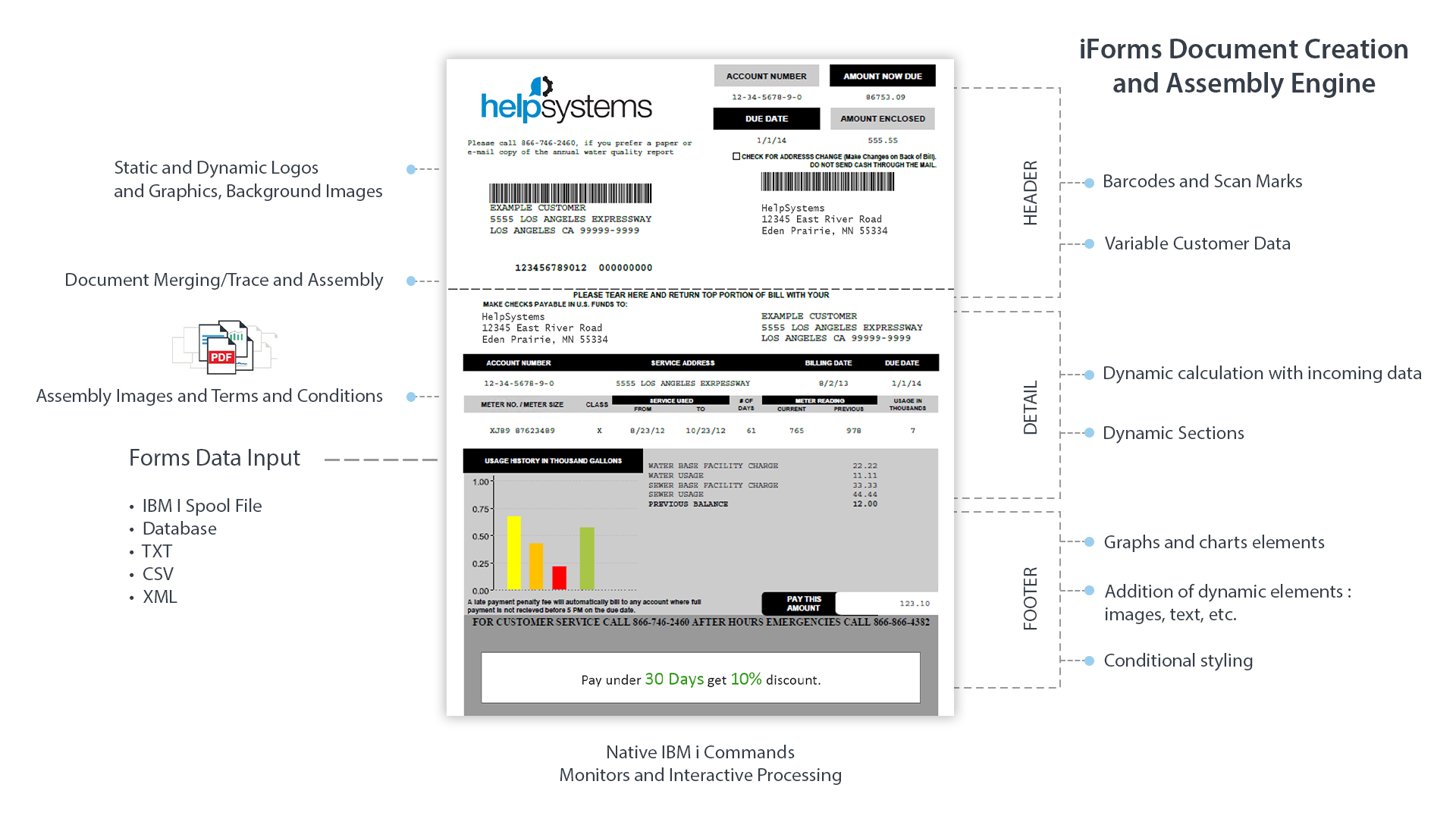 On IBM i? Webdocs Creation & Delivery Checks All the Boxes
No more manual effort when it comes to using your IBM i data to create reports and forms.
Monitor IBM i output queues, Windows applications, SharePoint, ERP systems, and more—automatically
Generate reports with data from IBM i, other platforms, any database, spool files, text files, or XML data.
Burst, split, and convert reports into any PC format (or multiple formats)
Set up rules for digital report delivery to the right recipients
See how you can use your IBM i data for reports and forms without printing, keying data, or adding a bunch of steps to your processes.
REQUEST A DEMO
Got Spool Files? No Problem.
Left Column
Create PC documents
Use IBM i data to create any type of PC document—from statements to customer letters to invoices and beyond. Plus, there's no need for you to manually enter data—let Webdocs take care of that for you.
Middle Column
Convert and transfer IBM i spool files
Send your IBM i spool files directly to PCs and FTP servers with Webdocs. You can even schedule commands, run them interactively, or embed them in CL, RPG, or COBOL programs. Plus, there's no need for 5250 screen scraping.
Right Column
Conduct stress-free mail merges
Pull information directly from your IBM i databases into Microsoft Word for speedy mail merges. You'll save time and be able to focus on more important tasks than routine mail merges.
The software gives the IT department a way to make processes more efficient. If we didn't have this tool, we'd be doing a lot of stuff manually. Fortra came up to bat and hit a home run.
MJ, IT Manager, Major Steel Supplier
Get Started
See how Webdocs Creation & Delivery helps you increase efficiency, create professional forms and reports, and deliver important reports to the right people. Get started with a free personalized demonstration.
REQUEST A DEMO