Centralize and automate IBM i backups and disaster recovery

Centralized Backup Management
Manage backups from a centralized control center - easily manage backup scheduling, share volumes in and inventory volumes across multiple instances of IBM i.
Easy Restoration, Whatever Was Lost
Whether a single object or the entire system needs to be restored, bring back IBM i data accurately and efficiently, with minimal downtime.
No More Manual Backups
Take the backbreaking manual labor out of your data backups with trusted backup management software. Safe, reliable, thorough, and automated backups can be run unattended, saving you time.
Satisfy Auditor Requirements
Don't be caught by surprise when auditors need a documented disaster recovery plan— with this backup reporting software, you'll have it at your fingertips, ready to go.
Missing Something? You'll Find It in No Time
If every employee were perfect, never made mistakes, and could predict the future, you'd never need an object archive. Since this isn't the case, the object archive in Robot Save allows you to recover in scenarios such as when:
A new batch update program ruins a file
A user accidentally deleted a vital file
A disk drive crashes and important data is lost
A file in a directory on a Domino server is deleted accidentally
Something corrupted an IFS directory
An object is logically damaged after a power failure
Domino mail needs to be restored
The audit and restoration reports generated by Robot Save make yearly audits go more smoothly. We can simply generate a report and say, 'here is our backup plan'.
Larry Rude, IT Director, Campbell Hausfeld
Strengthen Your Disaster Recovery Plan
Media
Image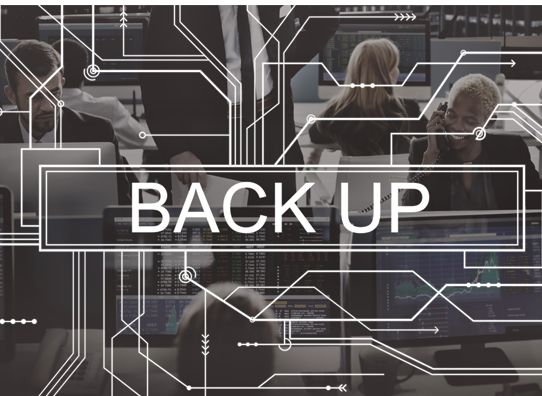 Text
Incremental backups are still essential—and are even required by law in some cases—but data replication is also a component of most security reviews. Business data and applications are continually subject to new and diverse compliance requirements. Failure to ensure that data is available and recoverable can lead to fines, penalties, loss of trust, and even imprisonment.
Combining Robot Save with the Robot HA high availability solution for IBM i helps you ensure that data is there whenever you—or your customers—need it. Your backup solution automates your daily, weekly, and monthly saves and your high availability solution allows you to recover quickly so you can meet your recovery point objective (RPO) and recovery time objective (RTO) mandates.
Get Started
Trustworthy, automated IBM i data backup software makes restoration fast and secure in disaster situations. See how our software can simplify your backup and recovery.
REQUEST A DEMO