Image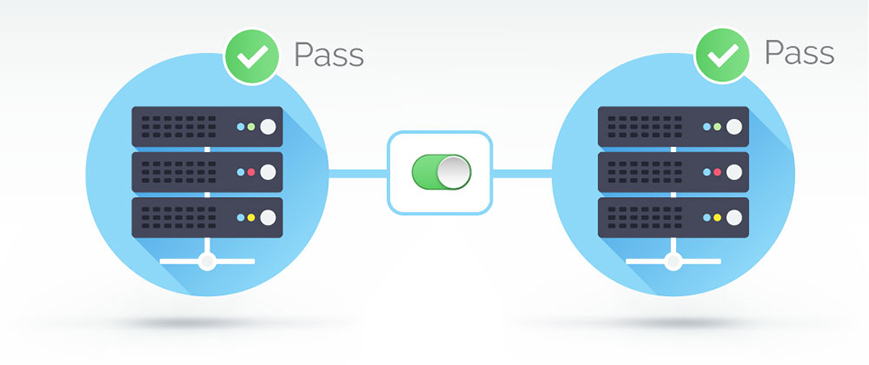 There are many different uses for IBM i data replication software. If you're planning to use yours for high availability after a disaster, you're probably familiar with the fear that your source and target system may not be identical.
What you'd really like is peace of mind, a way to confirm that your source and target systems are ready to swap roles at any moment. But you haven't had good visibility in the past. You're not 100% confident that your database and the surrounding applications are intact on your secondary system, not to mention system objects such as user profiles, authorization lists, and configuration objects.
The best way to know for sure is to test. And the best way to test is regularly and automatically.
Swap Audits in Robot HA
Before you can role swap, someone—or some process—needs to make sure your business data and system setup on both source and target systems is in sync and ready for the swap.
Enter the Swap Audit feature in Robot HA, which allows you to manually trigger a role swap audit or set up audits to run at regular intervals. You can configure the Swap Audit to examine the objects that are most important to your data center. And Robot HA can even help you automatically recover some of the issues the audit may reveal.
Best of all, you can see at a glance whether your systems passed or failed and immediately receive notification of your audit results. Ah, there's that peace of mind we were looking for.
Select Your Audit Steps
To dig a little deeper, the Swap Audit automates those behind-the-scenes processes that ensure Robot HA is ready to allow your target system to take over for production at any time. The audits themselves are background tasks that run automatically, as shown in figure 1, without being intrusive to the system.
Image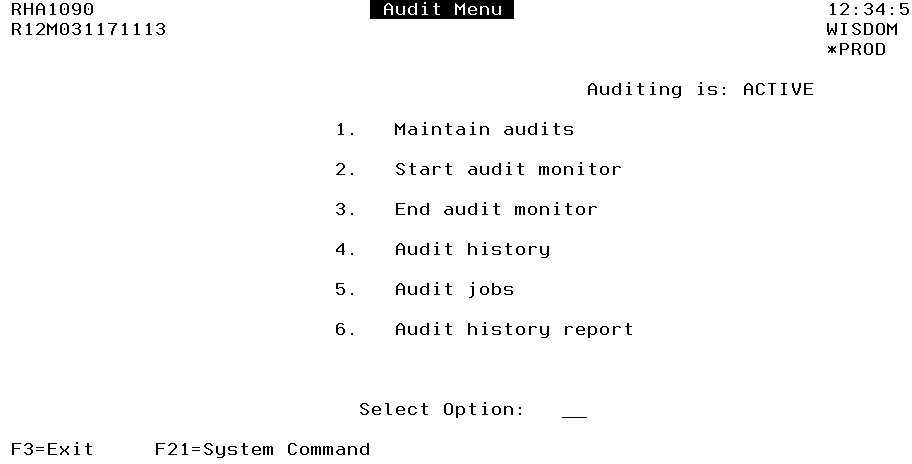 Figure 1: Audit Menu in Robot HA showing that automatic auditing is active.
When all's said and done, the Swap Audit provides an automated process, that documents when something is being improperly replicated, and creates notification for each of the 18+ steps that it verifies, including confirmation that your:
Rules are properly replicated
Libraries are in sync
IFS sync is good
Profiles are properly replicated
Startup programs are correct
Configuration objects are properly replicated
Figure 2 shows how you can set up a definition to stop, recover, and/or notify from the audit if libraries are out of sync, for example.
Image
Figure 2: Robot HA sends notification when libraries are out of sync.
In addition to your business-critical system objects, the Swap Audit also looks at some basic things like whether you are current on your software levels of Robot HA on both the target and source or whether you have the source and target servers in the proper roles of production and backup, respectively.
It also looks for any undefined libraries—so that you can quickly add them to your role swap plans—and checks for items like release levels of our software to make sure source and target are running similar levels, as shown in figure 3.
Image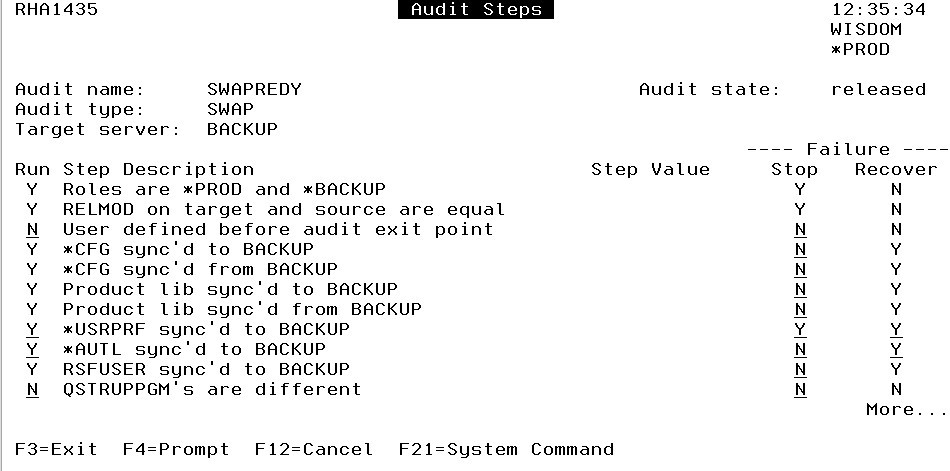 Figure 3: You decide which audit steps Robot HA should run.
Receive Automated Notification
In today's business climate, you don't have the time or resources for someone to constantly verify that your source and target systems are ready for role swap. The Swap Audit in Robot HA makes it easy to stay in sync and remediate the potential roadblocks to a successful swap.
You also don't have time to babysit your data replication solution. You barely have time to manage the exceptions that bubble to the top as it is. Robot HA makes that easy, too, by providing notification for audit items that don't meet your desired settings. It can escalate issues via QSYSOPR, SMTP email, Robot Network, or Robot Alert.
Don't Be Afraid to Test
We sincerely hope that you never have to deal with a real disaster, but that doesn't mean you have a free pass to skip your role swap tests. We strongly recommend that you test switching your two systems—so that source becomes target and target becomes source—at least once each year.
We know that you mean to test your role swaps, but if you have no confidence in the process and if an annual test takes too much planning or manual effort, it'll never happen.
Not only is Robot HA easy to set up, but the Swap Audit has made it even easier to role swap. Robot HA provides the automation and notification you need, so that you are not caught with your company data being exposed to the unexpected failure. Plus, that sweet, sweet peace of mind.
Get Started
24/7 business demands 24/7 system and application availability. When you're ready to avoid downtime—be it planned or unplanned—Robot HA is the fastest, easiest, most affordable way to establish high availability at your organization.
REQUEST A DEMO