Image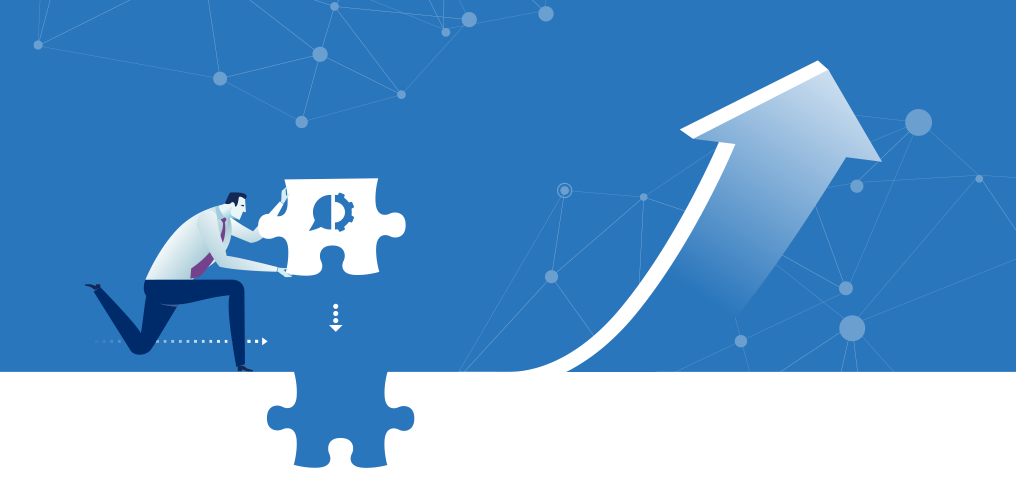 Last summer, IBM joined forces with Fortra to deliver better solutions for high availability, backup and recovery, and developer tools. This partnership allows for accelerated development on great IBM technologies, including PowerHA for IBM i, BRMS for IBM i, and Rational Developer for i (RDi).
Today, we are focusing on PowerHA and what it means for SAP on IBM i users.
How does this partnership work?
Fortra has a team of resources dedicated to PowerHA for IBM i so that we can keep pace with market demands and provide any fixes to the software. Our team includes some well-known IBM experts in disaster recovery and planning—Debbie Saugen, for example—who provide insight and product strategy for the PowerHA technology. IBM's product offering manager, Steve Finnes, has also been working with the Fortra development team to establish the roadmap.
PowerHA for IBM i continues to be an IBM product, sold by IBM and its business partners. IBM covers level 1 and level 2 support, while Fortra provides level 3 support and future development on the product.
IBM and Fortra still depend on IBM Labs Services and third-party partners to help customers implement this technology, whether for SAP or other IBM i-based business applications. Both IBM and Fortra are excited about the partnership, which shows ongoing dedication and expertise on this critical platform.
What is PowerHA?
PowerHA is a hardware-based data replication solution that uses independent auxiliary storage pools (IASPs) to isolate your data and then replicate it—byte by byte—from one IASP to another IASP that is attached to another IBM i server.
Many SAP users have already realized that PowerHA is the perfect solution for providing replication of the various environment configurations of SAP on IBM i.
For example, your SAP environment might split application and configuration from database. This is not a problem for PowerHA since it only requires that you to install the database, directories, and configuration objects into an IASP. 
When you first load your SAP environment, you will want to create an IASP first on the IBM i server. This creates disk units dedicated to your SAP application and its data. PowerHA then sees your IASP in its cluster create software, which you access with WRKCLU commands or through IBM i Access.
Note: You must have the licensed program for PowerHA installed and it is 5770-HAS IBM PowerHA SystemMirror for i. Find more tips on how to configure PowerHA with SAP here.
How does data replication work with PowerHA?
You still have a target and source system to work with when using PowerHA, though it differs from software-based or logical replication. Software-based replication uses remote journaling to replicate your data. Hardware-based replication takes down the target system's IASP until you perform a switch to the target server, which means that the target partition's IASP is not available while replication is occurring. Learn more about how hardware replication is different from software replication here.
All data and programs in the IASP are automatically replicated, so the good news is that you won't miss data just because someone forgot to define a library or directory to the software. Replication with PowerHA is all or nothing—and it's automatic. This makes your life easier because you don't have to monitor the environment as often and you don't have that fear that you missed a rule.
Your role swaps are easier, too. Simply use the command WRKCLU or Navigator for i to switch the IASP. The target server then varies on the IASP. Once the IASP is up, the workload moves to the target server. However, you still need to switch the network and make sure that the appropriate background processes—like subsystems and server jobs—are running.
What do the experts recommend?
PowerHA works with both internal or external disk, like storage area networks (SAN). We recommend that you configure SAN to handle your PowerHA environment. It provides greater flexibility for virtualization and backups, better performance, and makes your environment virtual for movement options like live partition mobility (LPM).
If you choose internal disk, you will see limitations on how much disk space can be replicated with PowerHA. There is no physical limitation, but performance and length of synchronizing environments can cause issues. Most experts say that four terabytes or less is the rule of thumb. 
If you use Global Mirror with a SAN, you can have greater distances between your production and target server and much more than four terabytes. At the very least, we recommend that you position your data centers on separate power grids and in regions that will not be impacted by the same natural disaster. Some of our customers are replicating across continents using PowerHA. Global Mirror will work with DS8000 or Storwize V7000/V500 SANs from IBM.
Where can I learn more about PowerHA?
Following IBM's recent POWER9 announcement, experts from IBM and Fortra hosted a webinar introducing the new technology, especially as it relates to PowerHA hardware replication and storage area networks. That recording is available here.
PowerHA is proven technology that can simplify replication for your complex SAP on IBM i environment. So, if high availability is on your IT roadmap, PowerHA is certainly worth a look!
Which HA solution is right for your SAP on IBM i environment?
Whether your organization has a solid business continuity foundation or is in the early stages of addressing gaps in your backup strategy, your disaster recovery concerns are unique. Our experts will work with you to evaluate your issues, prioritize corrective measures, and help you understand your full range of options.
CONTACT OUR SERVICES TEAM