Media
Image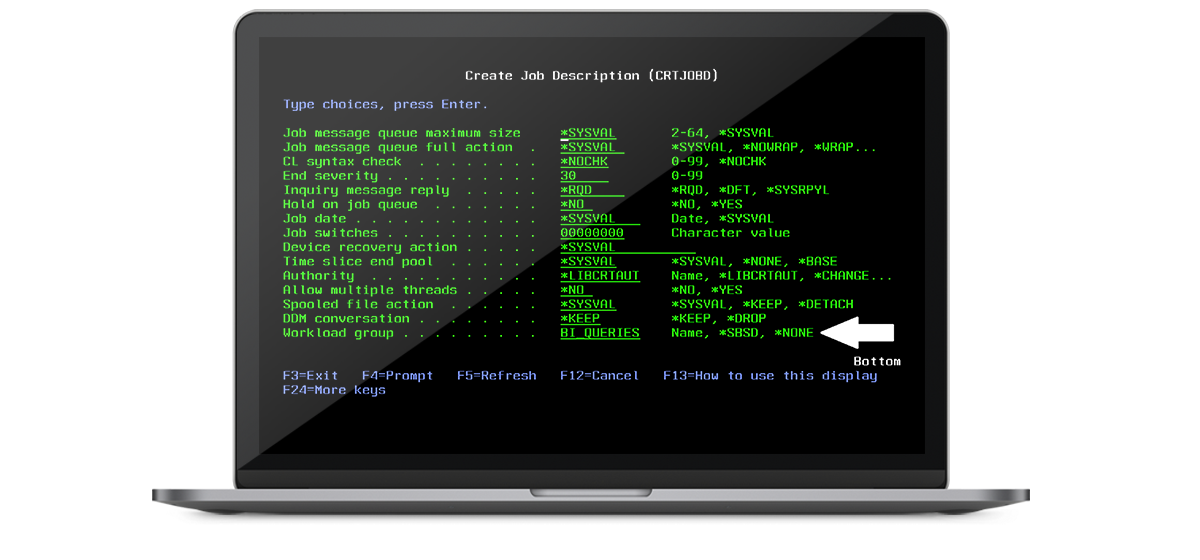 Text
Did you know? IBM i Workload Groups are a powerful yet under-utilized feature of the operating system that have been made more flexible with IBM i 7.4 (V7R4).
What Are IBM i Workload Groups?
Announced in 2010 along with IBM i 7.1 (V7R1), Workload Groups were designed to allow you to restrict the number of processor cores that specific workloads consume. By doing so, workload prioritization becomes much more granular, allowing you to ensure that resource-hungry, lower-priority processes don't reduce the processing power available from important workloads. To some degree, you can achieve a similar result by using separate subsystems and memory pools, but Workload Groups allow you to control CPU resources, too.
How Do IBM i Workload Groups Work?
Use the Add Workload Group ADDWLCGRP command before naming your workload and the maximum number of processors that this group is allowed to use. In Figure 1, we've limited the BI_QUERIES group to two processors.
Image
Figure 1: Adding an IBM i Workload Group
Next, we can define the use of this Workload Group at a subsystem level by using the Create Subsystem CRTSBSD (Figure 2) or by using the Change Subsystem CHGSBSD command.
Image
Figure 2: Defining a subsystem to use an IBM i Workload Group
Workload Groups in IBM i 7.4
IBM i 7.4 ships with the ability to pinpoint and control workloads even further by defining the desired Workload Group in the Job Description (Figure 3). In theory, this allows you to run multiple Workload Groups within the same subsystem.
Image
Figure 3: Defining a Job Description to use an IBM i Workload Group
Want to know more about IBM i 7.4? Here are a few additional resources to help get you started:
Planning an upgrade to IBM i 7.4?
It's more work to plan an upgrade than to make the upgrade itself. Darren Anderson and IBM Champion Tom Huntington help you discover what you need to upgrade to IBM i 7.4 in this recorded webinar.
WATCH THE WEBINAR