PRODUCT SUMMARY
View alerts generated on IBM i, AIX/VIOS, Linux, and Windows servers on a single, modern, centralized, graphical console. Plus, use Enterprise Console to receive SNMP traps from devices and software—both Fortra software and tools from other vendors.
Simplify Enterprise Management
Enterprise Console provides a real-time focal point for your IT infrastructure monitoring regardless of host operating system or geographical location.
Enterprise Console clients make it possible for help desk agents, systems administrators, management teams, and anyone who needs visibility into monitoring metrics to have their own specific view. Each can tailor their view based on their roles and responsibilities, providing a consistent view across your entire enterprise.
Image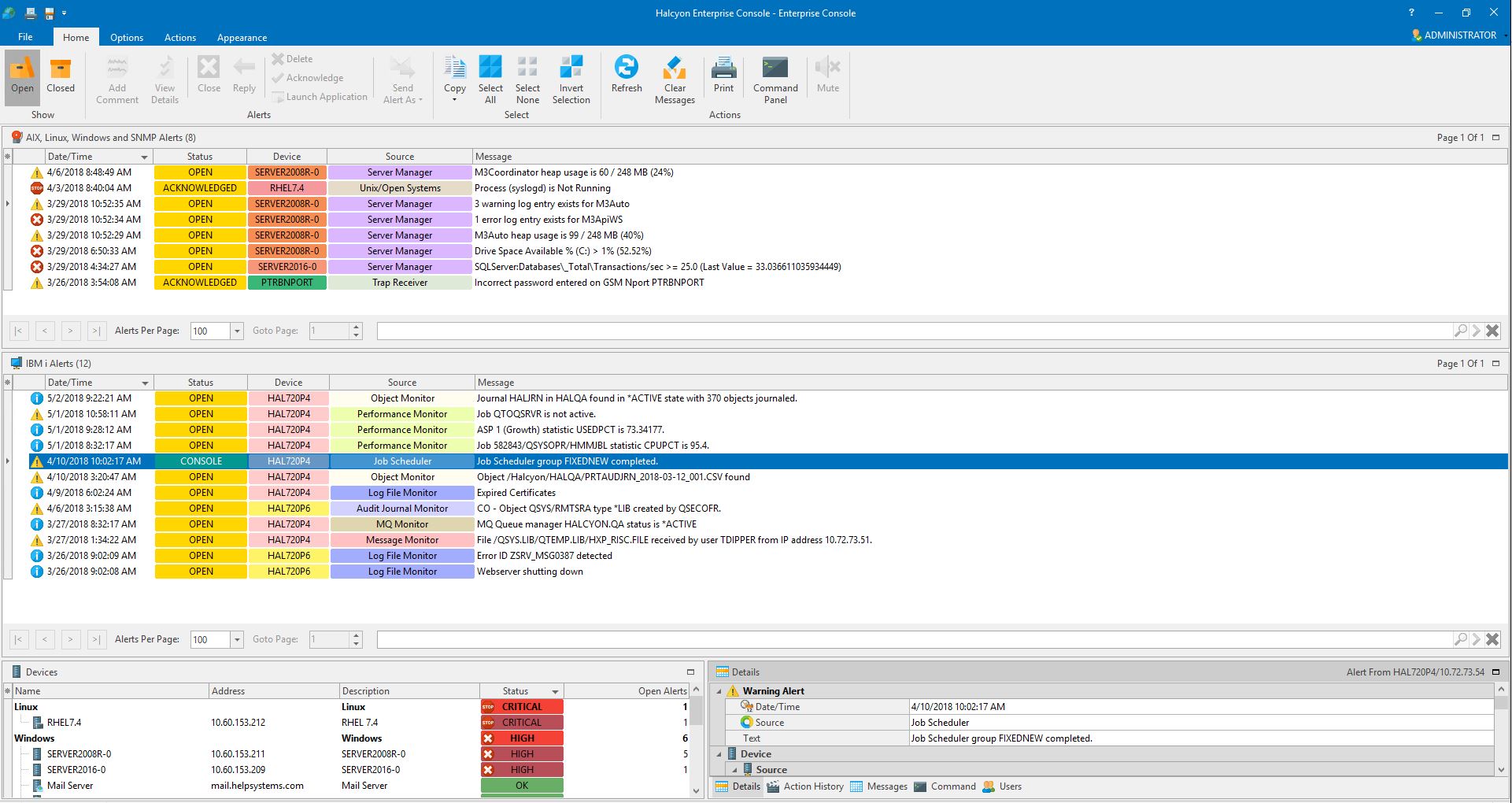 Text
Integration
Simply turn on supported Fortra products to view messages, alerts, and important event notifications for multiple platforms from right within Enterprise Console's single dashboard.
Through simple customization, Enterprise Console can also integrate with your help desk application to automatically raise tickets for any conditions you decide are critical to application availability.
Media
Image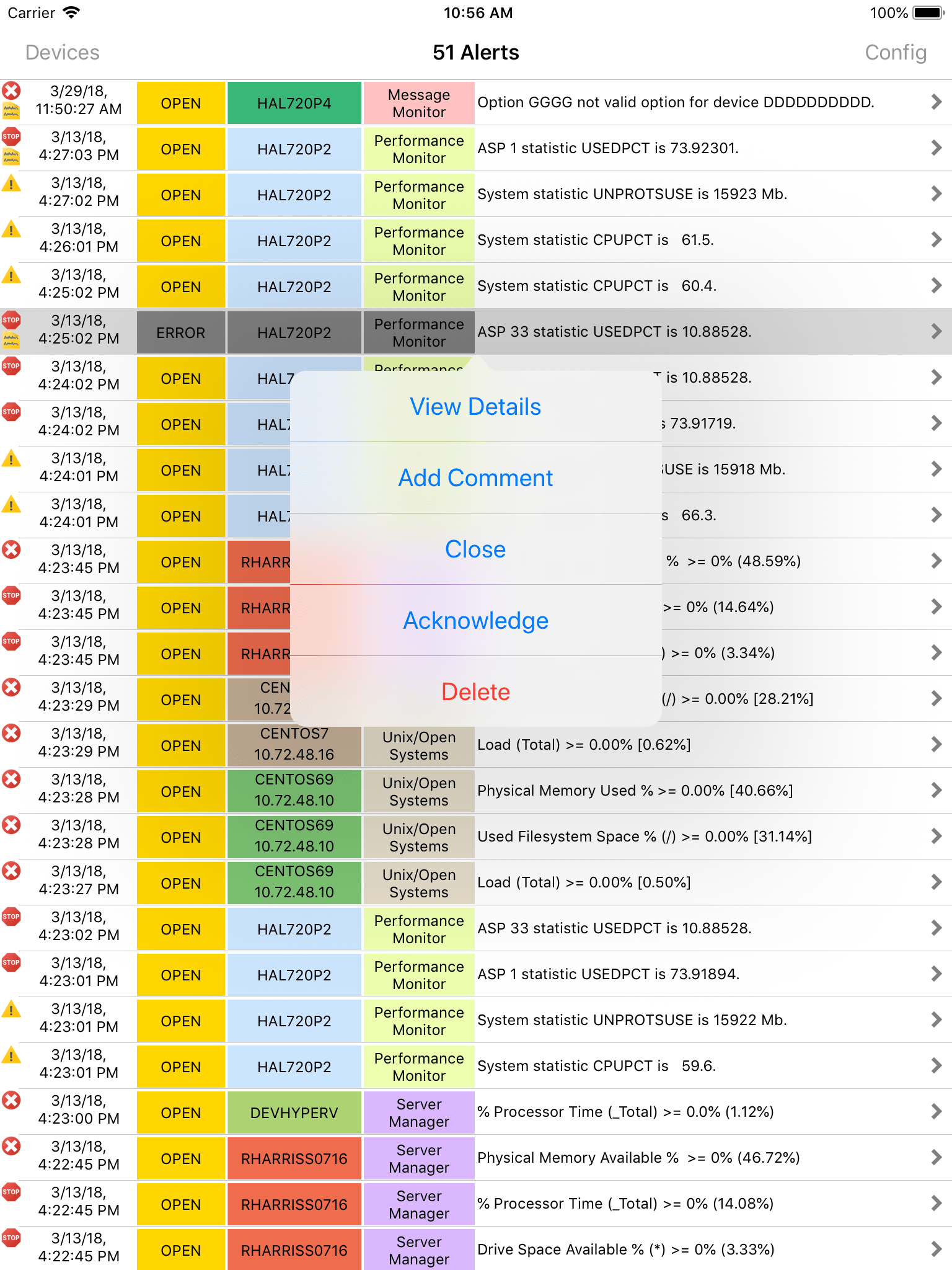 Text
Alert Prioritization
Identifying critical alerts is quick and easy thanks to Enterprise Console's clever alert categorization features. Along with flexible alert escalation routines, you can optionally send emails and SMS text messages if/when high-impacting alerts have been outstanding for an unacceptable amount of time.
Mobile Apps
The Enterprise Console mobile app for Apple and Android devices allows you to close, acknowledge, or forward alerts while on the go. This makes it quick and convenient for you to manage your whole IT infrastructure at any time and place.
Let's Get Started
Visit us online to arrange your demo and see Enterprise Console in action.