Left Column
Image

Establish business continuity quickly after unplanned outages or disasters.
Middle Column
Image

Maximize uptime during planned maintenance activities.
Right Column
Image

Refine data replication decisions to meet your specific needs.
The Dangers of Disaster Recovery without High Availability
Media
Image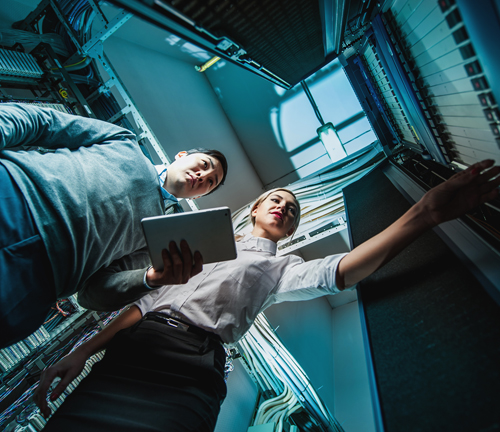 Text
For IT to consider a system, service, or application highly available, it must be available at least 99.99 percent of the time (ITIC). That means that your team is only allowed one minute of downtime per week. How long does it take to upgrade your business-critical applications or run nightly backups? If disaster strikes, how quickly could you get your business up and running again, if at all?
IBM i is a reliable platform, but reliability is not the same as availability, and the cost of downtime varies for each business. The most conservative estimates place the loss of data and productivity during application downtime alone at $100,000 per hour, not including lost business, damage to your reputation, or penalty fees.
Without an IBM i high availability solution in place, your business could be in danger of losing too much irreplaceable data—or being completely unable to recover after a disaster.
If you rely solely on nightly tape backups for your disaster recovery plan, you stand to lose up to 24 hours of data in between backups, plus the time it takes to recover the backup—but can you afford to? Imagine losing that data and extending that downtime during your busy season!
For better business continuity management, an IBM i high availability solution helps you hold to your recovery time objective (RTO) and recovery point objective (RPO) services levels, so that business can continue without interruption.
What we like most about Fortra products is the complete trust we have in their accuracy and performance. The reliability is second to none.
Jim McDaniels, Assistant Vice President and Computer Operations Manager, Bank of Stockton
Why Organizations Need IBM i High Availability
Media
Image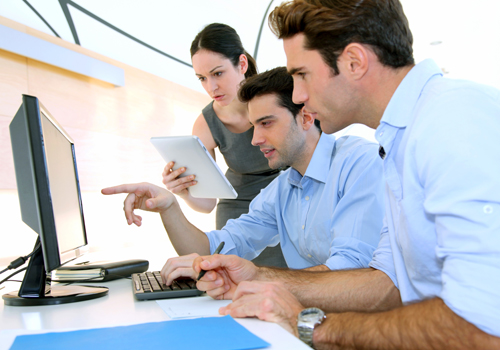 Text
What a high availability solution adds to a disaster recovery plan that backups alone cannot handle is real-time data replication from your production system to a hot backup system, usually at a remote location or in the cloud. The backup system is both online and contains a real-time copy of production data at all times.
You can switch from production to backup (a.k.a. role swap) after a disaster happens within minutes, which means business can continue quickly. Plus, the backup system can be used to run queries, nightly backups, and other planned maintenance activities to maximize uptime in production.
With planned downtime virtually eliminated and unplanned downtime reduced to just a few minutes per event, an IBM i high availability solution makes it possible for you to achieve 99.99 percent availability—and beyond.
Establish Business Continuity and Maximize Uptime
The Robot HA IBM i high availability solution available from Fortra makes it easy for you avoid planned and unplanned downtime in your production environment.
Remain available after a disaster
Access your business-critical applications and essential data within minutes of an unplanned outage so business can continue uninterrupted.
Propagate production data via replication
Whether it's one-to-many or many-to-one replication, consolidate data files or keep objects in sync across your network of IBM i servers.
Perform day-to-day activities on a secondary system
Keep production performance at optimum levels by running business intelligence queries, backups, and system upgrades on your secondary system.
Comply with data availability and recovery requirements
Avoid fines, penalties, and a damaged reputation by ensuring that data is there whenever you—or your customers—need it.
Robot HA Is Your Answer for IBM i High Availability
Robot HA is a software-based high availability solution for the IBM i operating system. Robot HA replicates the data and objects you choose in real time, across any distance, to your physical, virtual, or cloud-based backup server. It contains all the functionality you need without excessive complexity or cost.
LEARN MORE