Media
Image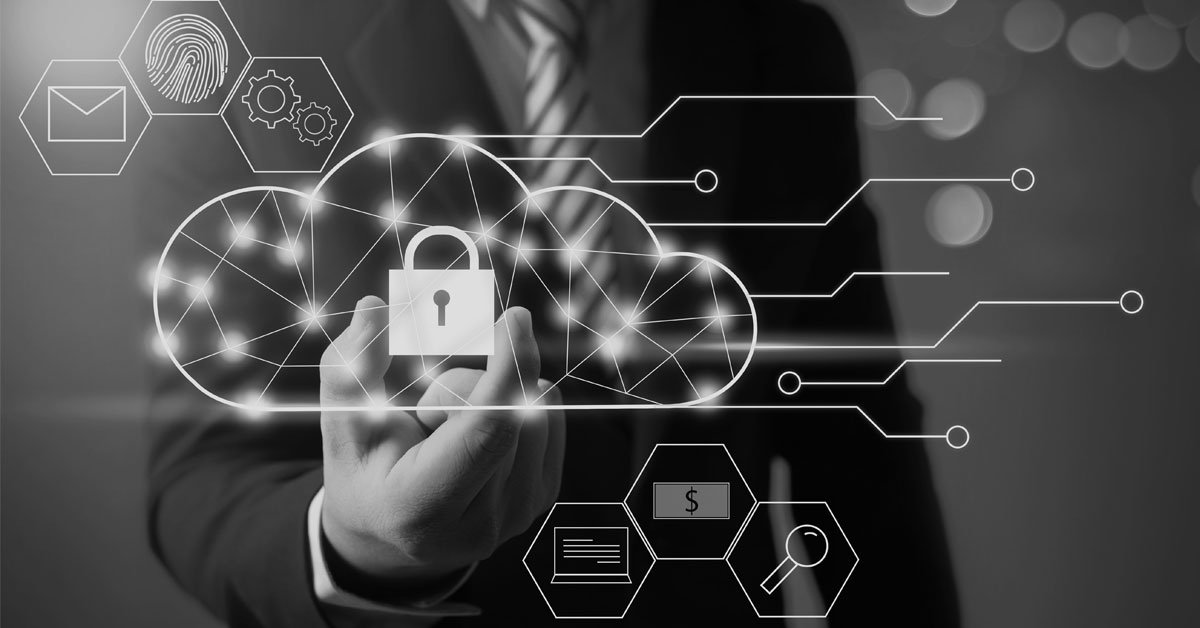 Text
Cloud computing has become a ubiquitous part of business today. Unfortunately, so have cloud-based attacks. As of this past July, targeted attacks on cloud infrastructure have nearly doubled since 2020. Locking down cloud-based assets has hence become top-of-mind in the security world.
However, securing data and other assets in the cloud encompasses so much more than securing the network every did; there's no perimeter, there are seemingly endless connections, and there is a definite lack of visibility (and linearity) within its architecture. Simply put, the game has changed. And the security knowledgebase has had to change along with it.
Here is what organizations need to know about securing resources in the cloud, and how Fortra solutions can help you do so.
What Exactly Is Cloud Security?
Since the cloud is a place where you can manipulate data on external hardware, cloud security is the plans, processes, and technologies that allow you to do so safely.
A solid enterprise cloud protection strategy will have the following components:
Precise levels of access. Encompassing IAM, the principle of least privilege, passwords at large, and the broad scope of user privileges, it is essential to control how much access a user has to assets in the cloud — especially because cloud architecture can make data, user identities, and digital footprints hard to track.
Robust encryption. When you store something in the cloud, it needs to be encrypted for safekeeping. That means plaintext becomes undecipherable and no chances are taken.
Security for data in transit. As data moves between cloud platforms, it needs to be just as protected by the workload, not the location. It's not enough to secure just your network's access points; the data itself must be protected, as the cloud can easily allow it to be moved anywhere.
Automation and experts. There are fundamental differences between securing the cloud and securing on-premises resources. These differences beget a learning curve, and it helps to have cloud security experts, especially at the early stages of the game, to help you automate key security policies and not make any fundamental errors.
The Cloud Maturity Model
Prior to advancing to your full-fledged cloud security strategy, it is important for organizations to consider where they fall within the cloud maturity model (CMM). This framework not only assesses your readiness to use cloud services but outlines the gaps preventing you from complete cloud security. Organizations considering AWS may prefer to use the AWS Cloud Adoption Framework (AWS CAF). Both the CMM and AWS CAF advise on timely investments in several key categories and provide a blueprint for wisely advancing towards full cloud security maturity.
Tools to Protect in the Cloud
Some market-ready solutions to tackle cloud security include:
Web application firewalls (WAFs): WAFs allow you to set custom boundaries for what you perceive to be a threat, taking in all traffic from application servers and guarding against cross-site scripting attacks, SQL injections, and more.
Access controls: Centralized cloud-based access management that allows for granular, custom-built control. Create flexible policies based on mandatory, discretionary, or role-based access models.
Encryption: By encrypting your data in transit, only those with the decryption key can see it. That drastically reduces the likelihood of man-in-the-middle attacks, as the data is jumbled and useless. Encrypt to protect data as it moves between cloud-based applications, or when it's stored on the cloud's network.
Backups: It's best not to risk all your eggs in one basket. Avail yourself of your cloud provider's backup solution and lean on at least one or two third-party extras to be safe.
Detection and response: This is one of the most key security capabilities in cloud protection today. The ability to automatically and autonomously respond to threats in the cloud is critical for keeping up with the sheer volume of cloud-based attacks SOCs now face daily. After all, 45% of breaches originate in the cloud.
Cloud Security Risks
Why the multi-layer defense strategy? Because those that do business in the cloud are likely to come across a plethora of threats.
First, encryption is a double-edged sword. The cloud's three service models (software, platform, infrastructure) each have their own way of dealing with it, and it can be tricky for your provider to ensure all your data stays safe in the model you've chosen.
Next, compliance requirements are still on an aggressive upward slope. What was compliant today may be insufficient tomorrow, and policies that are locked in place may have to change. Staying compliant in the cloud requires awareness, agility, and the ability to make broad, sweeping changes with simple button-pushes.
Poor security hygiene is always a risk, and refreshing cloud storage security protocols like passwords, MFA, and cryptographic keys is easy to miss. To prevent this, automating these tasks is recommended. And that's not even getting to the well-known threats: the same phishing, ransomware, supply-chain, DNS, SQL, and credential-based attacks that apply to any environment are even trickier to catch in the clouds interconnected domain.
How to Stay Safe While Migrating to the Cloud
Remember, a safe cloud setup is preceded by secure cloud migration.
Start early. It's best to come out of the gates swinging, having established your strategy and security scope at the onset. Flexible, comprehensive controls need to be baked into your cloud architecture; trying to implement them later (i.e., reengineering security) can make the process overwhelming and incomplete.
Next, start small. It's okay to go with gradual iterations to increase affordability. Not only can you make smaller investments every year or so (rather than all at once), you can better stay on top of visibility and measure security buys to scale with growth.
Lastly, make sure to leave any poor security habits behind. When scaling to the cloud, you want to audit your current security practices and start out right.
Cloud Security by Fortra
Fortra's Alert Logic Managed Detection and Response (MDR) team is here to help as you migrate to the cloud, work in the cloud, and scale in the cloud. And we're here to help you do it safely.
Alert Logic's cloud leadership provides unparalleled expertise and a cloud security platform that can take the burden off your team. Whether outsourcing or building your strategy in-house, we're here to advise, review, monitor, and automate your secure cloud journey.