Meet Your Document Needs
Media
Image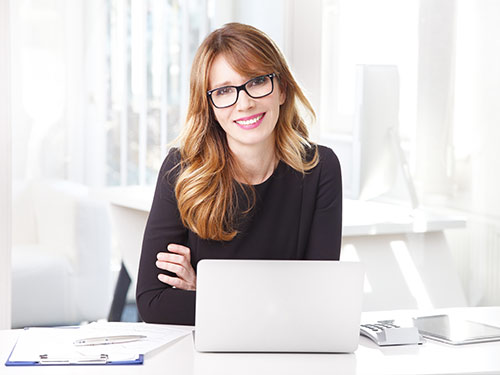 Text
Documents are a constant. Every business needs to capture, manage, and distribute documents—regardless of industry. Manual processes and paper documents are a hindrance to everyone, and that's a fact. Meeting your business needs today requires implementing a document management solution.
But not just any document management solution will do. You need one that works for your business, in your industry, and for your document needs. That's because every industry has unique documents and, often, unique document processes. And not every document management vendor will understand your industry.
At Fortra, document management is different. Your industry and your business needs are at the forefront of every conversation from the start. Our goal is always to make your business more efficient by digitizing documents and automating processes.
The software gives the IT department a way to make processes more efficient. If we didn't have this tool, we'd be doing a lot of stuff manually. Fortra came up to bat and hit a home run.
MJ, IT Manager, Major Steel Supplier
Document Management Solutions for Every Industry
Text
Fortra document management solutions work in any industry. Our experts will work with you to identify areas to improve your processes and which elements of document management will help you most.
Here are six common industries in need of document management today.
Left Column
Getting orders out of the warehouse and to the customer is vital in the manufacturing and distribution industry. But manual processes for taking, processing, packing, and shipping orders get in the way of timely delivery. Manufacturers and distributors need a way to streamline workflows and get orders out the door faster.
That's where a document management solution for manufacturing and distribution comes in.
Middle Column
Patients are at the heart of the healthcare industry—and must be at the heart of any document management solution for hospitals and clinics. Every day, patients come in and fill out registration forms, provide insurance information, and leave behind medical records. Hospitals and clinics are trusted to keep patient information confidential, per HIPAA.
That's where a document management solution for the healthcare industry comes in.
Right Column
When it comes to the education industry, managing documents efficiently is a must. Each year brings in new students and sends off old students—and that leads to a lot of paperwork. Faculty and staff need to be able to access, store, and retrieve files easily. Meanwhile, students (and parents) need to rest assured that their information is safe. Filing cabinets and network folders can't provide that.
That's where a document management solution for the education industry comes in.
Left Column
Document security is paramount in the government industry. But paper poses a risk to document security, and that's a fact. Governmental organizations need a way to digitize documents and manage them securely. They also need to do it at the right price—taxpayers are counting on them to keep the budget on track.
That's where a document management solution for the government industry comes in.
Middle Column
Customers are at the crux of the hospitality and gaming industry. But customers don't want to spend their time waiting to sign paper receipts and check-in documents. Hotels and casinos thus need a way to manage documents and capture signatures digitally—and keep their customers happy.
That's where a document management solution for the hospitality and gaming industry comes in. 
Right Column
Keeping customers happy is central to the maintenance and repair industries. Technicians spend their days visiting customers and making sure their products are up to snuff. Typical visits often require customers to fill out forms or sign paperwork—but that can lead to data entry back at the office. Organizations that deliver maintenance and repair need a way to sync data and signatures on the go.
That's where a document management solution for maintenance and repair comes in.
Get Started the Right Way
Let's talk about your documents and processes. We'll help you find the right solution to capture, manage, and distribute your key documents and keep up with industry requirements. 
SCHEDULE A CONSULTATION