Hands-free disk space analysis and monitoring

Spend Less Time and Money on Disk Space
You'll spend less time worrying about your disk space when your daily disk space monitoring is completely automated—and you'll spend less money over the long run by better managing your objects and files, so you don't purchase unnecessary, expensive extra disk.
Plan for the Future
Understanding current trends within your storage environment gives you greater visibility to predict your organization's disk space needs and plan for the future accordingly, thanks to the historical metrics visible in your disk space analyzer.
Improve System Performance
Regular monitoring for everything from active jobs to spooled files using flexible storage thresholds helps you stay on top of disk space at all times, not just when you're reaching capacity.
I can see the history of my data libraries, how big they are each month, how they change and fluctuate. At any point I can put that information into a nice graph if I want to see the size of library.
Charles Bertsch, Computer Operations Manager, Heartland Financial USA, Inc.
Audit Your IBM i Storage Lately?
Let's say you want to pass library name, journal name, and/or number of retention days to a program and have the system delete any journal receivers associated with that journal whether they have been saved or not. No problem! Robot Space automates IBM i storage audits like this. It helps you:
Clean up journals and journal receivers (JRN)
Predict reorganization of physical files (PF) for deleted records
Purge old save files (SAVF)
Purge old integrated file system (IFS) stream files
Identify duplicate library objects
Automate IBM i Storage Cleanup and Disk Space Remediation
Media
Image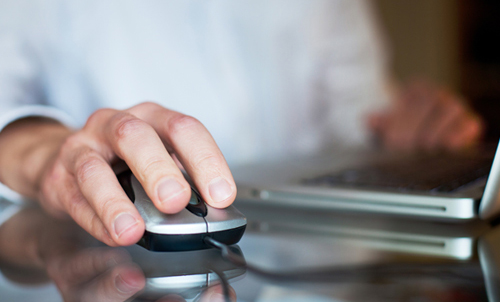 Text
How often do you manually delete outdated or redundant records? Save time, ensure reliability, and keep things running smoothly by scheduling regular system cleanup tasks.
Robot Space seamlessly interfaces with Robot Schedule, allowing you to schedule jobs that will fix any disk space issues Robot Space reveals. Using the two software tools together, you can:
Run jobs that collect and monitor disk space information
Perform storage cleanup tasks
Purge old disk space statistics
Schedule reports to run regularly
Print reports
Manage IBM i Storage Growth with Robot Space
It's Time to Stop Worrying About Your IBM i Storage
You don't have the time or resources to waste on manual disk space management. Luckily, Robot Space monitors and maintains everything for you.
Active job storage levels
Get Started
Data will only continue to grow. Learn how Robot Space can help you manage and analyze your disk space without investing in additional hardware.
REQUEST A DEMO