Malware Defense for IBM i
Media
Image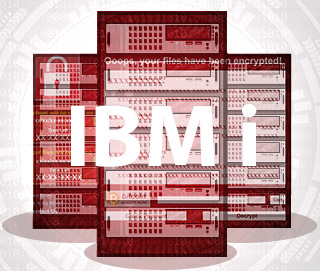 Text
The recent rise in malware and ransomware attacks has thrown a spotlight on the need to protect servers—including Power Systems servers running IBM i—from malicious programs. Powertech Antivirus for IBM i is a scanning solution built for IBM i to provide the security, stability and reliability modern organizations need.
IBM i includes built-in functionality to support native anti-virus scanning, but the platform doesn't contain a scan engine. As the only commercial anti-virus scan engine native to IBM i, Powertech Antivirus fills that gap. By integrating seamlessly with the IBM i operating system Powertech Antivirus eliminates many of the problems that can be introduced by scan engines that don't run natively on IBM i.
No OS can afford to be unprotected. IBM i is typically used for critical data and applications. This means the threat of viruses, malware, and ransomware pose a significant risk to your organization. Powertech Antivirus is designed is designed to provide the level of protection your Power Systems servers need.
See Our IBM i Antivirus in Action
Text
Powertech Antivirus for IBM i
Designed specifically for the file systems used by IBM i, Powertech Antivirus provides native file system scanning allowing you to scan the operating system's structures not found on other platforms, such as recursive links, in order to uncover viruses and malicious code wherever they may be found. In addition to understanding recursive links, Powertech Antivirus for IBM i allows you to scan IBM i objects for modified digital signatures (a sign of tampering).
I'm very happy with the simplicity and the effectiveness of Powertech Antivirus. Fortra has great people and the support is second to none. The product is very easy to install, very easy to comprehend, and very easy to maintain. There was no reason to consider any other options.
Ron Smith, The COMP Performance Group
Key Features
Native File System Scanning for IBM i Systems
In order to find viruses where they hide, it's important to use a native tool to prevent scan failure and security issues. Powertech Antivirus is specifically designed to scan IBM i systems safely and effectively.
Eliminate Performance Issues
If you're not using a program built for IBM i, the malware scanning process is slow and increases your network load. Malware solutions designed for IBM i eliminate these concerns.
Enhanced Ransomware Protection
Behavior-based ransomware detection protects IBM i from ransomware that originates on systems accessing IBM i through shared drives. State-of-the-art hybrid signatureless detection protects your systems from known and unknown malware attacks.
Advanced Heuristic Analysis
Powertech Antivirus uses a technique called heuristic analysis to identify previously unidentified viruses by features that often distinguish them, such as unprompted modification of files or replication.
Flexible Scanning Options
You can choose to scan files dynamically as they are opened or Powertech Antivirus works with any commercial job scheduling solution, so you can decide which directories to scan and when to scan them.
Partition Scanning
Don't waste time and money installing multiple anti-virus solutions across your enterprise. Powertech Antivirus ensures that all your Linux, AIX, and IBM i partitions are free of malware, viruses, and worms.
Object Integrity Scanning
IBM and other vendors digitally sign their objects, but these objects are still at risk of modification. When you use Powertech Antivirus for IBM i, you can scan and detect changed objects, patched programs, and other unauthorized modifications on IBM i.
Comprehensive Compliance Reporting
Powertech Antivirus reports on anything an auditor would ask for, including directories scanned, infections found, and cleaning/quarantining activity. All malware scanning activity is recorded to the system audit journal and can also be streamed to your syslog archive for a clear audit trail.
Try Powertech Antivirus for Free
See for yourself what Powertech Antivirus can do to protect your IBM i systems.
START A FREE TRIAL