Linux Isn't Immune to Malware
Media
Image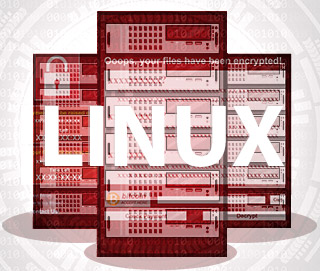 Text
The recent rise in malware attacks proves that every operating system, including Linux, needs protection from malicious programs. In fact, studies have shown that Linux malware now accounts for more than 35% of all malware, tripling in number over the past three years.
Most organizations are running some version of Linux, and for many, it is at the core of their operations. Linux is fundamental to organizations with assets running in AWS, Azure, and other cloud vendors as well. As a result, Linux has proven to be a lucrative target for malicious attackers who are finding opportunities to exploit Linux directly. Linux systems can also serve as hosts to Windows viruses. It's time for the Linux community to take these threats seriously.
Protect Your Data with Native Linux Virus Protection
Protect Data from Viruses with Server-Level Malware Scanning
Linux anti-malware software won't replace your PC software, but it a necessary layer of protection. Powertech Antivirus for Linux provides server-level virus protection that detects and removes native Linux viruses, infected files, and Windows malware lurking on your Linux servers that may be transmitted to other vulnerable systems. PC scanning alone cannot provide the same level of protection.
Stay Ahead of Threats with Leading Scanning Technology
Powertech Antivirus offers one of the most comprehensive and up-to-date sets of virus signatures available on any platform. Powertech Antivirus is a sophisticated Linux virus scanner with the ability to automatically download the lastest virus definitions and detect new, previously unknown threats before they become widespread.
Scan Your Systems Securely and Efficiently with a Native Virus Scanner
Security experts recommend organizations use malware protection software that runs natively on their servers' operating systems. Powertech Antivirus is built for the Linux platform to avoid security and performance problems caused by Windows-based scanning programs.
See Our Linux Anti-Virus in Action
Text
Comprehensive Linux Virus Protection Software
Powertech Antivirus (formerly Stand Guard Anti-Virus) offers the power and protection of the industry leading McAfee scan engine while supporting the specific features of your operating system. Powertech Antivirus protects your servers running Redhat, Oracle, CentOS, SLES, or Ubuntu Linux from viruses, worms, and malware threats.
You'll have peace of mind knowing that your scan engine is backed by battle-tested technology, advanced heuristic analysis, and detection, quarantine and cleaning. With Powertech Antivirus you can take control of and eliminate potential threats, such as:
Macro and script viruses
Encrypted and polymorphic viruses
Unknown viruses and suspicious files
Zero-day threats
Trojans, worms, and malware
Viruses within compressed, packed, and OLE files
Childhood's End: Attackers Increasingly Take Aim at Linux Systems
One study found that Linux malware now accounts for more than 35% of all malware, and anyone not taking Linux security threats seriously can face real—and expensive—problems.
READ MORE
Powertech Antivirus Key Features
Native Virus Scanning for Linux Systems
In order to find viruses where they hide, it's important to use a native tool to prevent scan failure and security issues. Powertech Antivirus is specifically designed to scan Linux systems safely and effectively.
Leading Scanning Technology
Powertech Antivirus offers leading scanning technology, helping you eliminate potential threats through advanced detection, cleaning, and quarantining of infected files and objects.
Advanced Heuristic Analysis
Powertech Antivirus detects unknown threats using a technique called heuristic analysis to identify previously unidentified viruses by features that often distinguish them, such as unprompted modification of files or replication.
Flexible Scanning Options
You can choose to scan files dynamically as they are opened. Powertech Antivirus also works with any commercial job scheduling solution, so you can decide which directories to scan and when to scan them.
Comprehensive Compliance Reporting
Powertech Antivirus reports on anything an auditor would ask for, including directories scanned, infections found, and cleaning/quarantining activity. All malware scanning activity is streamed to your syslog archive for a clear audit trail.
Native Scanning for Linux on Power
Powertech Antivirus is the only commercial-grade anti-virus solution built for PowerLinux.
Automatic DAT File Downloads
By keeping virus definitions up to date automatically, Powertech Antivirus protects you from the new viruses, malware, and ransomware threats that occur each day.
Cross-Platform Protection
Powertech Antivirus protects your systems from direct Linux attacks, but it also blocks Windows virus threats from being spread across your Linux environment. Powertech Antivirus won't let your Linux systems serve as hosts to Windows viruses.
I'm very happy with the simplicity and the effectiveness of Powertech Antivirus. Fortra has great people and the support is second to none. The product is very easy to install, very easy to comprehend, and very easy to maintain. There was no reason to consider any other options.
Ron Smith, The COMP Performance Group
Protection Without Sacrificing Performance
Text
Enterprise antivirus software provides a critical layer of protection, but many system administrators have concerns over system performance issues that may arise from installing antivirus software across their Linux environment. Advanced malware protection with Powertech Antivirus is lightweight and has minimal impact on system performance. Flexible scanning options allow users to determine whether they want to protect their systems in real-time or schedule on-demand scans during opportune maintenance windows. However, those that choose real-time protection experience little performance impact. In fact, most hardly notice the software is running – until it detects a virus of course.
When Malware Attacks Your IBM i, AIX and Linux Servers
Malware has been around for decades, and businesses know they need to protect PCs from these malicious programs. But many organizations don't realize that server-level malware protection is equally important.
READ MORE
Protect Your Systems from Ransomware, Malware, and Viruses
Text
Ransomware, malware, and viruses can cut off access to mission-critical data, causing hours of downtime and bringing productivity to a standstill. With the average cost of a data breach reaching nearly $4 million dollars in 2017, critical systems need commercial-grade protection. Powertech Antivirus is designed to protect your Linux servers from these malicious programs. Get started with your free trial today.
Try Powertech Antivirus for Free
See for yourself what Powertech Antivirus can do to protect your Linux systems.
START A FREE TRIAL