Report Table of Contents:
1. Introduction & Survey Highlights (current page)
Text
2023 marks the ninth edition of the IBM i Marketplace Survey Results. Each year, Fortra (formerly known as HelpSystems) captures data on how businesses use the IBM i platform and the IT and cybersecurity initiatives it supports.  
Over the years, this survey has become a true industry benchmark, revealing to readers the trends that are shaping and driving the market and providing insight into what the future may bring for this technology.  
As the challenges of the past years continue to bring more change to organizations across the globe, this survey always encourages conversation, debate, and discussion about IBM i. The new work norm looks very different than it was just a few years ago. Distributed workforces supported by evolving digital technologies and tools have transformed both the way businesses operate and the threat landscape. Cybersecurity is a top priority for all executive teams no matter which industry the business is in.  
Despite ongoing challenges, almost 300 IBM i users from all over the world completed this year's survey, which revealed a promising outlook for Power10, a growing RDi user base, and a continued concern about cybersecurity. Along with cybersecurity, the most pertinent topics in the IBM i community include modernization, high availability and disaster recovery, IBM i skills, and all things cloud such as data growth. There were many other data points that we hope you will find interesting as you plan your 2023 projects.  
As always, I want to thank everyone who participated in the research and who helped bring it all together. Your help and enthusiasm are always appreciated. I would also like to thank our team here at Fortra who puts so much time and energy into publishing these results. 
SURVEY HIGHLIGHTS
Media
Image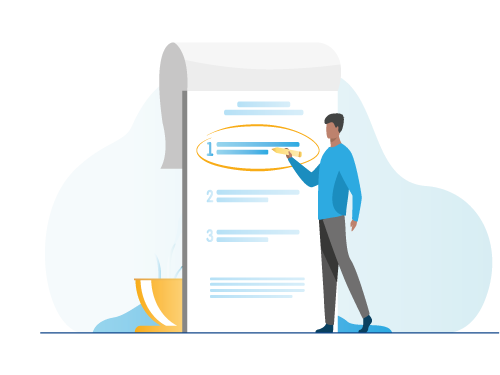 Text
Unsurprisingly, cybersecurity continues to be on everyone's mind.
Perhaps the most consistent data point in the IBM i Marketplace Survey Results is the ongoing cybersecurity threat. Over the past seven years, cybersecurity has been the main concern for people planning their IT environment, and this year was no exception. In fact, we noticed an increase since last year's results, with 68% of respondents saying this was their number one concern, up from 62% last year. And although organizations prioritizing security seem to be implementing multiple solutions, it is still alarming that, on average, 27% of respondents do not plan to implement any of the surveyed cybersecurity solutions. If your organization has concerns over IBM i cybersecurity skills, managed security services could be a way of filling in any holes.
Businesses have begun their journey to Power10.
Organizations are beginning to adopt the IBM Power E1080 scale-up servers running the Power10 processor which was launched in September 2021. This year's findings indicate that 16% of the respondents have already migrated or are in the process of upgrading to using Power10, while another 74% are strongly considering it. This is no surprise, as we know there are tangible benefits to new hardware around security, virtualization, and high availability. The findings also demonstrate that older hardware (Power8 and older) is gradually phasing out. Make sure to plan your upgrades accordingly, so you aren't left unsupported.
IBM i remains business-critical for many organizations.
It's no surprise that many businesses rely on IBM i as their primary business solution, given the platform's reputation for reliability and stability. 70% of respondents use IBM i to run more than half of their core business applications. This is a testament to the reliability of the IBM i system. Only 4% of respondents expect to have migrated all apps off IBM i within the next two years.
Securing remote operations is a top concern for most organizations.
Business as usual continues to look different, and that means supporting remote operations is essential. For many, this means a new set of challenges, which most notably include security concerns with remote access at 51% and supporting employees working from home at 36%. Many organizations are also making changes to better support remote operations such as automating manual processes (34%), implementing layered security around VPN access (32%), and leveraging IBM i Access Client Solutions (31%). One third of organizations have not made any changes due to a shift in remote working. This stat is consistent from 2022 and we can assume these organizations were already set up to handle a remote workforce.
Increased adoption of Rational Developer (RDi) to facilitate teamwork in modern workplace.
One of the most prominent IBM i productivity tools is Rational Developer for i (RDi). For this reason, it gives us hope that this year's survey results also show a sizable uptick in RDi adoption. In a rise from 22% in 2022, 25% of respondents now claim that all of their developers make use of RDi. RDi facilitates communication and teamwork, both of which are crucial in the modern, telecommuting workplace. If you're having trouble figuring out how to implement RDi but want some guidance, these six tutorials might help.
RPG delivers to its promises.
The amount of development that takes place on IBM i is always a particular area of interest in our research. Once again, RPG is the most widely used language for new development on IBM i (93%), but people are clearly using multiple languages (SQL, CLP, open languages, etc.). This trend is fueled by the fact that modern RPG looks and acts like other languages, which also makes it easier to teach. This is promising for the future of IBM i and can help to close the IBM i skills gap.
Trust and satisfaction on IBM i reach an all-time high record.
95% of respondents this year believe their IBM i server gives them better ROI than other servers, the highest figure ever. 20% of respondents will increase their IBM i footprint in 2022, and 37% of users will continue to run their IBM i environment as is. In addition, another 12% say will stay with IBM i, but they will move to the cloud. This speaks to the satisfaction and stability customers are experiencing.