Your Processes—Exactly the Way You Want Them
Text
Today's businesses need to be efficient. Period. Your Document Management software helps you efficiently manage your documents and forms. But are you utilizing your software to the greatest extent possible? There's only one way to find out. And that's with the Business Process Assessment (BPA)—exclusively for Document Management customers.
Consulting with an experienced document management business analyst delivers serious process improvement with minimal effort on your part. All you'll need to do is tell us about your software and processes—and answer a few questions. Then let the experts do the hard part—identify process inefficiencies and help your team get more out of your software. 
What's the Business Process Assessment (BPA)?
Text
The BPA is your fast-track to efficient document management—today, tomorrow, and for years to come.
For your BPA, you won't have to go anywhere. In fact, all you'll need to do is answer our questions and provide basic information about your use of the software. Our business analyst will come to your site, analyze your department(s) and/or process(es), and deliver a detailed roadmap to your short-, medium-, and long-term goals. It's that simple.
Document Management to Fit Your Business Process Goals
Text
Whether you've been using document management products for two months or ten years, your processes merit a second look. Our document management experts, who've helped hundreds of customers, will work with you to analyze your processes, prioritize areas for improvement, and execute on your BPA, so you'll achieve greater ROI from your existing software.
Partner with Document Management Experts
Get more out of your existing software investment with help from the business process experts.
Meet Business Goals
Deliver process efficiency to your organization and tackle business challenges head-on. Whether you need to oblige by a regulatory compliance (HIPAA, Sox, etc.) mandate or simply adapt your software to your growing business, the Fortra team is here for you.
Gain Efficiency in Your Processes
What grade would you give your processes? It's time to find out how you can make your processes more efficient—and ensure that your entire organization is on board with your plan.
Cut Redundancies—and Costs
Redundant processes and duplicative efforts cost your organization too much. Let us help you identify these areas, add automation, and find significant time- and cost-savings.
Get More Out of Software You Already Own
You already have the software. So make the most of it with help from the experts. You'll find the fastest and surest path to maximizing ROI and delivering true business efficiency.
Proceed with Confidence
Whether you're adapting to a new challenge—like newly unsupported Advanced Function Printing (AFP) utilities—or evaluating a longstanding process—like how you route documents—follow the right path to success.
Meet Your Document Management Experts
Media
Image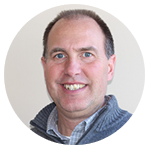 Text
The Fortra business analysis team is led by Mark Amacher, who helps new and current document management customers achieve greater efficiency in their business processes. Mark has over 25 years of technical and operations leadership at American Express, IBM, and Discount Tire—and he's ready to bring his business process expertise to your organization.
Whether you're just getting started with document management or you're a longstanding customer, Mark and the rest of our team will provide the business analysis and process improvement recommendations your business needs—so you don't have to.
Your Product(s). Your BPA.
The BPA is available for the following document management products:
Get Started
Meet your business goals for document management. Let's talk about what you need and how we can help you improve your business processes. 
CONTACT OUR SERVICES TEAM