Media
Image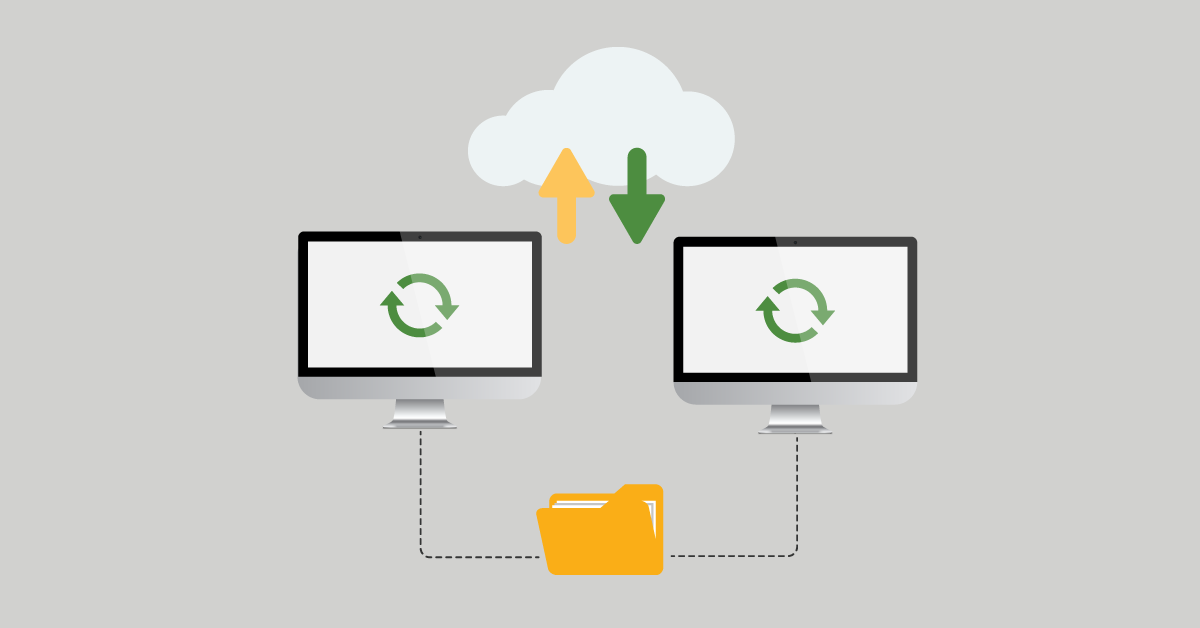 Text
The value of mission-critical business documents can't be overstated — but lax or renegade employees or trading partners can put your sensitive data at risk with reckless storage or sharing practices. Luckily, knowing that your data hasn't been exposed is as easy as implementing a secure Enterprise File Sync and Share (EFSS) solution.
There are a multitude of Enterprise File Sync and Share solutions available, and most give your entire organization the power to easily store documents and enjoy secure file sharing and collaboration. What makes GoAnywhere's GoDrive unique is the underlying technology, which provides powerful security and access management to ensure your data is safe.
What are the four biggest benefits of the GoDrive Enterprise File Sync and Sharing (EFSS) solution?
1. Better Protection
Cloud-based file sharing services, like Box, Dropbox, and Google Drive, are limited in their ability to protect your sensitive business documents. As high-profile service providers, they are under increased threat of attack by hackers, as seen in recent headlines regarding security concerns and data breaches.
In contrast, GoDrive allows you to store your sensitive documents on your server of choice, providing you with local security and management of those documents.
Related Reading: On-Premises and the Cloud: A Comparison of Two Unique Environments
2. Efficiency & Control
Finding a way to send files as email attachments can be challenging when it comes to file size restrictions, not to mention email's vulnerability to interception during transmission. The GoDrive EFSS central storage gives you the ability to share a document once and continue to make updates, all while shared users are accessing the most current information.
The ease of use and efficiency of GoDrive means that employees have no excuse not to share files securely, no matter the size – no more bypassing IT's data sharing workflows and exposing proprietary information to the world in the process.
Related Reading: 10 Easy Ways to Protect Your Data at Work
3. Convenience
Intuitive Interface for Administrators
GoDrive's easy to use browser-based interface enables administrators to manage users, security settings, and shared folders from one location. The server-centric solution supports all popular browsers, including IE, FireFox, Safari, and Chrome.
Automatic Logging and Reporting
An essential feature of GoAnywhere is detailed audit logs and exportable reports. Every time a user takes an action – uploading, editing, sharing, commenting on, or deleting – the action will be added to the log. When you need to report, simply export the data.
Access from Anywhere
GoDrive eliminates both the need for memory sticks to transport data and the risk associated with using them. Your files can be securely accessed anywhere, anytime with a secure Internet connection and browser. Use either the desktop client or the GoDrive mobile app to retrieve files and know that you always have access to the most up-to-date version.
4. Easy Sharing
Network drives can be found in nearly every office for sharing files within a department. However, this method is not convenient for sharing files between remote office locations or when working offsite. Enterprise File Sync and Share enables you to connect and share simply and easily without boundaries:
Easy drag and drop files between your desktop and GoDrive folders
Create public links to share files outside your organization
Email notifications when changes are made to shared files
Beyond easy file sharing, GoDrive gives employees the ability to invite authorized users to their shared folders and files.
Get Started with GoDrive
GoDrive is built on the proven security features of GoAnywhere MFT. The intuitive interface is simple for employees and trading partners, and project leaders will appreciate the advanced activity monitoring and email notifications.