Media
Image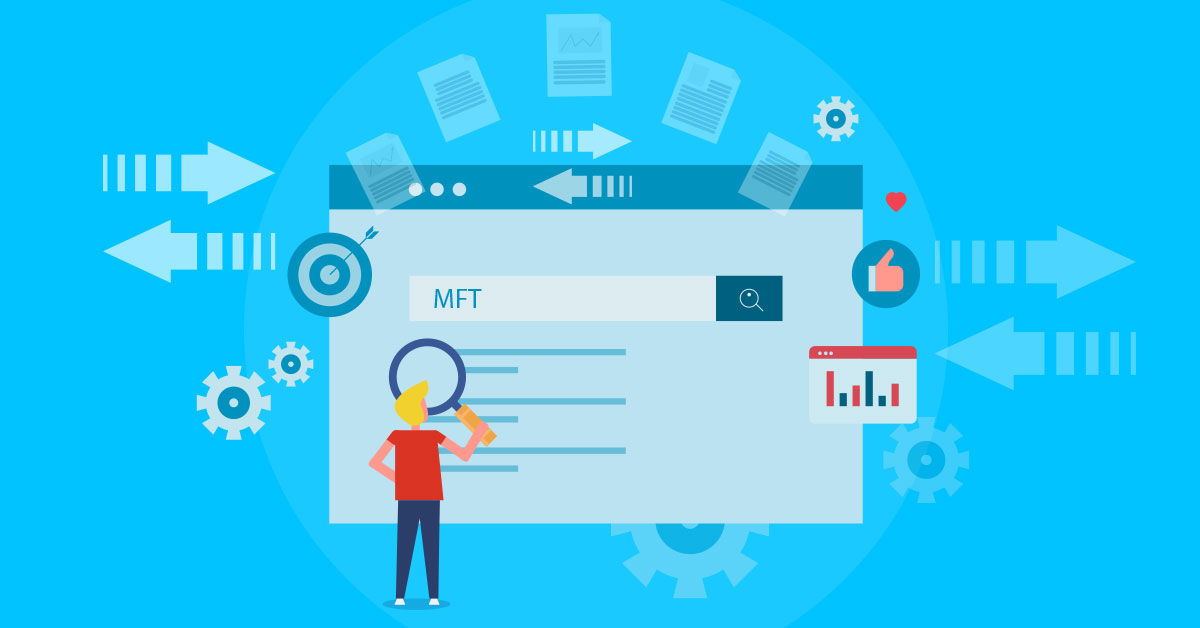 Text
How to Evaluate MFT Vendors
You know you want one – a powerful managed file transfer (MFT) solution – that enterprise solution that'll make life easier, support multiple secure protocols, help you meet compliance regulations, alert you when transfers fail, restart them, and more. But, how do you know which MFT solution is right for you and your organization?
Just like buying a vehicle, you need to consider performance, options, dependability, service, budget, and more when evaluating a managed file transfer solution. After all, you're not just parking this software "vehicle" in your own garage. Your decision impacts many people, multiple departments, an entire enterprise at times. It's vital to assess your solution options carefully.
Forget the splashy ads, the come-ons and sales spiels. You need to get down to what your unique business needs are for file transfers; what your future requirements might be; your service expectations; and how well each provider can meet those needs and expectations. There's a whole showroom of software options but, finding the one that's right for you takes forethought, careful consideration of needs and outcomes, and ideally, a test-drive that impresses from the start.
Determine Your MFT "Must Haves"
These are some key questions your potential vendors should address as you start comparing your top candidates to one another:
What is your daily file transfer volume?
How large are the files you typically send?
How much time does someone at your organization currently spend on manual transfer tasks?
Is securing sensitive or large files being sent by email a requirement?
Do you anticipate needing additional modules for emails and forms?
How sensitive is the information you transfer?
Do you need to meet regulatory requirements?
What is your budget for an MFT solution?
Are you looking to manage set up on your own or have someone else do it?

Video: Select and Implement an MFT Solution
Important MFT Features to Consider
A secure file transfer solution centralizes how you ultimately exchange information with others. It lets you create, schedule, monitor, and process sent and retrieved files. When evaluating your options, consider:
Ease and speed of implementation
A solution that is continually being enhanced
No need for programming or custom scripting
Customization that won't break the budget
Scalability at no extra cost
Deployment to multiple operating systems or environments, should your organization switch to a different platform down the road
Be sure to also check out software review websites for MFT solutions. Some good sites include Capterra, Gartner peer insights, SoftwareReviews, and G2.
Features of a Robust MFT Software Solution
At the bare minimum, you'll want your managed file transfer solution to be secure, encrypt activities, automate file transfers, help you meet necessary compliance regulations, be easy-to-use, and work across multiple platforms. You also should consider these features to maximize the use of MFT at your organization.
Advanced auditing and tracking: Tracks the data you transfer each day, noting all file activity and provides detailed reports for export as needed.
Clustering: Allows you to distribute a heavy workload for higher availability and supports load balancing across multiple systems.
Cloud support: As more organizations drive their applications, data, and file transfers to the cloud, you'll want to be sure your MFT solution is capable of supporting this. Some solutions are 100 percent cloud-based; others are on-site only; and still others offer a hybrid approach.
Extensive security controls: You'll want the ability to set password policies and authenticate users with LDAP, AD, and other identity and access management features.
Remote agents: With central deployment of the software you can configure and schedule your critical business processes across your organization. These MFT agents can live on premises or in the cloud to help you automatically monitor folders and transfer files at remote locations or with trading partners.
Browser- and mobile-operability: Whether you're at your desk or away, a browser-based system can send you an alert if a file transfer fails.
Integrations: Lets you use popular services like Salesforce, SharePoint, Dropbox and other out-of-the-box software securely.
Email and form security: Protecting emails and forms can be just as vital as protecting data being transferred or at rest.
Reverse proxy: This feature, not available on all solutions, keeps your file sharing servers inside your private network and away from your DMZ.
Compare MFT Vendors with Handy Checklist
Once you have narrowed down your choice of providers/vendors to a small handful, use the check list in our Buyer's Guide to more thoroughly compare vendors and products. Ask the important questions before committing your organization to a software solution you'll want in place for many years to come.
Download our complete Buyer's Guide. Here, you'll get more comprehensive look at the many considerations to take when evaluating an MFT vendor, including industry- and compliance-specific concerns.
Take Managed File Transfer for a Test Drive
A free trial is an excellent way to determine which managed file transfer solution is right for you and your needs. When comparing your options, be sure to request a demonstration or trial to see your possible solution in action. Because getting started with a new software solution can take some time, you'll want to keep these trials to a minimum. A free trial of GoAnywhere MFT lets you explore the software's features, resources, cost-savings, and many benefits for yourself in your own environment.