Media
Image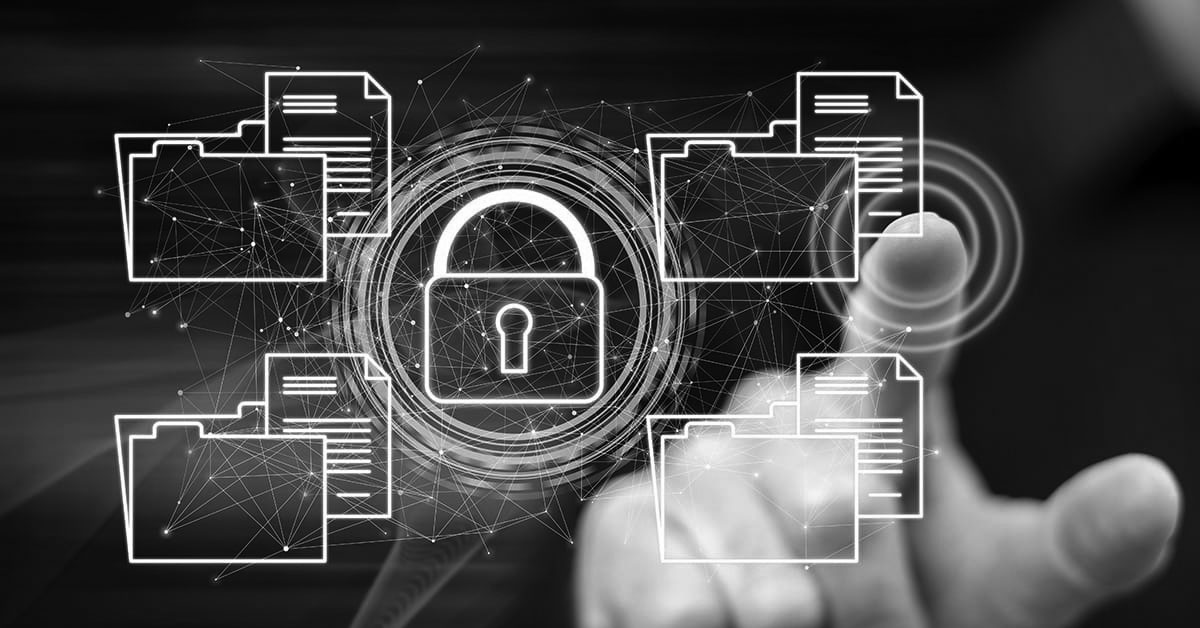 Text
Why Integrating DLP with MFT Enhances Data Security
Like Calvin and Hobbes, Sherlock and Watson, or even Ben and Jerry, a good partnership combines the best of both worlds – and creates a whole that is greater than the sum of its parts. Joining complimentary software solutions can do the same, opening up a new world of data security possibilities.
You may have heard of managed file transfer, or data loss prevention, or both; Fortra has now brought them together in a BIG way. While secure MFT gives organizations the power to encrypt, automate, and overall streamline file transfers and other business processes, DLP provides the peace of mind that any sensitive data being transferred doesn't fall into the wrong hands. Plus, DLP suites like Clearswift protect against receiving malware or viruses. Both data security solutions are powerful apart, but the two become strong as steel when paired.
What Do These MFT and DLP Solutions Do?
Data Loss Prevention!
DLP solutions keep an organization's sensitive data safely within the hands of the right people. With a focus on messaging security, Clearswift's Adaptive DLP solutions replace sensitive text in a variety of file types (including images) with asterisks, sanitize documents by removing metadata (think comments, author information, and document versions), and detect and remove code from emails and attachments – all while allowing files to be sent and received, just minus the offending content.
Alongside its unbeatable inspection and redaction, Clearswift offers threat prevention: anti-virus, antispam, antispyware, anti-spoofing, and more. Each piece of the DLP solution works to avoid business interruption while giving organizations visibility into and control over their critical information.
Learn more: Clearswift Solutions
Managed File Transfer
Secure MFT – managed file transfer – facilitates data exchange between systems, customers, and trading partners. GoAnywhere MFT streamlines and protects an organization's sensitive data through centralized control, automation, and secure-ad hoc messaging. And, by providing a single point for encryption, creating workflows, and auditing, logging, and reporting, GoAnywhere helps organizations move away from legacy scripts and less secure file transfer methods.
Related Reading: What is Managed File Transfer?
What Don't MFT and DLP Do (By Themselves)?
Seems like they each do everything to get your data securely from point A to B, right? Not quite the case. Encryption – which both GoAnywhere MFT and Clearswift's suite of solutions offer – isn't always enough when it comes to secure file transfer.
While GoAnywhere MFT ensures the security of your file transfer, it does not provide content inspection of the traffic that flows through it. This can result in sending visible PII, PHI, or PCI to a recipient, sending a document that reveals metadata, or transmitting advanced persistent threats.
On the other hand, DLP doesn't offer the essential feature of MFT: secure movement of files inside and outside of your organization. The functionality to automate file transfers, collaborate securely, and track data movements are not among Clearswift's abilities.
Plus, the ability to know what data is moving where, what it contained, and whether it arrived only comes from the sum of the two solutions.
Integrating DLP and MFT for Data Security
GoAnywhere integrates with Clearswift solutions through the Secure ICAP Gateway, a novel combination that gives file transfers an unprecedented level of security. MFT secures your data in transit, while Clearswift's solutions examine the content within your file transfers to ensure that:
PII, PHI, and other identifiable information isn't being transferred.
Malware, viruses, and advanced persistent threats aren't reaching your servers.
Metadata contained within your documents is stripped to maintain confidentiality.
GoAnywhere MFT is the mail carrier, ensuring your files are delivered securely, while Clearswift products peek inside each envelope to ensure neither identifiable information nor malware is being delivered or received. Once the file is okayed, redacted, or blocked, if necessary, it moves on its way – either to the recipient or to quarantine.
Related Reading: Pair Clearswift DLP with GoAnywhere MFT to Elevate Your Cybersecurity Stance
Every single organization needs to share files – make sure yours shares them securely and protects sensitive information from all angles.
The Benefits of Combining DLP and MFT
You might already have some use cases in mind for MFT and DLP – they're a data security match made in heaven. As part of the data security suite from Fortra, the solutions integrate seamlessly for a flexible, frictionless way to share critical and sensitive information – without unintentionally sharing too much of it.
Related Reading: Is Your File Transfer Solution Meeting Business Requirements?
Use Cases of Integrated DLP and MFT
GoAnywhere MFT and Clearswift products work together to improve your cybersecurity program. Here's what some organizations are already using the Secure ICAP Gateway for:
Redacting medical information from documents when downloaded by the patient, alongside identifying who is downloading what information.
Limiting what media types can be transferred or uploaded to a server or browser.
Intercepting and scanning file transfers between users, then providing insight into the results directly to the GoAnywhere dashboard.
If you have secure file transfer requirements, consider overhauling and ramping up the security controls of your current solution(s) with Fortra's managed file transfer, advanced threat protection, and adaptive data loss prevention solutions. When you pair up MFT and DLP, things will never be the same.
Take a few minutes to learn more about how pairing MFT and DLP makes security sense.