Media
Image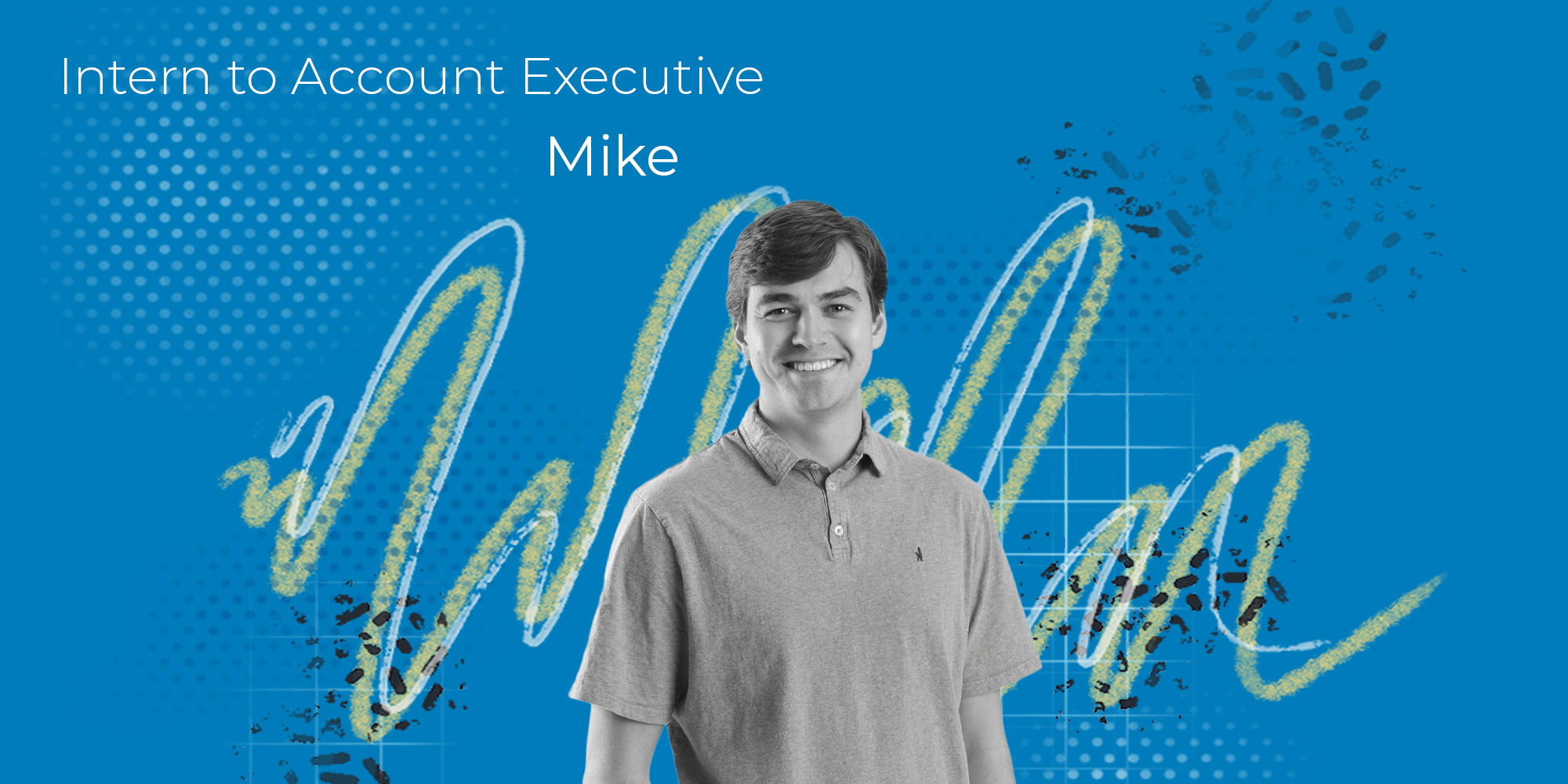 Text
A stop by a college career fair table led to an integral role on the Fortra sales team for Mike G., who knows the right internship can fast-track a career. Today this account executive works with current and prospective customers to understand the challenges they face and how to enhance security and business automation with Fortra solutions.
Here's what Mike had to say about his experience:
How did you learn about Fortra, and what was your first role?
I learned about Fortra from the University of Minnesota college job fair and joined the company as a marketing intern in 2015.
What type of tasks did you complete?
I did a lot of prospecting, trying to find contacts for IBM i-based companies. This prospecting helped pave the way toward my eventual move to the business development representative (BDR) team, which was called the solution advisor (SA) team at that time.
What has your journey at Fortra been like?
It's been a great experience. I've been here now for seven years, and there's so much opportunity to grow. After the marketing internship, I became a business development representative (BDR). Then I went to customer development representative and account representative, and now I'm an account executive. Fortra as a whole has grown, and that opens doors for everybody. You never have to stay on the same path. I've stayed with the sales team and the same IBM Power team, but we always keep learning.
What were three things you learned as an intern?
Be open minded. I realized during my marketing internship that I wanted to move to the sales team. Also, whenever somebody asks you to assist, whether you feel confident in being able to help or not, just say yes.
Don't be afraid to ask for help or ask questions. Everybody at Fortra was very welcoming and willing to help in any way. They always say there's no dumb question, and it really is true at Fortra. If you take advantage of your resources, your odds of success are significantly higher.
Hard work is rewarded. I think about how much I've progressed and how the different roles I've been in shows the people here care and value their employees.
What in the Fortra culture stood out to you as an intern?
Everybody's voice matters. Even when I was a marketing intern, Mike Devine, our chief marketing officer, would ask what I thought. I didn't feel scared to speak up even though it was my first real corporate job.
What was your favorite project?
In general, I'd say selling, but as a BDR I got to go to the COMMON POWERUp conference in Anaheim and work the booth. That was my first time working at a tradeshow like that and traveling for work. It was a pretty good experience.
What in the Fortra structure has helped you get to where you are?
I was able to lean on our other account executives as I was starting out in my first full sales role, and then again when I moved to the account executive role. I asked for advice and guidance as I went through that full sales process. It was crucial, especially early on. One of the cool parts of Fortra is the collaboration.
What does your day-to-day look like now?
Ultimately, I sell software and services. I reach out to customers and follow up with them to help them solve the business issues they might be facing, whether it's with guidance from some of our subject matter experts or new software.
What's your favorite part of your work?
That every day is a bit different. Yes, I go through the same process, but I have different conversations and help with different customer needs. That keeps it fresh. I try to reach out to anybody who will listen—prospects and current customers.
What's your advice to interns looking to become employees?
To meet and interact with as many people as you can, even if they're not in your department or doing what you're hoping to do. Work hard and don't be afraid if you want to try something new. See if you can sit in on meetings. Look for other avenues to get your foot in the door.
How do you think your internship prepared you for a career at Fortra?
I felt comfortable with a lot of the people at Fortra and learned who could answer questions when I had them. That's something unique about Fortra, the way the lines of communication go all the way to the top. Right now, when I have questions or something I'm curious about, I can set up 15 minutes with our president, Jim Cassens. I don't know how many other companies allow you to just reach out directly to somebody that high up and actually get a response and their time, and it's valuable. My general manager, Jeff Moline, is also more than willing to help, and I feel like that's something pretty cool and unique about Fortra too.