Why Managed Detection and Response?
Text
As cyber threats become more complex and cybercriminals become more successful at exploiting vulnerabilities, organizations struggle to manage security on their own. MDR solutions and services enable organizations to outsource their cybersecurity needs to a trusted team of experts and leverage highly advanced platforms to maximize their security posture.
The Value of Fortra's Alert Logic MDR®
Text
As the industry's first managed detection and response (MDR) provider, our purpose-built technology and team of security experts work closely with each customer to understand your unique needs and business context, empowering you to identify and resolve whatever threats, breaches or gaps may come.
Image

Alert Logic's Service Offerings
Managed detection and response pricing built to meet your desired security outcomes in a cost-effective and scalable manner. Learn more about our service offerings below or request a quote today.
Universal Benefits
We deliver the capabilities and outcomes you seek in an easy to consume way, enabling you to right-size security coverage across your different environments, depending on the risk and business criticality of the services they provide.
You'll find certain universal benefits across all our offerings, such as:
Text
Image

Cyber Security Excellence
AWARD WINNER
Image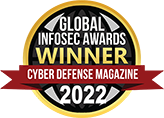 Global InfoSec
AWARD WINNER
Image

G2 MDR Leader
AWARD WINNER
Image

CRN Channel Chiefs
AWARD WINNER
Interested to Learn More about Alert Logic?
Our cloud-native technology and white-glove team of security experts protect your organization 24/7 and ensure you have the most effective response to resolve whatever threats may come.
Learn More