What is Data Protection?
Text
Data protection is the process of safeguarding important information from theft or loss. These actions can be malicious or unintentional, but a robust data protection program will protect against both.
A large part of data protection is ensuring that data is accessible for authorized purposes only, as well as being compliant with necessary regulatory requirements.
Every day the data that businesses are creating and storing is growing. With hybrid work environments making remote collaboration a reality of daily business, and companies choosing to migrate technology to the cloud for both cost-saving and efficiency purposes, enterprise data protection is more important than ever to protect data regardless of where it is or how it is used.
Data protection programs can be primarily focused on two broad uses – ensuring protection and auditing of regulated data such as PCI, PII, or PHI, or protecting the intellectual property organizations rely upon to expand their business. Any program must balance the needs of protection with the risks of sharing. Overly aggressive programs can stifle business processes, while overly lenient programs can lead to excessive risk.
Data Protection vs. Data Security
The terms data protection and data security are often used interchangeably, and while there are similarities,
there are also important differences between the two.
Data Protection
Data protection is the process of safeguarding valuable information from compromise or loss. The principle of data protection is to deploy technologies and methodologies to protect and make data available within acceptable use policies as part of an overall data governance model.
Data Security
Data security is the defense of information throughout its lifetime against internal, external, malicious, and accidental threats.
Cloud Data Protection
Text
Cloud data protection uses tools and techniques to protect cloud-based data, wherever that data is located, including data at rest or in motion, and data managed internally or by third parties.
Data protection within cloud environments is becoming a crucial task as more businesses are transitioning data to the cloud, and storing data in locations that introduce some complexities, from simple public and private cloud repositories to more complex architectures such as hybrid clouds, multiclouds, and Software as a Service (SaaS) platforms.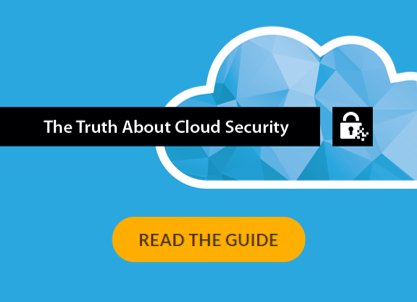 The increased demand from data protection and privacy regulations, coupled with the complexity of cloud architectures, create challenges such as:
Visibility – difficulty in keeping an accurate inventory of all applications and data
Access – third-party hosted applications have less controls than on premise, making it more difficult to have full visibility of user activity, and how data is being used
Control – cloud vendors offer "shared responsibility" which means while users gain control over some security aspects, others remain within the scope of the vendor and users are unable to ensure security
Inconsistencies – differing cloud platforms offer different capabilities, which can lead to inconsistencies in cloud protection and security
The use of a cloud service does not mean that the cloud provider is responsible for your data, therefore, business must take a proactive approach to data protection within cloud environments.
Data Protection Solutions from Fortra
Organizations rely on sensitive data to serve their customers, fuel innovation, and grow. Security leaders need a way to find and understand that data, then protect it from loss or theft while within their extended enterprise, and securely share it outside of their extended enterprise.

Fortra's leading data protection offering delivers interlocking security for all cybersecurity maturity levels. Our modular solutions for data classification, data loss prevention, and secure collaboration combine to address your immediate needs and use cases, as well as advise your next best steps as your security program evolves.
Award-Winning Data Protection
2023 Cybersecurity Excellence Award Winner
Media
Image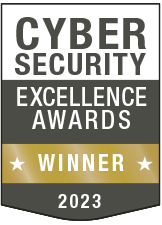 Data Protection Resources
Left Column
Image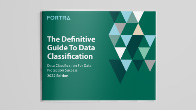 GUIDE
Middle Column
Image
WHITE PAPER
Right Column
Image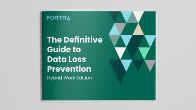 GUIDE