Media
Image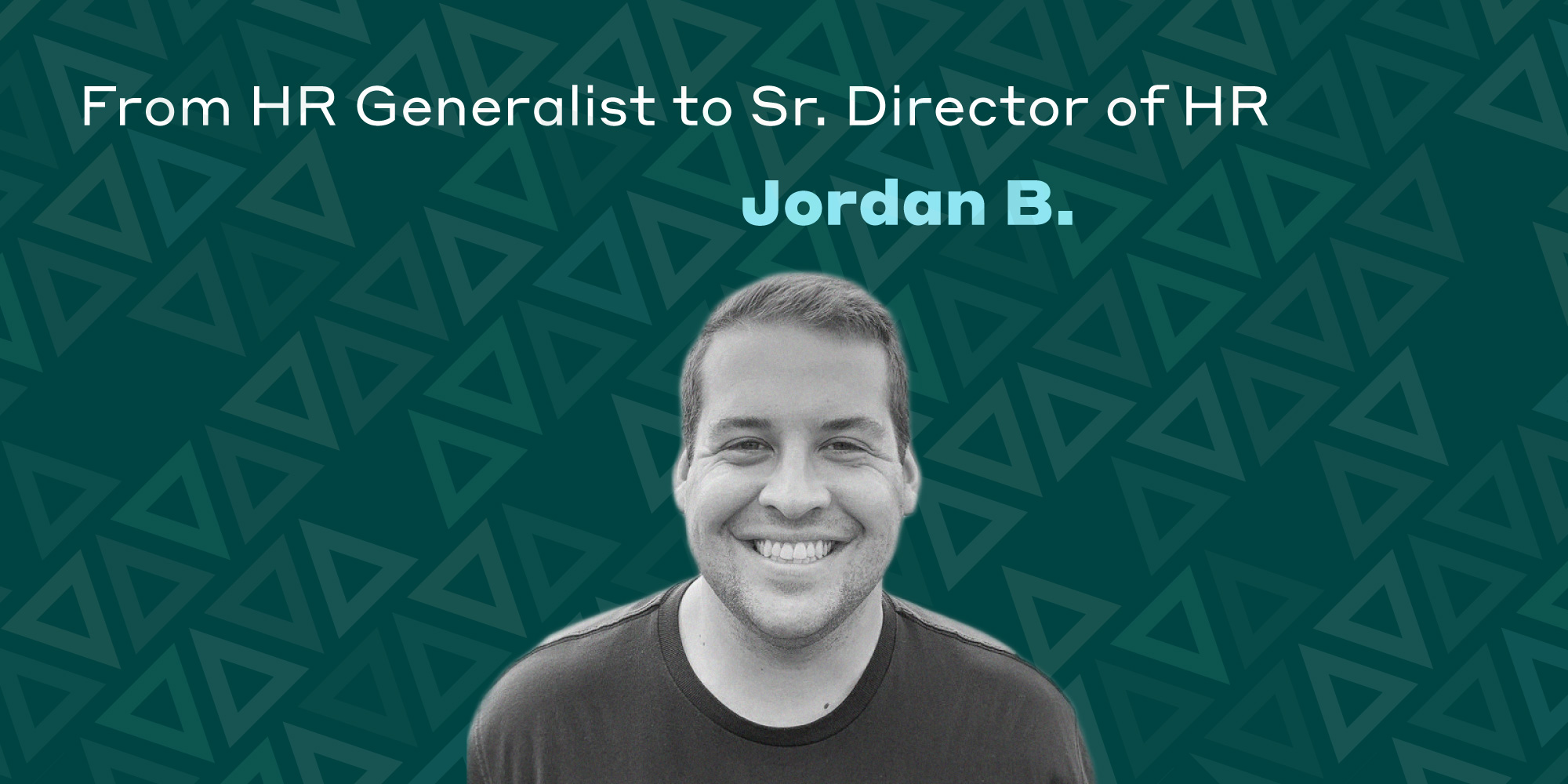 Text
Jordan Bengtson is never bored. As Fortra's Senior Director of HR, he truly enjoys the global team he leads and the strategic initiatives he's been a part of in his fast-paced six years at the company. Hear how Fortra's growth has given him numerous opportunities for advancement and what advice he gives new hires.
How did you learn about Fortra, and what was your first role?
I worked with our Chief People Officer Joanna Leach and several other Fortra leaders at a previous company. I knew these were people-oriented leaders who paid attention to culture. I also knew the opportunity was too good to pass up when Joanna told me about it, and I joined as an HR Generalist in 2017.
What were your first few months like?
The nature of being an HR Generalist is that you do a lot of different things. I revamped the onboarding program, bringing in best practices to help welcome new employees. I also worked with the team to roll out a more progressive performance management program that replaced annual reviews with goal setting and real-time feedback.
What's been your favorite project?
It would have to be the HR Business Partner model we've implemented. It's been an evolution over several years as it's not something you can do overnight. As we've grown, we've helped our leaders scale by structuring our HR team to be able to support the needs of the business and the employees.
We aligned strategic HR team members with business leaders around the company to become their primary point of contact and partner. As we grow, these teams collaborate to evolve organizational structure, develop career paths, perform succession planning, talent management and more. It's a strategic and visionary perspective versus the more tactical HR work, and we've had substantial positive feedback and outcomes.
What has your journey at Fortra been like?
As we've grown, I've had the opportunity to take on interesting new roles. Every day is so different. There's no boredom here!
After spending a couple years as a Generalist, I was promoted to a manager level with a few direct reports in the U.S. As we continued to grow organically and by way of acquisition, the role expanded quickly and I became HR Director and took on our global HR managers. Now I'm a senior director overseeing the global HR team in charge of HR business partnering and regional HR management.
What have you learned in your time with Fortra?
1. Embrace the journey. With our rapid growth and all the acquisitions we do, being resilient in the face of change and role modeling change are important. Success requires us to continue to grow and develop, and that creates a lot of career opportunities too.
2. Find work-life balance. We're all busy doing a lot of great things and working hard, which is awesome. But we have to maintain perspective. Work isn't everything, and it's important to have flexibility and balance. A lot of the employee programs we have at Fortra really support that.
What in the Fortra culture stood out to you as a new employee?
Everyone is so welcoming and helpful to new hires. This company really puts people first, and the people here are second to none. Even though we're getting larger, no one's just a number. There's still exposure to the entire C-suite. We recognize individual and team success.
What in the Fortra structure has helped you get to where you are?
I've been fortunate that Joanna has really advocated for me and pushed me to grow my skills as the company grows. With the company going from 500 employees to almost 3,000, we've needed to add more team members and change our organizational structure. That's given me the opportunity to progress and develop as a leader. I've been in six roles in my six years, and that's not going to happen just anywhere.
Is there a memory you would like to share from your time at Fortra?
I don't have one particular memory, but within our HR team, everyone's super collaborative. We all have different strengths and opportunities, but we work really well together and have a lot of fun.
What do you enjoy most about your job?
A lot of companies and HR teams are U.S. focused. We have employees in dozens of countries now. We talk about having a global mindset and understanding the perspective of people outside the U.S. In HR, we're helping people understand these differences so they can think more globally across cultures.
I love managing a global team and working with a variety of diverse people who see the world through a different lens. I'm fascinated by all the different dynamics in each country and culture, and I'm always learning new pieces of employment law or how local rules or policies vary.
What advice would you give new Fortra employees?
Be a sponge and make it known you'll take every opportunity to listen to people and their perspective to expand your knowledge. Show you're willing to learn and be challenged by raising your hand for different projects. Be visible. This will give you exposure to new areas that will help you continue to develop and be poised to be promoted and take on different roles as the company grows.
Take advantage of meet and greets or virtual coffee meetings to network and meet people to increase your understanding of the business. You may have to work a little harder in today's virtual world, but this is a great way to really experience the amazing Fortra culture. And trust me, it's worth it.